How buying a domain affects your privacy
Securing your domain name is an exciting and important first step for any new online project. However, with this purchase come important decisions that can critically affect your security, privacy and success.
FACT: When choosing your perfect domain name, your choice of .com or .ca, for example, might end up affecting some personal privacy settings.
How? We'll explain everything you need to know about domain privacy and how buying a domain name can affect yours. But first, a little bit of context.
What happens after you buy a domain name, exactly?
When you register a domain name, it is required that you, the owner or registrant, submit valid contact information, just like you would when you create any account online. This process is heavily regulated by international domain rules and overseen by ICANN. All that information is then stored in a public database called WHOIS.
What is WHOIS?
WHOIS serves as a public directory regulated by ICANN (International Corporation for Assigned Names and Numbers) which stores all the information collected when someone registers a domain name. WHOIS is as old as the internet; it was standardized in 1982.
Did you know? Falsifying your personal information can result in you losing your domain. Make sure the information you provide is valid and accurate when registering a domain name. It's the law!
Depending on the TLD you chose, this information may become immediately available to the public and shared online (for everyone to access in a few clicks) through the WHOIS database.
Here is the list of information made public:
your name
your email
your address
your phone number
domain creation and expiry dates
"Wait, what? A public database with all my personal info? But this has 'privacy nightmare' written all over it." As scary as that sounds, this is an overall good thing. It helps keep things on the internet relatively civilized by ensuring each domain has a registered owner (person or organization) who can be held accountable.
So, YES to a safer internet… we're all for it! However, it entails a definite security and privacy risk for you.
This is where domain privacy comes in handy.
What is Domain Privacy?
It's a service that shields your name, email, phone number, and complete address from bad actors or any data-scraping tools and replaces it with the registrar's details instead. This way, your own personal information will not be displayed to the public at all. To be clear, you retain full ownership and control over your domain, however, the contact details listed are coming from the company you purchased the domain from and not your own.
Here's how this information is laid out with and without domain privacy:
Without domain privacy
With domain privacy
Sarah Smith
6789 Grant Street #301
Montreal, Quebec
H2R 2Y3
Canada
1-888-545-3942
sarahsmith8485@gmail.com
Domain Admin
Privacy Protect, LLC
10 Corporate Drive
Burlington, MA
01803
US
+1.8022274003
contact@privacyprotect.org
Domain privacy protection helps to lock away sensitive data and gives you better control over your information. It may or may not be included depending on which TLD you purchase.
To put it simply, with the protection of domain privacy, no one would know which individual owns the domain in question, but only which registrar the domain was registered with.
Choosing .CA can protect your privacy… for FREE
If you are a Canadian individual, the contact information you provide when you register your .ca domain will not be published on the .CA WHOIS database. Yep, it's one of the many perks that come with being Canadian. This means you won't have to worry about others exploiting your WHOIS contact information to spam you (as with some other TLDs) or paying extra for privacy protection.
Just one of the many reasons to choose a .CA domain! That being said, non-individual registrants, such as corporations or organizations will have their contact information displayed by default and those cannot be hidden. That's to protect us, the consumers. However, an organization or company that wishes to keep its details private could have its domain(s) registered by a third party person, for instance.
How about other TLDs like .com?
If you choose to go with .com over .ca, that's cool too!
You can usually buy an optional privacy protection service. Domain Privacy Protection generally costs a few dollars per year; a small price to pay to avoid potentially falling victim to fraud, spam, or identity theft. At WHC our Domain Privacy Protection is an add-on for domain purchases. We like giving people a choice!
You can purchase this feature at any time, and it renews at the same time as your domain renewal date every year. The best time to purchase this service is directly at checkout when securing your domain. But, if you JUST learned about privacy protection now, just know, you can always add it after purchase.
As a side note, you should know that not all TLDs are created equal. Some domain extensions simply cannot activate privacy protection, like .PRO and .US (which is done to protect consumers). And, in some cases like country-specific TLDs, domain privacy protection is actually included with the purchase of domains, like .AT, .DE, .BE, and .CH, to name a few.
Who needs domain privacy?
You'll always be the better judge here. But take it from us, domain privacy is important and should be taken into account, by anyone in the process of purchasing a domain.
Did you know? Even though the vast majority (92%) of Canadians are
concerned about their personal privacy
, only 50% of people will actually purchase domain privacy protection (when it's not included) at checkout.
We now understand how the WHOIS database is a gold mine for hackers, spammers and identity thieves. Here are just a few of the most common threats you may face if you choose not to protect your private data:
Unwanted emails/calls from real or fake companies (spam or scams)
Potential use of personal information for fraudulent purposes (identity theft or hacks)
Disgruntled customers (or competitors) knowing where you live (threats)
Overpriced renewals notice from a third-party provider (spam)
These reasons alone are enough. Protecting your privacy is more important than ever. That's why we strongly recommend making sure your privacy is protected when purchasing domains. It's far better to know and be aware of the facts, than to regret one time too late. And at the very least, everyone should be able to make an informed decision.
And that's about it!
Owning your own personal space on the internet is exciting and full of possibilities!
Yet, there are several key considerations when purchasing a domain. Making sure your privacy is protected should be one of your top priorities; it can save you future headaches.
Just one of the million things to think about as you start your next big idea or project, eh?
We hope this article helped you get a better understanding of how buying a domain affects your privacy. Still have questions or want to add this feature? Call or chat with us. We're always happy to help.
Other useful articles when starting online:
---
---
Web Hosting Canada
manages fast and reliable online infrastructure with 24/7 support.
Learn more about WHC
Also on the WHC Blog

The life cycle of a domain name
It's a common misconception that once a domain name has been purchased, it's owned by the buyer. This is not the case! When a domain is purchased, it's available for use for a set period of time (between...
Read full article

How to boost cybersecurity when money's tight
The level of organizational cybersecurity is often subjected to budget constraints. But by the same token, the need for security-related tools and services has steadily grown as the expansion of technology brings on bigger...
Read full article
1
How can we help?
How can we help?
Our experts are available 24/7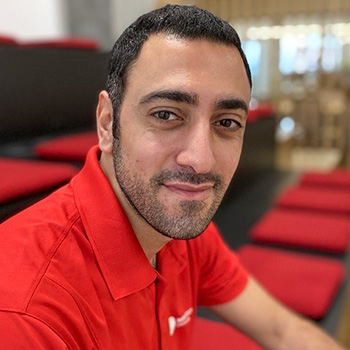 Chat Now
Questions?
Our friendly customer service team is available right now.
Start Live Chat
LIVE CHAT »