5 Reasons your business needs a website
Entrepreneurs across the country are moving their businesses online faster than ever. As a result of the pandemic, it's become abundantly clear that having an online presence, and especially a place to sell your goods and services outside of a brick and mortar establishment, is essential for business success in 2021 and beyond.
Back in July 2020, our partners at CIRA ('Canada's internet') stated, "Canadian businesses and organizations are starting new e-commerce websites and pivoting online at a pace never seen before..."
We go over what we believe are the main reasons why businesses in 2021 should have their own website, and finally, how to start the process.
1. Be the #1 source of information for your products/brand
People research everything online.
Roughly 80 percent of consumers conduct online research before purchasing anything (according to this eCommerce Foundation study and others like it).
Even if your products are only available in stores, people will still search for information online before ever buying in-person. Whether it's looking at the specifications, reviews, or even just pictures, these first impressions matter.
People don't want to part with their hard-earned cash, so they search for products and brands worthy of their trust and money. Having a strong presence online simply strengthens your brand, builds that credibility and trust, which translates to more sales for your business.
If your target audience is in Canada, you'll want to check out the benefits of
choosing a .ca domain
for your website too.
2. Go where the people go
Location. Location. Location.
It's safe to say that 'staying in' is the new 'going out', and shopping online has become the new normal. People all over the world are browsing the web and shopping for everything nowadays, from groceries to construction equipment. Many even purchase directly from their phones, not even taking the time to log into their computers.
Since March 2020, Canadians rapidly shifted to online buying simply because stores were closed due to COVID or they wanted to avoid crowds. With this change also came great opportunity, as many Canadians started their own businesses and began selling their products online.
This consumer shift also transcends shopping. People are learning, socializing, and consuming media from the comfort of their couch. So, regardless of what you offer the world, whether it's an opinion, a passion, or entertaining content, the best place to connect with people is online, through a website.
Your own website instantly opens the door to a worldwide market. It also gives your business the ability to run 24/7 and without borders.
3. Save time and do more
Who's ready to work around the clock? Probably not you (and definitely not me)... but a website can!
Having a website can be a time saver for any entrepreneur or small business owner. Just think of the number of calls for simple questions regarding location or hours of operation. Most of your existing or potential customers can find basic information about your business on a website at any time, day or night.
E-commerce and automation are also game changers when it comes to your business. Automating your sales process means creating a 100% passive income. Meaning you could literally make sales as you sleep or make a living while backpacking across the Canadian Rockies.
4. Tell your story
How can your small business stand out against the major players in your industry? With a powerful brand story... One that triggers emotions or establishes a connection with your visitors. And we don't mean a sales pitch! We mean images and words put together to display your brand's own unique story, personality, and tone. A story that creates 'know, like and trust' in your brand.
It's similar to meeting a new person during happy hour at a bar, remember those? The person you meet is unlikely to shout and repeat that you should become friends over and over again. It usually goes more like: Hey, what's your name?... Where you from?... What do you do? Then, depending on those answers and their delivery, you decide if this person is a good fit for you, has a good vibe, etc. Bonus points if you laugh or smile during the conversation, right? It's the same with a website. A blend of images, words, and tone (think the voice of your brand) working together to shape your unique story, and ideally an authentic and inspiring one.
You'd be surprised at how many people actually want to hear the story of how it all started. This is a great way to make people fall in love with your brand and differentiate yourself from your competitors.
5. Generate passive revenue
Unlike a 9-to-5 job, your online income is not limited to the number of hours you work. You're not trading hours for dollars.
Although it does take time and dedication, after your initial website development, simple optimization through tweaking content or improving SEO can pay out in spades over time.
You'll be able to grow your business and automate your processes enough to significantly reduce the number of hours you spend while increasing your income. Passive income is the best income, right?
How to get started:
We know we've convinced you that your business needs a website, but what steps should you take to actually start one!?
Here's what you should do...
Choose a great domain name (make it short, clear and memorable)
Choose the best way to build it (select the site builder based on your website development skill level)
If required, choose a hosting plan (and make sure it's Canadian-based!)
Start writing the perfect content and building your beautiful website... the sky's the limit
The time has never been better as potential customers are already searching for your products/services online.
So what are you waiting for?
---
---
Web Hosting Canada
manages fast and reliable online infrastructure with 24/7 support.
Learn more about WHC
Also on the WHC Blog

Better Access for Freelancers
You've been asking for it, and we're happy to be finally delivering it! Our latest update to the Client Area now provides you with a more flexible approach to account access and control. The updated Client Area...
Read full article

WordPress 5.7 Esperanza is here!
The WordPress 5.7 "Esperanza" update has been released on March 9, 2021, and includes some great features that give more control over the look and feel of your website. Want the newest version? Visit our WordPress tutorial...
Read full article
1
How can we help?
How can we help?
Our experts are available 24/7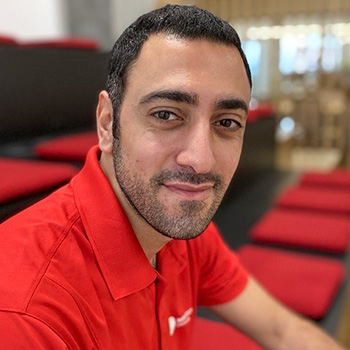 Chat Now
Questions?
Our friendly customer service team is available right now.
Start Live Chat
LIVE CHAT »