WordPress 5.7 Esperanza is here!
The WordPress 5.7 "Esperanza" update has been released on March 9, 2021, and includes some great features that give more control over the look and feel of your website.
Want the newest version? Visit our WordPress tutorial to learn how to update from your admin dashboard.
We suggest backing up your website before updating any software, including plugins and themes.
What's new?
The WordPress 5.7 update includes 62 enhancements, 141 bug fixes, 4 feature requests, and 37 tasks (blessed). Here are some of the most noteworthy ones:
Block Layout
You can now drag and drop blocks using the Gutenberg user interface, which includes setting full-height to blocks for better layout control. Each variation of blocks will also allow you to have a description attached to it, which is perfect for social icons.
Icon Sizing
You can adjust the size of icons by choosing pre-populated size options (small, normal, large, huge). Font size can also be adjusted within blocks in the same manner.
Enhanced Buttons
Buttons can now be vertically aligned (in addition to horizontally), and a width percentage can be chosen for additional visual and responsive control.
HTTP to HTTPS
With the click of a button, you can migrate your WordPress content from HTTP to HTTPS, avoiding any mixed content issues! This means less manual work with changing URL settings.
Media Improvements
This update includes automatic lazy-loading iframes to improve the speed and performance of media on your website. This means the media won't be loaded until it's clicked on, reducing the time taken to load up your website.
Standardized Colors
We now have wp-admin standardized color palettes with more options to choose from (both light and dark) and greater color contrast between links.
Robots API
This update includes a filter-based Robots API, which provides central control over the robots meta tag. The function of the robots meta tag is that it lets you use a more granular and page-specific approach to search engine indexing, where you have more control.
To view the complete list of changes, you can refer to the WordPress.org website.
WordPress at Web Hosting Canada
If you currently use WordPress for your website through a shared web hosting account, you may want to switch to one of our Managed WordPress plans.
These accounts offer one-click staging so you can test updates or make changes to content before pushing to production (your live website). We also offer daily backups, a free SSL certificate, and recommended plugins for a quick-start experience. Overall, our Managed WordPress plans offer improved speed, security, and automatic minor updates!
Have any questions? Leave them in the comments below.
---
---
Web Hosting Canada
manages fast and reliable online infrastructure with 24/7 support.
Learn more about WHC
Also on the WHC Blog

5 Reasons your business needs a website
Entrepreneurs across the country are moving their businesses online faster than ever. As a result of the pandemic, it's become abundantly clear that having an online presence, and especially a place to sell your goods...
Read full article

February 2021 Domain Promotions & Price Changes
We're happy to announce some domain promotions along with a few pricing changes. Below are the latest discounts and price changes affecting popular TLDs... All amounts shown below are in Canadian dollars. February...
Read full article
1
How can we help?
How can we help?
Our experts are available 24/7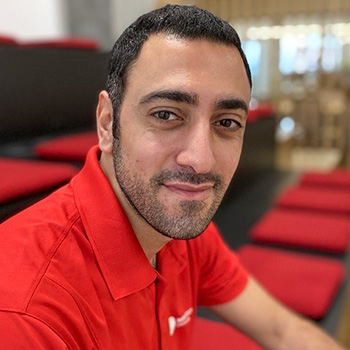 Chat Now
Questions?
Our friendly customer service team is available right now.
Start Live Chat
LIVE CHAT »