Better Access for Freelancers
You've been asking for it, and we're happy to be finally delivering it! Our latest update to the Client Area now provides you with a more flexible approach to account access and control.
The updated Client Area introduces the concept of Accounts (formerly referred to as Clients), which are entities or persons who own products or services, and Users, who are the individuals that can access those accounts.
Each account has a user that is its Owner and is able to give access to additional users from their Client Area. This new functionality makes it possible for you to easily grant access to your web developer, IT person, or bookkeeper (to name a few) to your WHC account in order to assist with or execute specific tasks!
If you're a web developer or agency, your same user can now be used to access all of your client's accounts.
Below is a high-level walk through but for a more detailed tutorial, you can check out our help center article on how to manage user account permissions in the Client Area.
Managing Users in your Account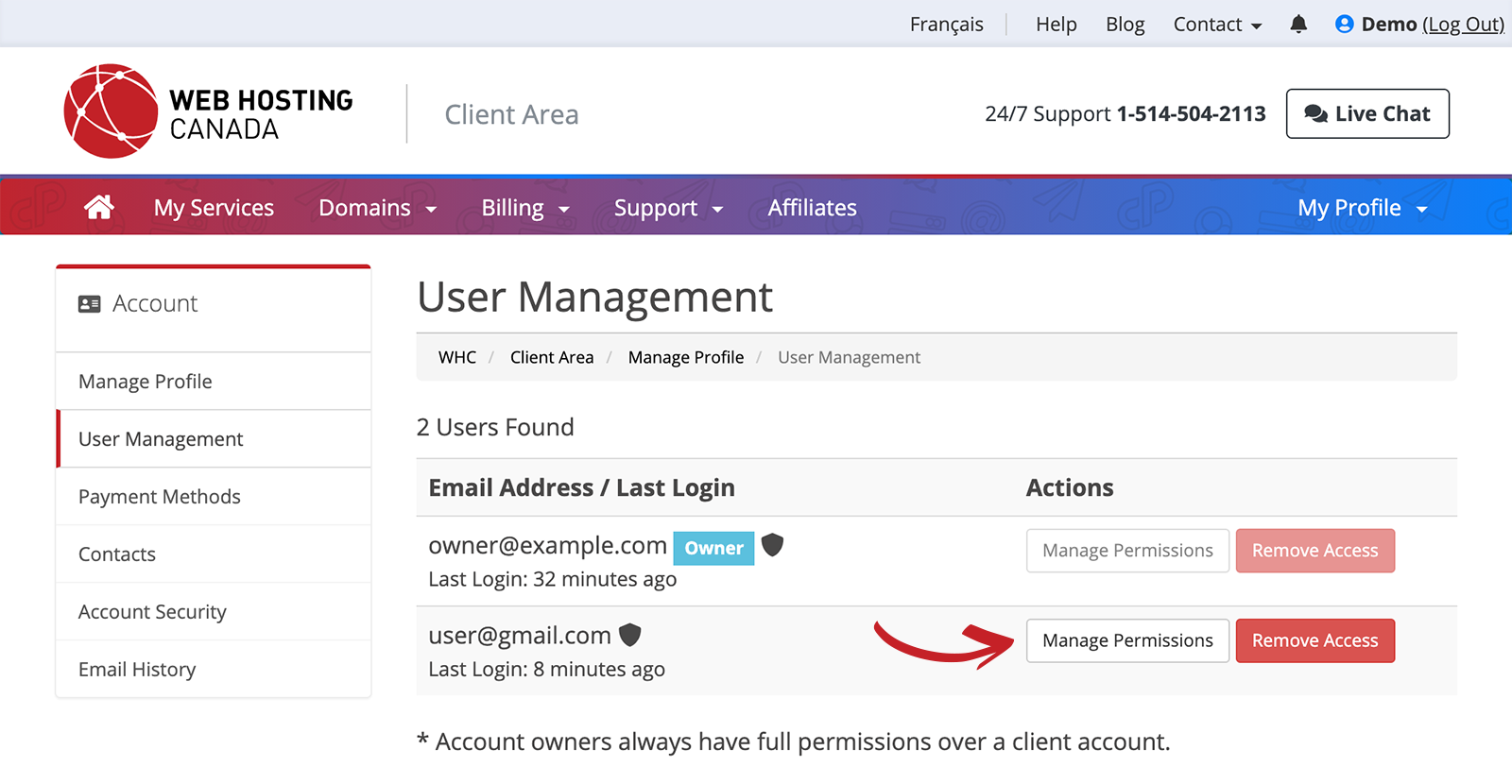 Account owners can now invite new users to join their account. To invite a new user, simply access the User Management page and type in their email address. An email invitation will be sent to the new user, allowing them to accept the invite.
The main Owner can manage permissions for each of these users, and can revoke access as required. For example, you may want to provide access to your web hosting account to your web developer, without granting them billing privileges. Conversely, you may want to provide billing and invoice access to your bookkeeper, without granting them access to your hosting and email.
What's more, if a user already has access to multiple Client Accounts, they can use a single login to access multiple accounts.
Accessing Multiple Accounts with a Single User
With this latest upgrade, users who have access to multiple accounts will be prompted to select which account they wish to log in to, when connecting. They'll also be able to switch between accounts at any time via the Switch Account section of their Client Area.
If you were using sub-contacts with their own logins in your existing account, you'll notice that they've been automatically transformed into their own users. No additional action is required.
Want to earn extra money through referral fees? We have a comprehensive
Affiliate Program
where you can receive up to $300 in commissions! It's simple to sign up (through your Client Area; under Affiliates) and can become an additional source of income for freelancers. To learn more about the program and our latest conversion tracking additions, you can check out our blog on the subject:
WHC Affiliates: Track your conversions!
An Improved Shopping Experience
In addition to this update, you may notice that our shopping cart experience has changed as well. We aimed to simplify both our pricing structure and the purchasing process.
We hope these latest updates will make account access and management much easier for those of you managing multiple clients and logins, as well as a better overall purchase experience for our customers.
As always, we're happy to receive your feedback and suggestions. Looking to see other improvements to your Client Area? Let us know in the comments below!
---
---
Web Hosting Canada
manages fast and reliable online infrastructure with 24/7 support.
Learn more about WHC
Also on the WHC Blog

4 Reasons to secure your domain name now
An accessible internet has changed the world we live in forever. Owning a domain name used to be considered a luxury or limited to brands and businesses. Now, registering your own domain is so affordable and easy to do that...
Read full article

5 Reasons your business needs a website
Entrepreneurs across the country are moving their businesses online faster than ever. As a result of the pandemic, it's become abundantly clear that having an online presence, and especially a place to sell your goods...
Read full article
1
How can we help?
How can we help?
Our experts are available 24/7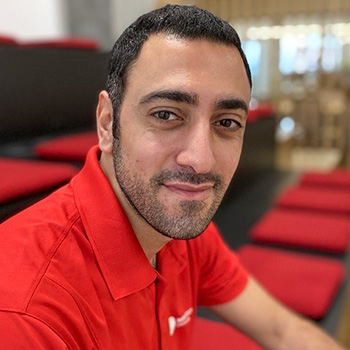 Chat Now
Questions?
Our friendly customer service team is available right now.
Start Live Chat
LIVE CHAT »