Make It Even Faster: LiteSpeed is Coming!
Web Hosting Canada is boosting server speed yet again! We're deploying Litespeed, a faster, more robust server technology to enhance performance across all web hosting and reseller accounts.
What is LiteSpeed?
LiteSpeed is a web server application that was designed from the ground up specifically to provide fast performance with little overhead for websites, especially under heavy load. Started in 2002, LiteSpeed has made astounding improvements to server efficiency. It's compatible with our existing hosting configuration, making a switch relatively simple without needing to modify configuration.
Why is LiteSpeed better than our previous setup?
Before LiteSpeed, WHC powered most of its web infrastructure on Apache, currently the world's most popular web server application, powering over 60% of websites. Apache is robust application that has withstood the test of time, but new technologies have since appeared providing superior performance.
The biggest difference between LiteSpeed Web Server and Apache comes down to architecture and the way that they handle connections," notes LiteSpeed. "LSWS is event-driven and Apache is process-based."
WHC first deployed LiteSpeed on its production environment when developing our Managed WordPress Hosting. In addition to its lightweight web server, LiteSpeed also provides a useful WordPress plugin to manage powerful acceleration features such as dynamic caching. When tested, the results were conclusive and substantially faster than any other acceleration methods based on plugins.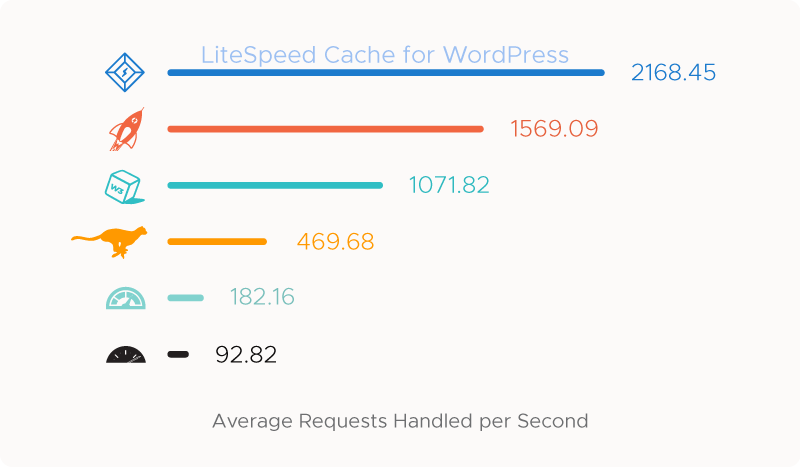 (From top to bottom: LiteSpeed plugin, WP Rocket, W3 Cache, WP Fastest Cache, Simple Cache and WP Super Cache)
Along with its ability to handle more requests per second, LiteSpeed also managed to handle huge traffic without increase resource consumption, thus improving overall stability. Here's an example of how a server's load responded once they made the switch from Apache to LiteSpeed: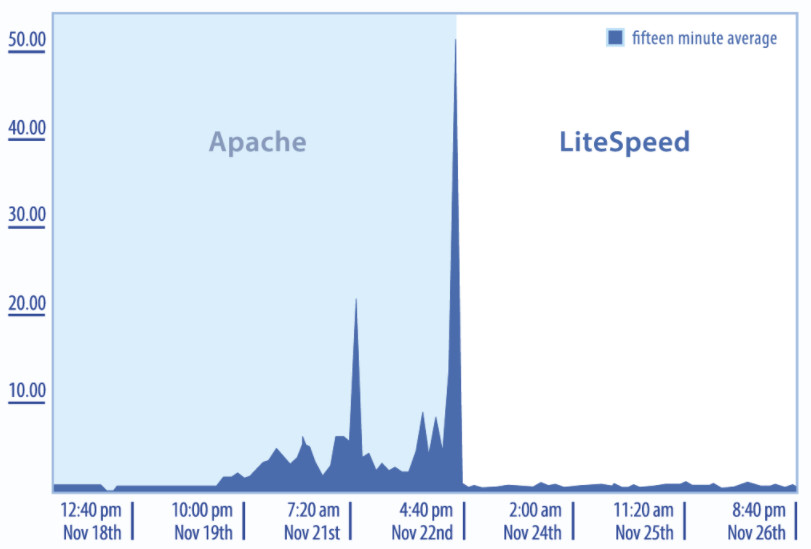 (This Image is taken from the LiteSpeed Website)
What does this mean for WHC clients?
Simply put, WHC clients will get even more out of their servers as LiteSpeed increases efficiency (serve more clients at the same time), performance (serves pages faster) and security (keeps your site running while it's getting bombarded with requests). This all comes together for a faster and more pleasant website experience.
When will LiteSpeed be available?
WHC has begun rolling out LiteSpeed on Canadian Hosting, Reseller Hosting and Managed WordPress Hosting and expects to complete a full deployment by the end of September. Look for upcoming emails with more details about exact dates of the rollout on your account.
LiteSpeed web server will be available as an optional addon for Cloud and Dedicated servers at that time as well.
Until then, as always, Happy Hosting!


---
---
Web Hosting Canada
manages fast and reliable online infrastructure with 24/7 support.
Learn more about WHC
Also on the WHC Blog

How to Choose a Web Hosting Company
If you have a business, you need a website. But to have it live on the web, a website needs to be published online, and for most business that means finding a web hosting company. And not just any hosting company will...
Read full article

WHC Keeps Growing: 25,000 Clients and Counting
Web Hosting Canada is proud to have hit a new milestone in late June: 25,000 active clients! We've also further grown our team (there's now more than 40 of us here to keep things rolling) and have just surpassed 600 public...
Read full article
1
How can we help?
How can we help?
Our experts are available 24/7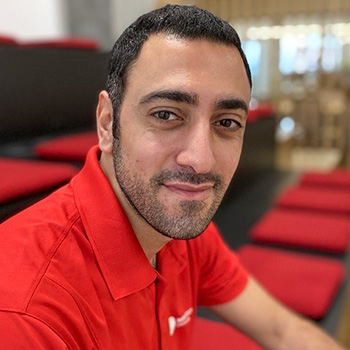 Chat Now
Questions?
Our friendly customer service team is available right now.
Start Live Chat
LIVE CHAT »