WordPress 5.5 - "Eckstine" Improves Speed, SEO, and Security
WordPress 5.5 - named "Eckstine" by developers - went live on August 11, 2020. While WP 5.5 brought some exciting changes (including native lazy loading and sitemaps), it has also resulted in broken websites for some webmasters. This serves as an excellent reminder to always have a recent backup you can restore if necessary before updating plugins, themes, or the WordPress core.
If you haven't yet, consult our update WordPress article to learn how to update your admin dashboard. You can also download the latest version of WordPress from the official website.
Known Issues With WordPress 5.5
Unfortunately for some webmasters, WordPress 5.5 did not include a javascript library called jQuery Migrate. jQuery Migrate acted like an adapter for older plugins and themes, allowing websites with outdated code to function normally. With jQuery Migrate now deprecated, these sites have shown a variety of errors.
The best solution to this problem is to update any outdated themes and plugins you may be using. Since making these fixes can potentially be a long term project for some webmasters, a short-term workaround is available. If necessary you can install the jQuery Migrate Helper plugin. The plugin enables the deprecated library, so "broken" sites should be able to function as before.
If the developer teams for your outdated themes/plugins are not actively working on an update to remedy this issue, you may want to consider replacing the product in question with something more modern.
Improvements in WordPress 5.5
"Eckstine" brings new features to the world's #1 Content Management System, making the WordPress core more powerful. Some of the changes have been controversial among groups of users, but overall they will likely benefit the majority of WordPress website owners. Here's a quick overview of WP 5.5's main changes:
Native Lazy Loading
Lazy loading is a feature which has been included in WordPress optimization plugins for years, so it's not too surprising to see it added as a core feature. It can potentially speed up page load time and reduce data transfer by delaying the load of images and videos until they are needed.
Nonetheless, some developers distrust this feature, citing poor user experience as the main reason. If you prefer not to have images and videos lazy loaded on your site, you can disable the native lazy load function by installing the free "Disable Lazy Loading" plugin from the WordPress repository.
XML Sitemap
Including an XML sitemap for search spiders to crawl is an important SEO consideration for many websites. In the past sitemaps have always been provided by SEO plugins or dedicated sitemap plugins, but it makes sense to integrate this feature with the core. This will help newer, less experienced webmasters get their sites indexed by search engines faster.
It does present an issue for folks using SEO plugins to generate sitemaps, though. Fortunately most popular SEO plugins such as RankMath and Yoast have already implemented a function that disables the native XML sitemap and leaves the plugin's more robust sitemap to do its work.
Auto-Updates For Plugins and Themes
For years webmasters have relied on third-party resources and custom solutions to enable auto-updates in WordPress. As of WordPress 5.5, that's no longer necessary! Auto-updates ensure that your site will always be using the latest code, keeping it safe from any recently patched exploits or hacks.
Of course, some folks will always prefer to update things manually, and that's still easy to do. You can enable or disable plugin and theme auto-updates from the plugin and theme screens you're familiar with in the WordPress admin dashboard.
Other WordPress 5.5 Updates
Other updates in the "Eckstine" release include a more navigable Gutenberg block library, better block patterns for creating unique layouts, and improved inline image editing. These changes continue to build upon Gutenberg's evolution, which has come a long way from the classic WordPress editor.
WordPress at Web Hosting Canada
If managing your own WordPress website(s) is becoming too much of a hassle, you may want to consider switching to our managed WordPress hosting. Our managed WP has several advantages over normal web hosting, including improved speed, security, and automated updates - all of the main considerations highlighted in the recent update.
---
---
Web Hosting Canada
manages fast and reliable online infrastructure with 24/7 support.
Learn more about WHC
Also on the WHC Blog

Web Hosting Canada Acquires Sibername to Further Propel Its Domains Offering
Montreal, QC, September 15, 2020 - Web Hosting Canada (WHC) has announced, today, the acquisition of Sibername, an Ottawa-based domain name registrar and cloud services provider. Founded in 2000, Sibername is an ICANN-accredited...
Read full article

Meet Sally, our new Marketing Manager!
Hello WHC clients and partners! My name is Sally Prosser and I'm the new Marketing Manager here at Web Hosting Canada. I'm really excited to be joining this fabulous Canadian team, to help us continue to meet your...
Read full article
1
How can we help?
How can we help?
Our experts are available 24/7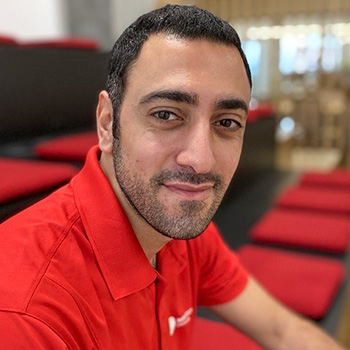 Chat Now
Questions?
Our friendly customer service team is available right now.
Start Live Chat
LIVE CHAT »