Are these common practices damaging your website's SEO?
SEO has become a huge industry, worth approximately $80 billion, and for good reason. The vast majority of website visits come from search engines like Google, Bing, and Yahoo. Companies go through great lengths to invest in proper SEO, to increase their rankings and thereby increasing traffic to their valuable websites.
Being on the second page of a Google search is essentially like being invisible. Indeed, visitors are unlikely to click-through even if you appear further down on the first results page and not within the top three results!
Here are a few considerations in order to avoid inadvertently hurting your SEO, so you can truly optimize your efforts and maximize your page ranking potential.
You don't have a top-level domain
Let's start with your site name. Your top-level domain (TLD) - the ending of your website URL - impacts both your page rank and the likelihood that people will visit and remember your site.
A recent survey found that .COM is 33% more memorable than other TLDs. This only proves that even when you have taken additional steps to maximize your SEO, you can still damage your position by having a site that people cannot remember.
If your business is Canadian, it's recommended to choose .CA
for many good reasons
. However, it's still a good idea to secure the same domain with a .COM extension. This .COM version can then be redirected to your main
.CA website
.
Local TLDs (e.g. country-specific TLDs) can also improve your chances of appearing high in local search results. Google gives preference to sites that are locally relevant to search users. So make sure that your provider can give you access to the domain names you need or allows you to transfer domain names you have acquired elsewhere easily.
WHC has a powerful
domain name search
designed to help you find your perfect domain. If you're looking to transfer to WHC, check out the
domain name transfer
tool. Just enter your active domains and follow a few simple steps to initiate the transfer.
Your website is too slow
Google uses load speed as a ranking factor for both desktop and mobile searches.
The effects of slow site loading go far beyond SEO. Studies show that a quarter of visitors abandon sites that take more than four seconds to load, and nearly 50% will not return to sites with slow load speeds. Moreover, as load speed goes from 1 second to 10 seconds, the probability of a site visitor leaving increases by 123%. Therefore, you should ensure that your website hosting plan can allow you to achieve page load times of 3 seconds or less.
In addition to choosing the right plan, you can also optimize your website's load speed yourself. Strip away unnecessary features, especially if they involve resource-intensive content such as flash or plug-ins. Ensure that you use optimized images. Take advantage of performance tools like PageSpeed Insights to continuously monitor your load speeds.
Using structured data can also help you drastically improve your load speed and page rank. Structured data is a "lightweight" addition to sites, making them load faster than having more cumbersome site elements. In addition, according to Google, structured data helps them to understand the context of your site and decide how to display it (for example, on special search results such as maps of services or recipe pages).
With the proper provider and streamlined structure, you can dramatically increase your SEO impact and the likelihood that visitors will stay once they have found you.
Your website isn't mobile-first
The concept 'mobile-first' means that your website is designed around mobile devices before desktop. Why? Because as of 2018, Google has increasingly given priority to mobile versions of web pages for ranking and indexing purposes. This is largely influenced by the fact that an increasing majority of users now access Google Search using mobile devices.
To ensure your website is given priority, you'll need to give your mobile visitors the best experience possible. Here are a few ways you can do this:
Make sure the mobile version of your website contains the same content as the desktop version. Google made it clear: if you do not, you will experience a drop in traffic
Ensure your mobile load speeds are just as fast as desktop. Google specifically spearheaded the Accelerated Mobile Pages (AMP) project for this reason
Make sure Googlebot can access and render both mobile and desktop page content and resources (See mobile-first indexing best practices to learn how)
Use the same meta robots tags on your mobile and desktop site
Ensure your mobile and desktop sites have the same structured data
Have the same headings on your mobile and desktop site
By using these techniques you can positively affect your website's SEO and drive more organic traffic to your site.
Putting it all together
Many companies put a lot of work into their website's SEO, but most don't realize that a few common practices are often damaging their rankings. The Google content algorithm changes frequently & it's crucial to keep up with these changes to stay ahead of the competition.
The more you stay up to date with these changes and focus the right efforts on SEO, the better the chance you will attract site visitors who stay, come back, and tell others to visit too.
---
---
Web Hosting Canada
manages fast and reliable online infrastructure with 24/7 support.
Learn more about WHC
Also on the WHC Blog

What are backlinks?
If you're interested in the world of Search Engine Optimisation (SEO), you probably heard about backlinks. Backlinks are a crucial part of any effective SEO strategy. They help your website establish credibility, and...
Read full article

What is HTML?
HyperText Markup Language (HTML) is the standard scripting language for documents designed to be displayed on the web. It essentially tells web browsers how to understand the structure and style of a page, and even allows...
Read full article
1
How can we help?
How can we help?
Our experts are available 24/7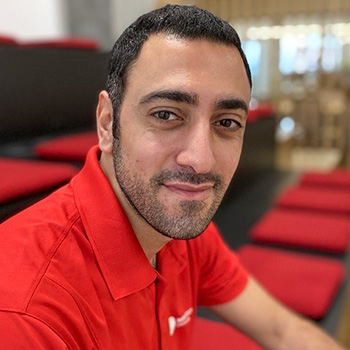 Chat Now
Questions?
Our friendly customer service team is available right now.
Start Live Chat
LIVE CHAT »