What are backlinks?
If you're interested in the world of Search Engine Optimisation (SEO), you probably heard about backlinks. Backlinks are a crucial part of any effective SEO strategy. They help your website establish credibility, and in all likelihood, rank higher in search engines.
In this article, we're going to learn what backlinks are, why they are important, and how to build effective backlinking strategies that will drive more traffic to your website!
What is a backlink?
A backlink (or an inbound link) is a link that connects one website to another. These links essentially represent visitors coming from another website to yours, and they're used by search engines such as Google and Bing to gauge the popularity of your website. Basically, when lots of people link to your website, it tells search engines that your content is interesting and relevant.
However, not all backlinks are considered to have the same level of "quality". Search engines see certain sites as having more authority (or trustworthiness) than others. So backlinks from websites with high authority are more desirable as they will have a much greater impact on your rankings than hundreds of links from websites with low authority.
Earning valuable, high-quality backlinks can have a huge impact on your site's overall ranking position and the amount of organic traffic. So it's well worth putting some effort into understanding how a strong backlinking strategy can benefit your website or business!
How can I find (and manage) my backlinks?
If you use Google Webmaster tools to manage your site, you can check the Links report to find all your backlinks. Alternatively, you can use other tools, such as Moz' Link Explorer or Ahrefs' Backlink Checker, to produce a detailed report of your inbound links.
If you find any bad (or spammy) backlinks, it's a good idea to remove them, as they can have a negative effect on your site's page rank! In order to do this, follow these steps:
Request removal from the offending site: See if you can find a contact page with an email or form to send inquiries, or you can try a WHOIS domain lookup to find the contact information. Then ask them to remove any links to your website. While the chances of a response are low, it's a step required by Google before asking them to ignore the link.
Use Google's 'Disavow links' tool: Fortunately, Google allows you to disavow the backlinks you don't want associated with your website. You can use this tool to submit a file containing all the links that you want ignored. See Disavow links to your site to learn how.
How to tell if a backlink is right for you
You should always consider the following when determining if a backlink is a good fit for your business website:
Is it relevant? The best opportunities come from related niche websites within your industry. For example, if you sell programming courses, backlinks from other similar websites or even websites reviewing programming courses would add a ton of credibility and be highly beneficial for your SEO.
Is the link genuine? If the link comes from a website with a high authority score, it's safe to assume that it's genuine. However, there are many sites out there that seek to manipulate the system, by providing false reviews and ratings in an attempt to pretend to be authoritative. These sites may appear authentic but will rank very low when it comes to organic search results, so the authority score will always tell the full story.
Is the website indexed? If you're unsure, check that the website providing the link is indexed properly in search engines. To do this, in the search engine 'search bar' enter "site:" followed by the URL of the domain (e.g. "site:example.com"). If the site isn't indexed, it won't appear in search results, so there is no point in accepting the link.
5 backlink building techniques
So how do you get your links on other people's websites? The process is known as link building and it's by no means easy. It may be tempting to get as many links as you can, but as we know, the quality matters much more than the quantity; the last thing you want is for search engines to consider your website as spam!
Here are some techniques you can use to gain quality links, and in turn, boost your ranking in search engines.
1. Create quality content
When you create quality content that provides value to your visitors, they are far more likely to share it! You can also accelerate your efforts by getting the word out on social media. You'll gain a bunch of backlinks as users find and share your content, and with a little luck, it could be shared by an influencer or authority within your industry.
2. Be active in online communities
If you participate in online communities (e.g. forums) that are relevant to your niche, you can get your name out there and even pick up a few referrals! If you're not sure where to start, try typing the name of your industry along with 'forum' or 'discussion board' in your search engine of choice.
This search should find a number of popular forums where you can engage and potentially help answer common questions. Often just completing your profile will score you a backlink, as these sites are likely to ask for your website in the registration process. Then, the more active you are in the online community, the more likely you are to generate backlinks to your website.
3. Comment on relevant blogs
It's always worth following the leading blogs in your industry and commenting when you feel you can add something of value. The goal isn't just to comment for the sake of having your link posted, but rather to contribute in a way that makes a solid impression, this way you can gain more significant traffic to your website.
You can even become a guest blogger if you want to further get your name out there. Contact the leading blogs in your industry and ask if you can contribute a useful article for their readers. By providing them with content, you'll often be rewarded with a backlink in the form of an author bio with a link to your website.
4. Get listed in online directories
Online directories exist for just about every industry. Be sure to seek out directories that are both relevant to your niche and, if applicable, your location. Once you find a suitable directory, you can submit your page to their listing. Just perform a simple search to find directories related to your industry.
5. Sponsor relevant events
It's always a great idea to stay connected with your industry; this way you can be the first to find out about online events that you can sponsor. By sponsoring events you are not only signaling that you are a key player, but gaining a ton of backlinks via the event website itself, and even in any social media surrounding the event. Online events are wonderful opportunities as attendees are often highly engaged, and you can truly gain a ton of exposure for your business.
Wrapping up
Now that you know how to spot a good backlink when you see one, it's time to get out there and get noticed!
While it can definitely take some time to secure quality links, these strategies will have you well on the way to soaring up in page rank as you drive more traffic to your website
Interested in learning more about SEO? Check out these articles:
---
---
Web Hosting Canada
manages fast and reliable online infrastructure with 24/7 support.
Learn more about WHC
Also on the WHC Blog

What's a favicon & how do you create one?
What is a favicon? Why is it important to have a favicon? How do I create a favicon? Proper sizing Proper format Tips for creating a successful favicon How do I add a favicon to my site? Adding a favicon...
Read full article

Are these common practices damaging your website's SEO?
SEO has become a huge industry, worth approximately $80 billion, and for good reason. The vast majority of website visits come from search engines like Google, Bing, and Yahoo. Companies go through great lengths to invest...
Read full article
1
How can we help?
How can we help?
Our experts are available 24/7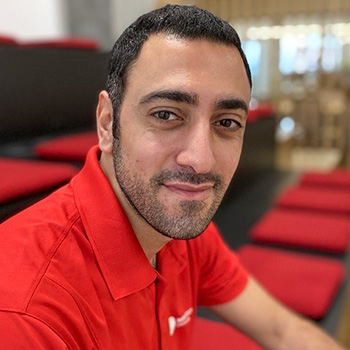 Chat Now
Questions?
Our friendly customer service team is available right now.
Start Live Chat
LIVE CHAT »