Web Hosting Canada's Blog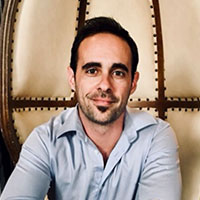 Articles by Remy Garcia
Remy is the designer, web developer and champion of WHC's internal ping-pong tournaments. He uses his expertise to make our website and services pleasant and easy to use.

What's a favicon & how do you create one?
What is a favicon? Why is it important to have a favicon? How do I create a favicon? Proper sizing Proper format Tips for creating a successful...
Read more

Show Off the .PRO that You Are!
There are hundreds of Top Level Domains to choose from, but which one is right for you? This month's featured domain is .PRO! A domain extension that says...
Read more
Web Hosting Canada
manages fast and reliable online infrastructure with 24/7 support.
Learn more about WHC