Web Hosting Canada helps Canadian athletes prep for Rio Olympics with new websites and .CA domains
Program provides free .CA domains, website development, hosting, and support in digital strategy
Ottawa, ON – August 5, 2016 - .CA, Canada's national domain name, and Web Hosting Canada, a Canadian provider of web solutions for small businesses, have partnered to help Canadian athletes ensure they are visible online in advance of the 2016 Rio Olympics and beyond. This project was launched as part of .CA's partnership with CBC Sports to tell athletes stories in their own voices through the Player's Own Voice web portal.
Key facts
When working to gain awareness, from media, sponsors and other stakeholders a strong website and online presence can give an athlete a leg-up in securing funding and attention.
.CA is offering Canadian Olympic and Paralympic athletes free .CA domain names, ensuring that they can protect their personal brand online.
To help them make the most of their domains, Web Hosting Canada has donated its set of start-up web services, including hosting, a simple website builder, email, and domain name management.
As amateur athletes, it is critical that the web set-up was simple to launch and maintain, so the athletes can focus on their pre-Rio training programs. Just like busy athletes looking for profile, .CA and Web Hosting Canada can help founders and entrepreneurs get their online presence ready for prime-time.
.CA is helping to tell their stories of success through a partnership with CBC Sports. Find videos of athletes of discussing their stories in their own voice at www.cbc.ca/playersvoice.
Quotes
"I have always felt shy about getting online and putting my voice out here. I wasn't sure how to share my story in an interesting way. It was great to be part of this program and create an authentic online space that reflects my personality. This will help me stay in touch with the many people who have helped me achieve my goals. Hopefully it will also help raise awareness about track cycling and get more kids on bikes."
- Monique Sullivan, Canadian Olympic track cyclist
"Athletes need to be CEOs of their own careers and part of that is learning to market and brand themselves both online and off. We're proud to be contributing our platform and expertise to help these young and emerging entrepreneurs get their online homes in order."
- Emil Falcon, CEO of Web Hosting Canada
"The .CA team is a patriotic group and we know that the links between Canada and the .CA domain are strong. This brand affinity makes it the perfect fit for athletes representing Canada on the world stage."
- David Fowler, director of marketing and communication at CIRA
Additional resources
---
---
Web Hosting Canada
manages fast and reliable online infrastructure with 24/7 support.
Learn more about WHC
Also on the WHC Blog

Enhance Your Account's Security with Two-Factor Authentication
Web Hosting Canada is proud to announce the immediate availability of Two-Factor Authentication, a new security measure that will help secure your Client Area from unauthorized access. Once activated, Two-Factor Authentication...
Read full article

Introducing the new Client Area!
Web Hosting Canada is proud to announce the immediate availability of our new Client Area and order form, designed to make managing, using and ordering services simpler and faster. What's new? Entirely revamped...
Read full article
1
How can we help?
How can we help?
Our experts are available 24/7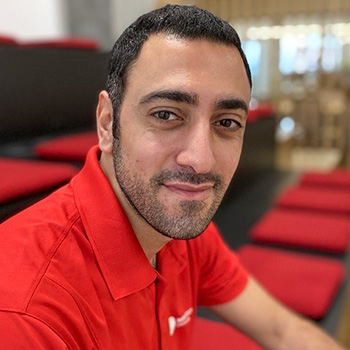 Chat Now
Search the Help Center
Questions?
Our friendly customer service team is available right now.
Start Live Chat
LIVE CHAT »