CentOS 6 End Of Life (EOL): Migrate Now!
What's happening?
As of November 30, 2020, CentOS 6, the popular Linux distribution, will reach its end of life. This means important functionality and security updates will no longer be applied to this version. As such, users of CentOS 6 are strongly encouraged to migrate to a new, fresh installation of CentOS 7 in order to continue benefiting from a secure, updated operating system.
If you use a cloud or dedicated server that runs CentOS 6, the Web Hosting Canada team will be here to guide and assist you every step of the way to ensure a smooth and secure migration. Read on for all the details!
What is CentOS?
CentOS is the operating system that powers many of the servers that host your websites and emails. It's a leading open-source Linux distribution derived from the Red Hat® Enterprise Linux® (RHEL) operating system.
At Web Hosting Canada, CentOS is the default operating system for our Cloud Servers and the basic operating system for our Dedicated Servers.
When is the CentOS End of Life (EOL)?
The end of life date varies based on the version of CentOS you are using.
CentOS 6 EOL is on November 30th, 2020
CentOS 7 EOL is on June 30th, 2024
CentOS 8 EOL is on May 31st, 2029
As of October 2020, Web Hosting Canada and cPanel do not yet support CentOS 8.
What happens once CentOS reaches EOL?
Once your version of CentOS reaches end of life (EOL), it will stop receiving important security updates. This usually means that all your server's contents, including websites, emails and other applications may become vulnerable to hacking attempts. Certain other applications, like the cPanel control panel, may also stop updating on your system.
While it doesn't necessarily mean that your server will quickly get hacked, the longer you use a software that's no longer receiving updates, the higher the chances of your server being compromised. As such, using software that's EOL, especially an operating system, is strongly discouraged. This is particularly true for sensitive systems that host important websites and databases.
Which services are affected?
Dedicated and Cloud Servers running CentOS 6 are affected by this CentOS 6 EOL event.
If you are a WHC client using Web Hosting, Reseller Hosting, Managed WordPress Hosting, or Windows Cloud Hosting, your services will not be affected.
How can I tell which OS version I am using?
If you use a cloud or dedicated server, you can identify which operating system you are running on your server by logging in via SSH and running the command:
cat /etc/centos-release
If you use a cloud or dedicated server with cPanel, you can also log in to WHM as the root user; the OS version will normally be displayed at the top right of your screen.
What's new in CentOS 7 and 8?
While the technical differences between the various versions are outside the scope of this particular article, we invite you to consult the CentOS Product Specifications for a detailed comparison table.
How can I switch to a newer version of CentOS?
Switching from CentOS 6 to CentOS 7 generally involves migrating from your old server to a new server that is running the newer operating system.
When performing these upgrades with WHC, this can either be done in 1 of 2 ways:
By activating a new server, then migrating your existing data and updating your domain's DNS or the server's IP address. This process can be assisted by WHC for cPanel Dedicated or Cloud Servers.
By formatting and reinstalling your existing server. You'll need a full external backup first, which we can use to restore on your server once it's been reinstalled with the newer operating system. This process can be handled by WHC for cPanel Dedicated Servers.
Note that depending on the size of your storage, a full-format in-place server restore may cause several hours of service downtime.
Depending on your current service and setup, WHC's support team can recommend a preferred course of action to minimize risk and downtime for you and your clients, and to schedule this downtime during off-peak hours.
Upgrading your CentOS operating system from one major version to another without a migration is unfortunately not supported by WHC in a production environment. While theoretically feasible through third-party scripts, in-place upgrades are extremely error-prone and as such are strongly discouraged.
How can I avoid having to migrate my server?
Dedicated servers running CentOS 6 can upgrade to CloudLinux 6, which offers extended support until 2024. CloudLinux is a drop-in replacement for CentOS, meaning it can be installed on your existing dedicated server without needing to migrate your data. It also includes many additional features and benefits, such as added performance, security and resource isolation. Cloud servers unfortunately do not support CloudLinux 6.
CloudLinux 6 with extended support is available at a cost of $19/month, per server. Servers already using CloudLinux 6 as of December 2020 will see a slight increase in the cost of the license, from $14 to $19/month. However, CloudLinux 7 licensing rates will remain at $14/month.
Unless there are specific features you are looking to leverage from CentOS 7, opting for CloudLinux 6 can potentially be a smart move as it would allow you to keep your existing setup until 2024, at which time CentOS 7 will be EOL and you may be able to switch to CentOS 8 directly.
WHC Cloud Servers running CentOS 6 cannot be upgraded to CloudLinux 6 and as such will be migrated to CentOS 7 by our team.
Are there risks with a migration?
Just like with any other system migration, there are inherent risks when migrating data between two systems. While cPanel inter-system migrations are generally straightforward, special considerations may need to be made if you use customized scripts or applications.
Some examples of issues post-migration include changes in PHP versions or configuration, missing libraries or binaries, changes in DNS or IP configuration, issues with SSL certificate transfers, and more.
Your friendly WHC team can help mitigate these risks and ensure that the migration process is fluid and that any issues that arise are quickly resolved.
What should I do to prepare?
Have recent backups
We strongly recommend you have recent off-server backups of all your data in order to be able to easily recover your data in case of problems. WHC proposes a premium backup solution, powered by JetBackup, to help secure your data during this type of migration.
Clean up your accounts
Review your cPanel accounts and perform a general cleanup to reduce the total size of the accounts that will need to be migrated or restored. This can include email accounts too.
Use a recent version of PHP
As of October 2020, WHC recommends you use PHP 7.3 or later.
Inform your IT department or developers
Their interventions may be required post-migration to help troubleshoot unexpected errors.
What should I do next?
If you have a Cloud Server running CentOS 6 or CloudLinux 6 with WHC, we'll reach out and schedule the migration for you, before December 2020.
If you have a Dedicated Server running CentOS 6 with WHC, consider upgrading to CloudLinux 6 Extended Support edition, or get in touch with our support team to discuss your migration options.
If you are operating a cPanel server running CentOS 6 that isn't hosted with WHC, please reach out to our technical sales team to help you get migrated onto a secure, up-to-date CentOS 7 or CloudLinux 7 Cloud or Dedicated Server in Canada.
Whatever you choose, we're here to help!
---
---
Web Hosting Canada
manages fast and reliable online infrastructure with 24/7 support.
Learn more about WHC
Also on the WHC Blog

What is an SSL Certificate and Why Do I Need One?
Ever wondered what the little padlock in your browser next to the website's domain name is? That's an indicator that the website is encrypted by an SSL certificate. If you don't see one (or if the lock is open/red),...
Read full article

How to Create and Optimize Your Facebook Business Page
Creating a Facebook business page is a simple step you can take towards promoting your business and driving interested and qualified traffic to your website. Making a custom Facebook page is just another powerful (and free)...
Read full article
1
How can we help?
How can we help?
Our experts are available 24/7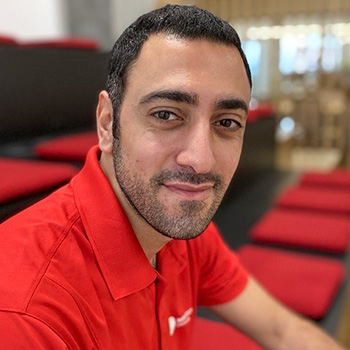 Chat Now
Questions?
Our friendly customer service team is available right now.
Start Live Chat
LIVE CHAT »