Domain price increases
No one likes price increases. That includes us here at WHC. That's why our prices for domains are as low and competitive as possible. But this also means that when our suppliers, the registries, increase their prices for domains, it also affects us, and we have to adjust our pricing accordingly. Unfortunately, this is one of those times.
In the following months, starting August 1st, 2023, domain registries will be increasing the prices of some popular domain extensions, notably .COM and .CA. Here's what is changing:
Extension
Date
(price change)
Current prices
New prices
Registration / Transfer
Renewal
Registration / Transfer
Renewal
SITE
Aug 1st, 2023
$38.99
$44.99
$40.99
$54.99
TECH
Aug 1st, 2023
$64.99
$77.99
$64.99
$86.49
SPACE
Aug 1st, 2023
$23.48
$31.30
$31.99
$42.99
WEBSITE
Aug 1st, 2023
$24.99
$33.99
$31.99
$42.99
COM
Sept 1st, 2023
$12.99
$17.99
$13.99
$18.99
CA
Sept 1st, 2023
$9.99
$13.99
$10.99
$14.99
INFO
Jan 1st, 2023
$24.99
$32.99
$26.99
$36.99
PRO
Jan 1st, 2023
$25.49
$33.99
$27.49
$36.99
MOBI
Jan 1st, 2023
$31.99
$42.49
$34.49
$45.99
*Prices shown in Canadian dollars
Get ahead of the price increases: Take advantage of the current prices and renew early, before the prices go up.
And even with the price increase, better pricing is available to those customers who manage more than 25 domains — simply join The Domain Club at WHC. It's our way of providing giving back to our most loyal clients.
---
---
Web Hosting Canada
manages fast and reliable online infrastructure with 24/7 support.
Learn more about WHC
Also on the WHC Blog

Improve your online presence with AI
Artificial intelligence is not just another fad. It's a powerful tool that can greatly contribute to the growth of your business. In what ways? In terms of online presence, for starters. Getting AI to work for your...
Read full article

How to write a business plan, step-by-step
Got a new business idea? Great! But how to get started? The first step is to draw up a business plan. This blog post will show you how to accomplish the following: Clarify each facet of your business: its mission,...
Read full article
1
How can we help?
How can we help?
Our experts are available 24/7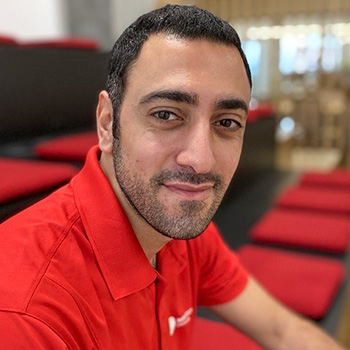 Chat Now
Questions?
Our friendly customer service team is available right now.
Start Live Chat
LIVE CHAT »