How to write a business plan, step-by-step
Got a new business idea? Great! But how to get started?
The first step is to draw up a business plan. This blog post will show you how to accomplish the following:
Clarify each facet of your business: its mission, pricing, target audience, etc.
Access financing from financial institutions
Make financial forecasts and business decisions
Whether you're setting up a cookie factory or a laying hen farm, your business plan will be extremely useful, right from the start.
But how to write up a business plan? Let's take it step by step.
1. Executive summary
This section should appear first in your business plan. It will also probably be the last one you write, after you've written all the other sections. It's basically a summary of the plan. Some investors will only read this section, as well as your financial plan. The summary must therefore be concise, but should still mount a convincing sales pitch. Otherwise, you're the one paying the price.
This summary should provide an overview of your company, of its vision and mission, of the products and services you offer, and a brief sales forecast.
2. Business description
The title kind of speaks for itself. This first official part of the business plan calls for a detailed description of your project. Discuss your mission, your business vision. Lay out the legal structure, your short-, medium- and long-term objectives. Also present the organizational structure, especially if you have several shareholders.
3. Market analysis
Market analysis is essential for understanding your target audience and competitors, as well as market trends.
Business sector
Start by conducting an in-depth study of your industry. Note industry trends and present interesting statistics. Don't just rely on statistics that are in your favor, but instead propose solutions to counter unfavorable statistics in your sector.
Competitors
An important step in any business plan is the competitive analysis. Select your four main competitors and produce a detailed competitive analysis. Compare your products or services, your customer base, your relative strengths and weaknesses, and so on. Try to position yourself by highlighting your company's competitive advantage(s).
Target audience
The first step in analyzing your target audience is determining your market segments. At this stage, it's not necessary to draw up a buyer persona, but if it helps you better visualize your clientele, you can do so.
Buyer persona: a fictitious, detailed representation of an ideal customer, including geographical location, buying behavior, needs, motivations, objectives, buying objections, interests, etc. It's a marketing tool widely used to illustrate a market segment.
What do you need to know about your target customers?
Profile (corporate or individual)
Geographical area
Age
Characteristics
Needs
Purchasing process and criteria
If your customer is a business, its sector of activity and annual sales figures
4. Sales and marketing
Description of products and services offered
What do you offer your customers? Toothbrushes? Massage therapy? Online courses? Describe the specific features of each product or service, and how each one meets market needs.
It's also a good time to develop your pricing strategy. How much is each product selling for? How did you arrive at this figure?
Marketing strategies
Now that you have your offer ready, you need to know how to market and sell it. At this stage of the plan, you'll need to be convincing in your promotional strategies. Investors will want to know that you're consistent and have a plan for reaching your target customers. And even if you don't need investors, this step will help you make the best decisions for the future.
We suggest that you draw up a marketing plan using an Excel spreadsheet, for example. This plan will outline your marketing activities and a specific monthly budget for each. This will give you a good idea of your marketing budget and the % of sales that will be allocated to marketing.
This is also a good time to talk about your strategic partnerships. These can be compelling, especially if they're relevant to your goals and your industry. For example, do you already have a partnership with a service provider or a boutique ready to sell your product? Make a list of the companies you may already be working with.
5. Organizational structure
This is a fancy term for your company's layout. Even if it's not all set in stone, describe the following as best you can:
Each team member's roles
The different operational processes
The quality approach in place
The layout plan, if you have a physical business
You can skip this step if you're only drafting the plan for yourself, and readjust it over time. Make the whole thing dynamic by inserting tables and drawn plans.
6. Development strategy
Have you thought your development plan through? How will the company grow in the medium and long-term?
Will you be targeting a new customer base?
Will you look to expand outside Canada?
Will you be developing training programs?
Will you be recruiting?
Whether you're looking to expand geographically or simply add new products or services, this development strategy will give you a vision, as well as the concrete steps needed to make it a reality.
7. Financial plan
One of the most dreaded sections of a business plan, but also one of the most important. Especially if you plan to present your plan to investors.
You'll need to highlight your financial projections over several years, along with a provisional budget.
A thorough analysis of costs and revenues will give you a clear picture of your figures.
It's also the ideal place to talk about your various sources of financing:
Personal assets
Love Money
Credit cards
Line of credit
Bank financing, etc.
Love Money: financing that comes from the entrepreneur's entourage. A friend or family member invests in the person's business because of their personal connection to it.
Of course, you'll also need to produce a projected income statement. We suggest you enlist the help of a chartered accountant or business start-up expert to help you draw up a solid financial plan.
8. Appendices and attachments
To paint an even clearer picture of your situation and to lend additional credibility to your plan, you can attach several supporting documents:
Your curriculum vitae
Your personal financial balance sheet; even if it's not stellar, transparency will be appreciated
A list of potential customers to whom you can offer your products or services
Letters of recommendation from former employers, current customers, your financial advisor, etc.
Simply ask yourself whether the attachment can provide additional information for your investors or readers of your project.
It's time to write!
At first glance, writing a business plan may seem long, arduous and tedious. It kind of is! Fortunately, you don't have to write it alone. There are companies and organizations that specialize in this type of work.
It's a big job, but so important for the future, especially if you want to obtain financing for your business.
Even without financing, we still encourage you to write it, but perhaps in a truncated, less detailed way. About ten pages will be enough if the plan is just for you. But you never know what the future holds. Why not go ahead and write the whole thing up?
The Business Canvas Model is another very good alternative. The writing is much less dense, but fits on one page, giving you the entire structure of your business at a glance.
And finally, here are some resources to help you develop and write your business plan:
---
---
Web Hosting Canada
manages fast and reliable online infrastructure with 24/7 support.
Learn more about WHC
Also on the WHC Blog

Domain price increases
No one likes price increases. That includes us here at WHC. That's why our prices for domains are as low and competitive as possible. But this also means that when our suppliers, the registries, increase their prices...
Read full article

Important Changes to Our Ticket System
Starting July 19, the way you interact with support tickets at WHC will be streamlined to improve security and efficiency. As of that date, you will need to log in to your secure Client Area in order to create or reply to...
Read full article
1
How can we help?
How can we help?
Our experts are available 24/7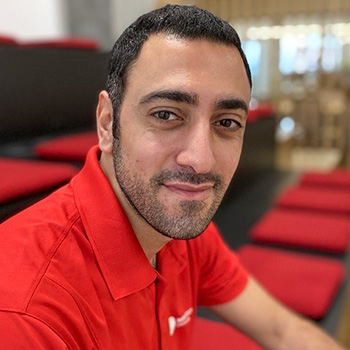 Chat Now
Questions?
Our friendly customer service team is available right now.
Start Live Chat
LIVE CHAT »