Important Changes to Our Ticket System
Starting July 19, the way you interact with support tickets at WHC will be streamlined to improve security and efficiency. As of that date, you will need to log in to your secure Client Area in order to create or reply to support tickets.
Direct emails to our support departments will no longer be supported, and emails sent to these addresses will bounce back, instructing you to log in and manage your tickets securely from the Client Area.
Rest assured that for real-time support, you can still contact us by phone or chat, and as always, our bilingual (English and French) tech support is available 24/7, ready to extend a helping hand.
Why This Change
We're making this change to ensure your support experience is as secure and efficient as possible.
By centralizing and streamlining all ticket management through the Client Area, we ensure a more secure channel for this type of communication and a safer environment for data exchange, where all data transmission is encrypted by SSL.
This will also allow our support team to address each of these tickets more promptly and efficiently.
How Will This Work
Log in your Client Area to open new support tickets, view existing ones, or communicate directly with our support team. Oh, and make sure you switch to the new version of the Client Area while you're at it.
Once logged in, you'll find all of your support tickets under the Support section in the menu on the left side of the screen. (See image below)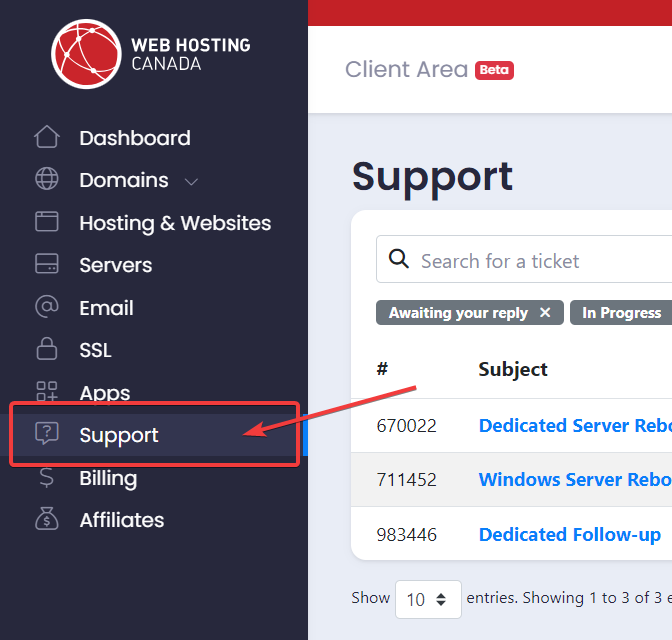 Note: You will still receive notifications by email once a ticket as been answered, updated or closed. These notification emails will have a prompt to log in to the Client Area to view the details.
The important difference is that you will NOT see any details regarding the resolution of the ticket in the email. Any details regarding your support ticket will be accessible and stored in one place – your Client Area.
Add Authorized Users to Your Account
You can easily add authorized users to your account to have them securely manage support requests for you, and add them as a email contacts to receive notifications about support replies.
We're Here for You
As we implement these changes, our dedication to your success remains stronger than ever. This change is part of our ongoing efforts to improve and provide a better support experience. One that is more secure and more efficient.
We know that changes can take some getting used to, and we appreciate your understanding and cooperation. If you have any questions about this new process, our support team is here to assist. Contact us by chat or phone, and if you decide to open a ticket after we've rolled out this change, don't forget to do it directly from the Client Area.
And, as always, thank you for being a part of the WHC community.
Warm regards,
The WHC Team
---
---
Web Hosting Canada
manages fast and reliable online infrastructure with 24/7 support.
Learn more about WHC
Also on the WHC Blog

How to write a business plan, step-by-step
Got a new business idea? Great! But how to get started? The first step is to draw up a business plan. This blog post will show you how to accomplish the following: Clarify each facet of your business: its mission,...
Read full article

Local SEO: increase visibility for your small business
According to a 2023 study by BrightLocal, 76% of people regularly read online reviews about local businesses. You're probably part of that statistic. Who has never done a Google search to read reviews before visiting...
Read full article
1
How can we help?
How can we help?
Our experts are available 24/7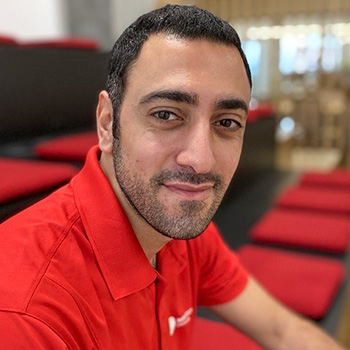 Chat Now
Questions?
Our friendly customer service team is available right now.
Start Live Chat
LIVE CHAT »