Local SEO: increase visibility for your small business
According to a 2023 study by BrightLocal, 76% of people regularly read online reviews about local businesses. You're probably part of that statistic. Who has never done a Google search to read reviews before visiting a new restaurant? Well, if we exclude the silent generation or some baby boomers...
There are many benefits to incorporating local SEO into a digital strategy, especially for businesses that have a physical location or operate in a specific area. Think restaurants, stores, or medical clinics.
What's local SEO?
Local SEO is a natural referencing technique that optimizes the visibility of a company, or its website, on local search results relevant to a specific geographical area.
For example, when you search for a type of business on Google, many business profiles will appear. You will see all the businesses of the same type in a given area. If you are looking for a hair salon, Google will provide you with hair salons close to your location.
The main objective of local SEO for small businesses is to rank high in the results in order to increase traffic to your website or business, and ultimately increase your sales.
Let's look at the advantages of having good local referencing.
Greater visibility in local search results
Most importantly, when users search for businesses in their area, local SEO will allow yours to pop up higher in the search results. You being referenced higher will increase the likelihood of new customers discovering your business and trying out your services or products.
For example, if you have a Google Business profile (formerly Google My Business), it will automatically appear when a user punches in the right keywords related to your business sector and your geographical area.
This is a great tool for tourists looking for new places!
A more targeted audience
By targeting specific keywords related to your business, you will be able to reach a specific audience.
Local SEO not only allows you to reach more people, but also ensures that the customers who find you are part of your target audience. Why? Because people will search for terms specifically related to your industry and the geographic area where you are located.
Costumers who discover your profile are likely to be interested in your product or service, since your offer will correspond directly to what they are looking for.
An enhanced user experience
From here on out, your future client no longer needs to call to find out about your opening hours! In addition, you avoid spending a lot of time on the phone repeating the same information.
Indeed, with the local listing form, you can provide your customers with crucial, detailed information about your company:
Phone number
Address
Opening hours
Holiday closures, etc.
It is even possible to create content directly on your Google listing so that the user has access to the latest updates regarding your business.
Low cost
One of the advantages of local SEO is the ROI associated with it.
ROI = return on investment. It is a financial ratio allowing to determine the profit obtained in relation to an expense made at the outset.
In fact, deploying a local SEO strategy costs far less than other strategies, such as traditional advertising, for example. The strategy is rather easy to implement, requiring little effort and financial commitment.
Stand out from the competition
Remember: on the web, even small players can win big! Especially when they are well referenced. Though you are competing with bigger companies than yours, thanks to local SEO, you can appear alongside your most intimidating competitors.
You also outperform all the companies that are not listed and, therefore, cannot be found – yep, still plenty of those in 2023!
Whether you are a small or large business, a well-crafted Google listing with many reviews is attractive to consumers.
Boost your credibility
This is hardly a secret: not only does organic referencing endure, but it can also look more credible than paid referencing. Indeed, a company that appears in the first search results is regarded as more trustworthy since its position is linked to the quality of its content. A sponsored website is sometimes perceived less favorably because users know that the company has paid for its top ranking.
Also, if your company has many positive reviews, your potential customers will more likely do business with you.
Even if you don't have a physical location, some of your future prospects will also be comforted by the fact that you are well referenced.
Drive traffic to your website
Obviously, local referencing will allow you to increase the number of visitors on your website. They will be interested in your business, since they will have taken the necessary steps to search for you using specific keywords.
When a user views your Google listing, they can immediately go to your website to learn about your business and its products or services.
How to optimize your local SEO?
Now that you know the benefits, it's time to take action. To maximize your local SEO, there are several effective strategies:
Create and optimize your Google Business profile
Ask your satisfied customers to write reviews on sites like Google, Yelp or TripAdvisor
Make sure to respond to every review, even the negative ones
Optimize your website by using relevant keywords and leveraging your geographic location
Use RankingCoach to maximize your ranking. This tool allows you to create profiles in many directories, and is a quick and easy way to attract customers to your website.
This marketing effort, when combined with other communication tools, can attract many new customers. What are you waiting for to get started?
---
---
Web Hosting Canada
manages fast and reliable online infrastructure with 24/7 support.
Learn more about WHC
Also on the WHC Blog

Important Changes to Our Ticket System
Starting July 19, the way you interact with support tickets at WHC will be streamlined to improve security and efficiency. As of that date, you will need to log in to your secure Client Area in order to create or reply to...
Read full article

cPanel 108 has arrived!
If you are using any of WHC's web solutions, you are probably aware that cPanel is the tool used to manage your services behind the scenes. It is the gold standard when it comes to web hosting control panels, and we always...
Read full article
1
How can we help?
How can we help?
Our experts are available 24/7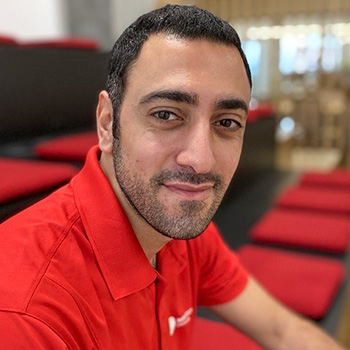 Chat Now
Questions?
Our friendly customer service team is available right now.
Start Live Chat
LIVE CHAT »