Communication tools for your digital strategy
A good digital strategy involves several communication tools — also called communications channels or means of communication. And these should not be chosen at random!
So how do you choose them? First, consider a very important element: your target audience. After that, depending on your objectives and the positioning of your competitors.
Obviously, when choosing communication tools, you need to be able to optimize and, maintain them. And, above all, keep up with the rapidly changing needs of your target audience. You will likely have to give up some of these tools and adopt others along the way. Being able to use Agile Marketing for your business will benefit you.
Agile Marketing: a marketing practice that involves analyzing results and continuously improving the ways in which you achieve your goals.
In this article, we will outline the key communication tools to integrate in your strategy.
A Website: the must-have!
Let's face it: in 2023, having a website is not a luxury nor an option. It is a must!
There are so many reasons why your business needs a website. However, whether you decide to go with a simple one-page website or an online store, the most important thing is to establish a presence online and have a dedicated space for your business.
Here are the steps to create your website:
Buy your domain name and choose your hosting plan (hopefully from us at WHC!)
Learn how to create your website or delegate this to an expert.
Improve your site's referencing: work on SEO and open a Google Business listing.
For those who are new to this, you may be wondering what essential sections you need to include in your site. At the very least, you'll need to have the following pages:
About Us: information about you and your business
Services/Products: what services or products do you offer?
Achievements: provide examples of projects you have completed for clients
Contact: a page with your contact information so that future clients can get in touch
So, ready to get started? Wordpress or Weebly are two relatively easy-to-use CMS platforms.
A Blog
There are so many benefits to having a company blog: improving your SEO, building your reputation and expertise, increasing traffic to your site, evergreen content, etc. Do you need more convincing?
Evergreen Content: content that stands the test of time and that will not become outdated or false over the years.
SEO
After creating a website and a blog, it would be wise to invest time in SEO — Search Engine Optimization. This strategy gives your website increased visibility, along with several other benefits.
How can you improve your natural referencing? First, we suggest you develop a keyword strategy, using tools such as Google Keywords or Answerthepublic, and integrate the chosen keywords into quality content.
Obviously, many other factors can have an impact on SEO. In fact, you can evaluate your site and determine your SEO rating easily with tools such as rankingCoach. You will then have a summary of key aspects to improve and their impact on your referencing.
Oh, and one last thing: please register your business on Google My Business. It's a very powerful tool that allows your business to appear quickly on Google Maps, while also allowing your clients to rate your business. Who hasn't checked Google reviews before ordering a pizza or looking for a marketing agency?
A Newsletter
We're not talking about bombarding your customers with a newsletter every day. But rather distribute a newsletter at reasonable intervals, allowing you to present news, offers, partnerships and, most importantly, the people in your company. Customers always appreciate seeing the people behind the project!
To get the most out of your newsletter, be sure to include clickable links: this will ensure direct traffic to your website or your sales page.
Of course, the question will always be: how do you actually get people to subscribe to your newsletter? You could create email magnets (or lead magnets) by offering useful content like free tools, or a useful guide in exchange for their email address. Or even integrate a checkbox when visitors are registering for an event or a membership. Use your imagination! Still, always be mindful of the Canadian Anti-Spam legislation, which requires you to have a person's consent in order to send them emails. Basically, you can't bombard folks with unsolicited newsletters if they haven't registered.
Want to start sending out newsletters now? Check out our MailerMojo marketing platform and connect directly with your potential customers. Try it out for free!
A Podcast
Aaaah, podcasts… everyone listens to them nowadays. Consequently, they've become an increasingly popular marketing strategy. A podcast is a communication tool that offers easy access: potential customers can listen to their favorite podcast while cleaning, while in traffic, on public transport, while jogging, etc. Obviously, a podcast requires some preparation, but maybe not the level of detail needed for a blog post.
Since people like to listen to other people "au naturel," a podcast's broad themes can be worked out without requiring that we write out the entire podcast script. There is room for flexibility, especially if you are a natural speaker.
Creating a podcast requires some technical knowledge of recording and good audio equipment. However, a good podcast will create a sense of attachment among listeners, and all the content created can be used in any of the other communication tools mentioned in this article.
So grab your mics: Spotify and Apple Podcasts are waiting for you!
Social Networks
Social networks are vital to any good content strategy, whether you like them or hate them.
You could focus your presence on one or several platforms, as there's plenty to choose from: Facebook, Instagram, Tik Tok, YouTube, Pinterest, Twitter, Snapchat... Every piece of content created on these platforms is called organic content, meaning it makes its way to people naturally, according to algorithms, and without you having to spend a single cent.
Obviously, it's best to choose only a few platforms to avoid spreading yourself too thin (and perhaps even burnout). The choice of platforms should not be made on a whim, either: you have to select the social networks where your target audience spends their time.
Here are some quick tips to make the most of your presence on social networks:
Optimize your platform presence: filling all sections is a must
Focus on quality, not quantity — nobody likes to be flooded with boring content
Video content is the most powerful
There's a reason it's called social networks: interacting with your community is key!
Consistency and flexibility: always create content calendars in advance, but remain flexible!
Ready to develop your strategy and create content?
Paid Ads (Boosted Referencing)
Paid communication tools like digital advertising or SEO could also be part of your overall strategy. Facebook Ads is one example of digital advertising. You can simply boost a publication or create an original advertising campaign. Google Ads, on the other hand, are an example of paid referencing. Surely you've spotted those top Google results (with the "Sponsored" label)? That could be your site up there.
What these examples have in common is that you'll have to dig out your wallet to post your ads. Of course, there's no doubt about it: right now, platforms are pushing advertising content more than organic content. This is the way they pocket some money.
Before diving into paid ads, make sure to establish a budget and perhaps consider hiring a specialized agency.
Which should you choose?
As we have just seen, you can use many communication channels. Of course, the point is not to start using them all at the once.
Before choosing where to put your efforts, make sure you have the skills for the tool you choose to undertake - or the financial resources to delegate its implementation.
Obviously, we strongly encourage you to reuse content and adapt it to other tools. And don't forget to remain flexible: if one method doesn't quite jive with your target audience, don't hesitate to implement another. Test things out!
---
---
Web Hosting Canada
manages fast and reliable online infrastructure with 24/7 support.
Learn more about WHC
Also on the WHC Blog

Monitor your web performance with PHP X-Ray
Are you looking for a way to speed up your website and boost its performance? Introducing PHP X-ray! A new performance monitoring tool you can use to identify issues and improve the performance of your website. We...
Read full article

Introducing SiteMojo
Are you looking for a way to quickly create a beautiful, fully functional website without hiring an expensive website designer? Introducing… SiteMojo! Ultra easy to use, SiteMojo is our new featured-packed...
Read full article
1
How can we help?
How can we help?
Our experts are available 24/7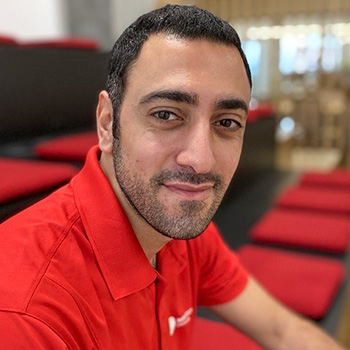 Chat Now
Questions?
Our friendly customer service team is available right now.
Start Live Chat
LIVE CHAT »