Introducing SiteMojo
Are you looking for a way to quickly create a beautiful, fully functional website without hiring an expensive website designer?
Ultra easy to use, SiteMojo is our new featured-packed website builder, perfect for Canadian businesses looking to have an effective online presence.
Featuring an intuitive drag-and-drop interface, hundreds of mobile-responsive templates, and a multi-language functionality, it supports e-commerce websites and even has a site import feature. SiteMojo is a powerful solution to get you going online!
Want even better news?
SiteMojo is included for FREE with all of our web hosting plans.
Build your website with SiteMojo
No coding skills? No worries! Build a completely custom website from the ground up without needing any web development skills.
Let's take a look at a few ways SiteMojo makes your life easy…
Modern (and stylish) templates
Get started by choosing from 100s of pre-built templates for just about every kind of website imaginable. However, if you fancy design, you can start with a blank template and have greater control over the look and feel of your webpage.
Each template is completely responsive, which means your website will work flawlessly on all devices (mobile, tablets, etc) right away!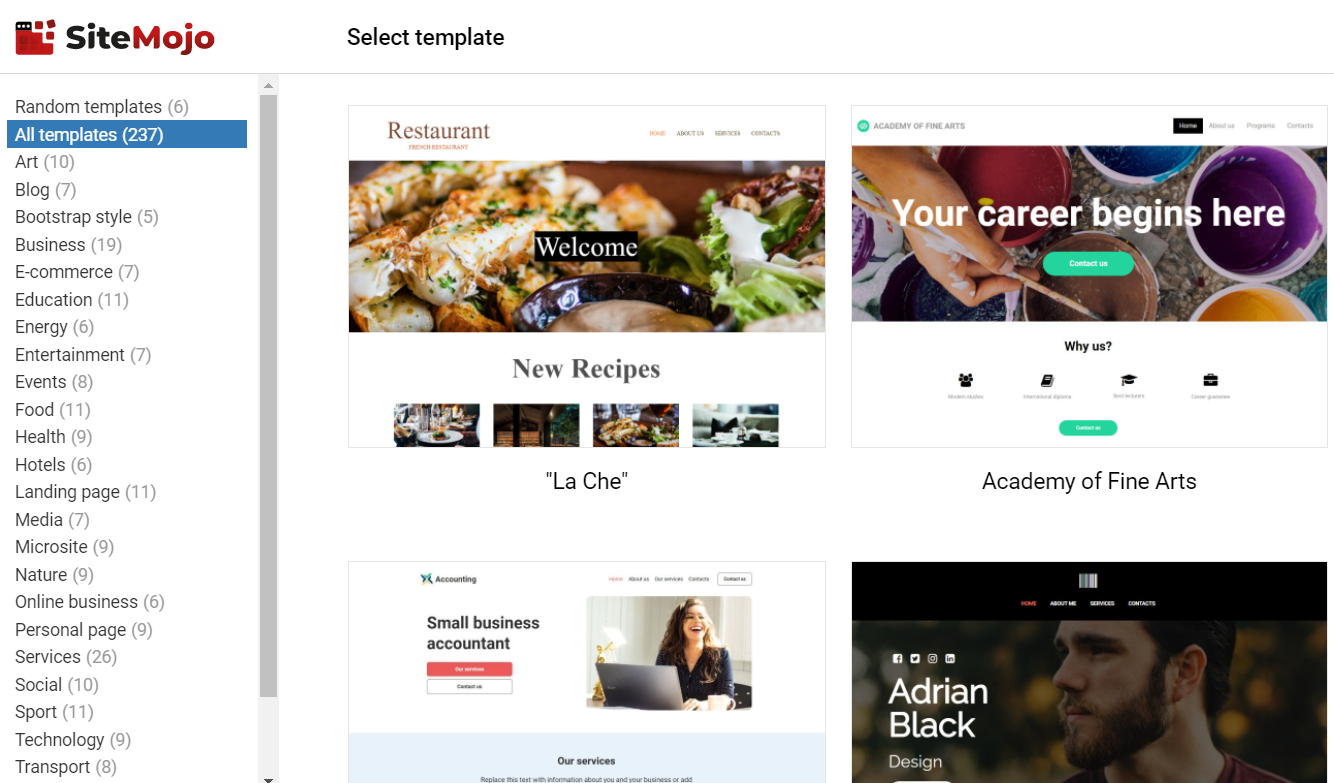 Drag-and-drop interface
Editing your website couldn't be simpler! Once you have selected your template, you can make it your own using an intuitive drag-and-drop interface.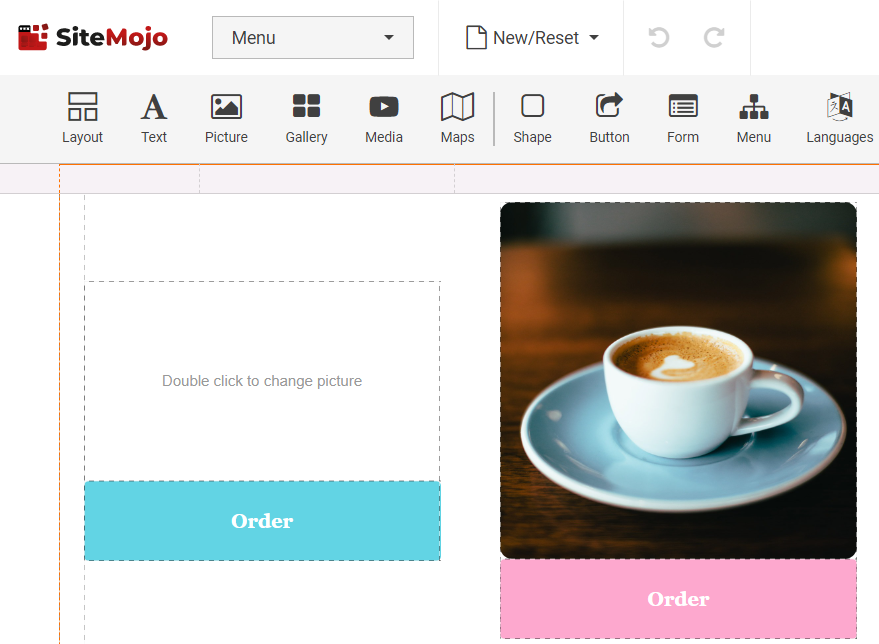 Use the editor to customize the content of your page and preview the results instantly! Change your text, colour schemes, images, and add new elements via the drag-and-drop menu.
There are a ton of elements available, such as picture galleries, video (from YouTube, Vimeo, etc), Google maps, custom buttons, contact forms, blogs, embedded social icons, 'like' and 'share' buttons, as well as advanced options such as sale countdown timers, chat widgets and much more!
Multi-language options
Will you want your website available in multiple languages? If you're in Canada, probably. And it's easy peasy with SiteMojo!
SiteMojo lets you easily add a language option to your website, with support for over 50 different languages. It's perfect for offering multilingual content and for engaging an international audience.
Powerful site import feature
If you have an existing website, you can import it into the SiteMojo editor using the site import option. All you need to do is add your URL (e.g. www.mywebsite.com), and the import will take care of the rest! This feature is designed to allow you to import your existing website regardless of the platform (e.g. WordPress, Weebly, Wix etc) being used.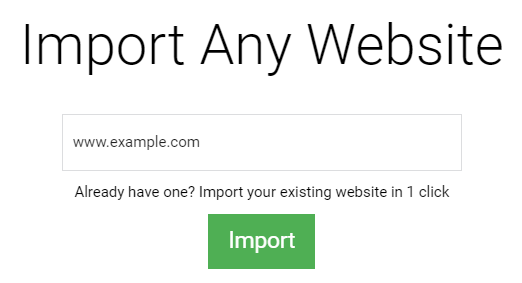 Once your website has been imported into the editor, you can perform edits and make any changes you like!
How do I access SiteMojo?
The SiteMojo interface can be accessed either from your Client Area or cPanel. To see how to do this in more detail, check out our How to access and use SiteMojo help article.
It's time to get building!
SiteMojo gives everyone the ability to quickly build modern, effective websites that can help establish a strong web presence and grow businesses. It also saves a lot of time (and $$$) with hundreds of templates available to get things started.
Ready to try SiteMojo? Choose your web hosting plan and start today. Already have a web hosting plan with us? Look for the SiteMojo icon in your web hosting control panel.
As always, if you have any questions, don't hesitate to reach out to our support team!
---
---
Web Hosting Canada
manages fast and reliable online infrastructure with 24/7 support.
Learn more about WHC
Also on the WHC Blog

Communication tools for your digital strategy
A good digital strategy involves several communication tools — also called communications channels or means of communication. And these should not be chosen at random! So how do you choose them? First, consider a very...
Read full article

Show the World your Website is Eco-Friendly with a Green Badge
With more than 400 million active websites worldwide, data centers already generate more carbon emissions than the entire airline industry. Not to mention this footprint could grow to more than one-fifth of total global energy...
Read full article
1
How can we help?
How can we help?
Our experts are available 24/7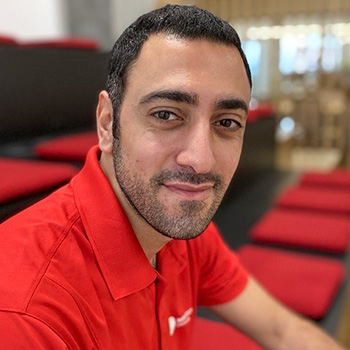 Chat Now
Questions?
Our friendly customer service team is available right now.
Start Live Chat
LIVE CHAT »