Show the World your Website is Eco-Friendly with a Green Badge
With more than 400 million active websites worldwide, data centers already generate more carbon emissions than the entire airline industry. Not to mention this footprint could grow to more than one-fifth of total global energy use by 2030, according to some estimates. Fortunately, if you host a website on WHC's Green Web Hosting platform, your websites are powered by 100% renewable energy and are helping reduce your organization's overall carbon footprint.
Now you can proudly get the word out with your very own Green Hosting Badge.
What's a Green Hosting Badge?
Web Hosting Canada's Green Hosting Badge is a visual site seal that you can display on your own website to show your visitors that it's powered by renewable energy. It's free to use and available in multiple formats and styles for any website that's actively using WHC's Green Web Hosting platform.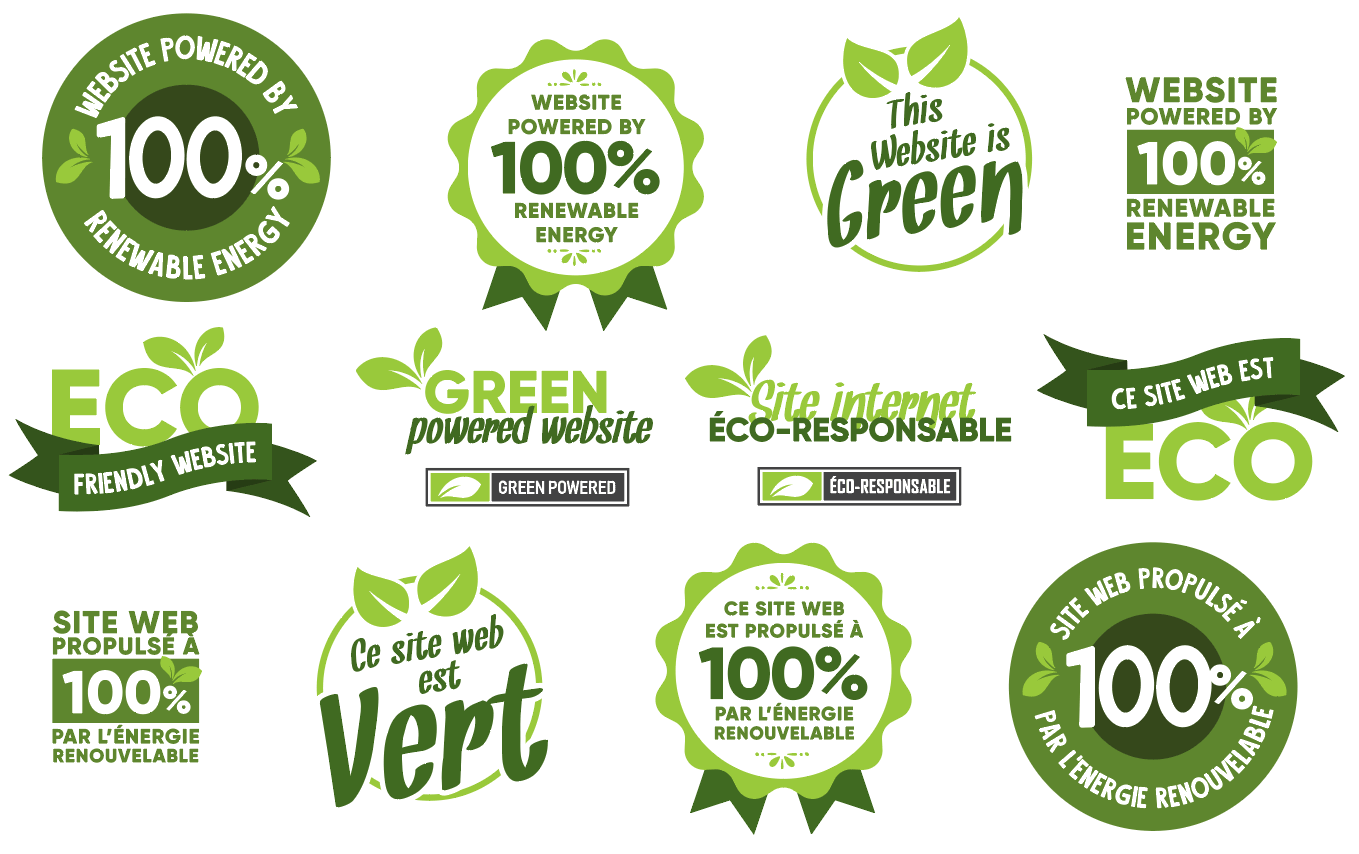 When visitors click on the badge, they'll see additional information that helps them understand how your website is making a difference.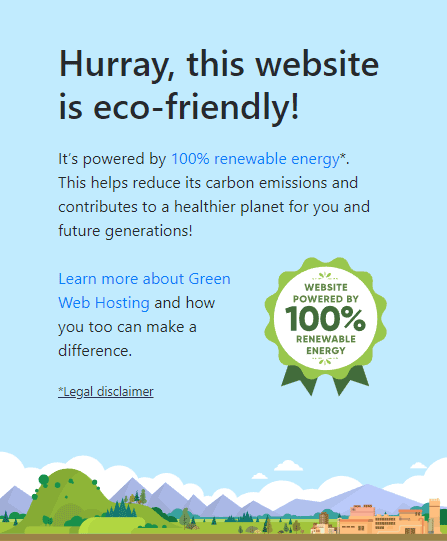 The badge looks great in a website's navigation bar, footer, sidebar, or header.
Why should I add a Green Hosting Badge to my Website?
Differentiate yourself from the competition

The average visitor spends about 10 to 20 seconds on a web page, leaving little time to make a lasting impression. Our green badges quickly and visually presents your business as ecologically responsible, often setting you apart from your competitors by adding heart and soul to your business proposition.

Being Green is Smart Business

Canadians (and Earth inhabitants in general!) care about the environment and can adapt their spending habits based on a vendor's environmental impact. As such, showing your green side can help increase trust, sales, as well as secure return business.

Help Increase Awareness for Greener Business Practices

Unfortunately, website visitors may not be aware of the real environmental impact a virtual web presence can have on our planet. By adding the badge to your site you help get the word out. The badge also describes how your website is green, and how they can make a difference too.
How do I get the Green Hosting Badge?
If you have a website hosted on WHC's green hosting platform, then you'll be able to find the badges within your Green Badges section of your WHC Client Area.
Simply choose the badge you'd like to use and copy its HTML code into your site, at the location where you'd like you badge shown. Need some help doing so?
You can find the instructions on how to add your green hosting badge here, or you can simply reach out to our friendly customer service team and we'll gladly help you out!
Happy Hosting,


---
---
Web Hosting Canada
manages fast and reliable online infrastructure with 24/7 support.
Learn more about WHC
Also on the WHC Blog

Introducing SiteMojo
Are you looking for a way to quickly create a beautiful, fully functional website without hiring an expensive website designer? Introducing… SiteMojo! Ultra easy to use, SiteMojo is our new featured-packed...
Read full article

WordPress 6.2 "Dolphy" is here
The latest version of WordPress is here! WordPress 6.2 "Dolphy" is named after the influential jazz multi-instrumentalist — Eric Allan Dolphy Jr. Eric is well-known for pushing improvisational boundaries...
Read full article
1
How can we help?
How can we help?
Our experts are available 24/7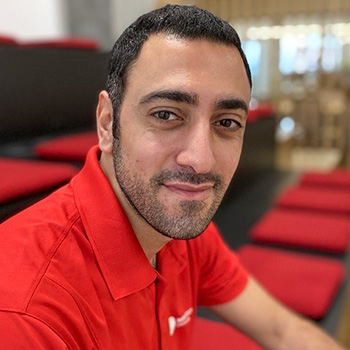 Chat Now
Questions?
Our friendly customer service team is available right now.
Start Live Chat
LIVE CHAT »