9 business ideas for 2023
It's a fact that more and more Canadians are getting a side job to earn extra income. And because everyone is good at something, many decide to follow their passion and start their own business or online project.
And you, what's your passion? Is it cooking or baking, or perhaps you're more into arts and crafts? Our next question is:
Did you ever consider making it a business?
How easy is it?
Truth be told… starting a business, no matter how small, takes a lot of effort!
This being said, starting an online business has never been easier with the plethora of resources available on the net. Whatever skill you're missing, you can easily find plenty of videos, articles, or tutorials to walk you through pretty much anything. And on top of doing something you enjoy, your project could become your full-time job if it takes off.
Sounds interesting?
The first step is to find the Idea (with a capital I). You'll then have to devote time and a good dose of patience and perseverance to your project.
Consider
securing your domain name
from the get-go before someone else does (like one of your competitors). These few dollars a year can save you a lot of trouble.
Think about it: your dream could very well become your reality. Intrigued? Not sure where to start?
Here are 9 ideas to inspire you.
1. Caterer or Chef-at-home
If you're passionate about cooking, baking or you make the best poutine in town - creating a catering or chef service could be for you.
After almost three years of postponed events, this sector is booming... and in dire need of resources and humanpower! For example, many couples had to push their wedding to 2023-2024, and you can bet they all want a good caterer for their big day. It's the perfect time to make a name for yourself. Add corporate seminars, office parties, thematic parties, big family reunions, etc. This type of service is year-round.
Catering is also one of the least expensive activities to set up because we all have a kitchen! Yes, you may need a larger refrigerator, prep tables, dishes, a slow cooker, extra utensils, etc. However, you probably already have the basics and can easily get the rest, whether on special or second-hand.
The challenging part will be to get the word out, and the best way to do it is by making sure you distinguish yourself from the competition and choose a niche or specialty. Do you want to specialize in sweet or savory? Cupcakes or cheesecakes - or both?
Then, you'll need to brainstorm and decide on a business or brand name. It should be unique and easy to remember. And don't forget to check for trademarks and search online if the name or brand already exists. If all looks good on that side, create all your social media profiles to secure your social handles and domain name.
Start with word-of-mouth, talk to your entourage, and collect reviews on social media to build your credibility.
When you're ready, you can create a simple website (easy to do with Weebly) to book clients and showcase your work. Too early for a website? You can start by promoting your business on social media. Think Instagram, Pinterest or TikTok to promote your culinary creations, attract clients and interact with them.
Chop-Chop… There's a lot of work to do!
2. Pet sitter
You love animals, and getting paid to spend time with them sounds like a dream? Well, it's possible. And a great way to make money while spending time with new fur-iends!
Plus, it's easy to keep your options open: offer to keep pets in your home, visit them in theirs, keep them long-term or just for a few hours. Or simply take them on walks.
More than 8 million cats and almost as many dogs lived in Canadian homes in 2020. Many people adopted a pet during the pandemic thanks to work-from-home. And now these new pet owners are returning to the office. And yes… People are finally traveling again! So there's a pet-related business opportunity here not to be missed!
Moreover, the start-up costs for this type of business are typically very low, depending on what exactly you want to do. Pet-sitting will mostly require your time. Beyond that, the most important cost will probably be related to transportation, especially if you visit your clients. You may also consider getting certifications in animal care. If you already have them, even better.
As a first step, you can start building your reputation through word-of-mouth to create a client network. Many platforms, such as Pawshake or Rover, are dedicated to connecting pet owners with people willing to care for them. These platforms bring together many potential clients.
As your business grows however, you'll benefit from creating your own website with WordPress or an easier platform like Weebly. Even if it's not time for a website yet, make sure to secure a domain name for your pet sitter brand.
The best practice to secure your online brand is to register both .CA and .COM if available. However, there are
several other domain extensions
to choose from, depending on your niche.
3. Event planner
By 2028, the event industry is projected to be worth an estimated $1.5 Billion worldwide. With people wanting to celebrate and make up for lost time, now's the perfect time to get started!
An event planner thinks of everything and takes care of the smallest details to satisfy their clients' requirements. Usually, they organize large-scale events such as weddings, conventions or festivals. Yet increasingly, people are turning to planners to organize unique and successful birthday parties, baby showers, etc.
This job would be perfect if you have great interpersonal and organizational skills. Having a good network of exclusive contacts can't hurt, either.
An event planner is often responsible for booking highly coveted venues on specific dates, arranging guest transportation, finalizing the menu and the proceedings, and other aspects of an event.
When you first start your business, you'll likely start with small, local events. You can even volunteer your services to charities. This will allow you to gain experience - build your reputation and clientele - before leaping to larger events.
A little social networking will be necessary to get in touch with potential customers, vendors and other professionals in the industry. It's a safe bet that satisfied customers will recommend you to their friends and family.
You will likely need the following:
A good computer and cell phone to manage your communications and planning.
Event management software to help you organize the event's details, such as guest list, schedules, agenda, menus, etc.
A presence on social media (think Instagram, Tik Tok, Pinterest) as your future customers will be impacted by what they see.
A way to collect testimonials or positive reviews from your customers on your social networks. Often, just asking is enough.
A simple website (easy to create with Weebly) to showcase your past events/services, establish credibility and build trust.
4. Personal trainer
The demand for personal trainers is growing in Canada. The fitness market has reached $4.7 billion in 2022. Not to mention that the beginning of the year is synonymous with new resolutions, often health or wellness related.
Being a sports coach can be a great side gig, especially if you are an expert in the field and passionate about helping others achieve their health and fitness goals. Not only would it be a fulfilling and rewarding activity, but it would also provide you with flexible hours and a good source of income.
This activity is relatively easy to set up, especially if you have lots of experience. However, you must ensure that you have the necessary certifications to meet your province's requirements.
If all these conditions are met, you just have to start. To distinguish yourself from the competition, we suggest that you rely on social networks, secure a unique domain name and, eventually, create a website. This could even take the form of a blog, initially. There you can share information about your background, education, and experience, in addition to hosting health and fitness tips, workout programs, and your favourite healthy recipes.
5. Affiliate marketer
In recent years, affiliate marketing has become an effective way to earn a second income, and it'll likely stay that way in 2023. It involves receiving a commission for every visit, sign-up or sale you generate for another business.
One of the main advantages of affiliate marketing is that it is relatively easy to start up. Unlike other businesses that may require a large initial investment or specialized skills, affiliate marketing only requires a website or social media presence and the ability to promote products effectively. But no need to panic here; most companies offer extensive training and support to help affiliates succeed.
In addition to being highly flexible, affiliate marketing can also generate large dollar amounts, although these will vary depending on the type of product you promote and your involvement.
The hardest part is probably the constant promotion of a company's products so that the commissions kick in. It can be time and effort-consuming. However, for those willing to put in the work, affiliate marketing can be a great way to earn a side income in 2023.
Did you know? WHC has an affiliate program that allows you to receive up to C$300 for each client you refer to us. This can mean thousands of dollars in commissions per month for our most active affiliates! It's worth considering...
6. Photographer
Photography is a creative industry that requires a lot of patience and dedication. But it also has a bright future. Indeed, content is the most important commodity these days, and there are many opportunities to be creative.
For example, you might offer your photography services to local magazines and newspapers. Contact them to inquire about freelance opportunities; you could cover local events and take photos for articles and features.
Selling your pictures online is also an option. This can be done through image banks such as Shutterstock or iStock, and then, on your own website.
Photography is a very accessible activity you can do from anywhere. It doesn't require much investment, especially since the latest smartphones now have quality cameras. Your phone might be enough to start your business! Later on, you can invest in a high-end professional camera with different lenses, or accessories, such as a tripod or lights.
To be successful in this business, you'll need an active social media presence and a website that can host large files. Social networks like Facebook and Instagram will quickly connect you with potential clients, while your website will showcase your work and services and allow you to sell your photos. Don't forget to choose a domain name early on in the process.
7. Online educator
Selling training or online courses is a great side business for someone who has extensive knowledge in a specific area and wants to share it with others.
This market was worth $250 Billion worldwide in 2022, according to Statista, And it's growing as more traditional learning methods are falling behind. People prefer to learn online, on their own time, and at their own pace.
So if you have a passion for teaching and are willing to put in the time and effort, it could be very rewarding!
First off, it's quite easy to get started. All you need is a laptop, a webcam and a good microphone. You can even start with your phone, plain and simple.
Various platforms exist for this type of business, but we ultimately recommend creating your website with web hosting that supports e-learning platforms like Moodle. Your website will allow you to customize and describe course content in detail, including topics covered and course length. You can provide any other information that will help potential customers decide if they want to enroll, such as testimonials from past students or information about how long they can access the training materials after purchase.
8. Artisan
As people are increasingly turning to local artisans, if you have a crafting talent or, say, a gift for sewing, why not turn your passion into profit by selling your products online?
Selling handmade or 'homemade' products requires little start-up capital. However, this can be more difficult to set up than other businesses, as you will need to create the product, find a market, and manage to sell it. Still, many people have had great success with this type of side business. It's worth a try if you think you have a product that appeals to many people.
First, choose the type of product you want to sell. Start with something easy to sell online and, most importantly, easy to ship. It could be soap, bath or beauty products, candles, jewelry, paintings, knitted toques or custom clothing. You can add new products and complete your line as your business grows.
Most crafters start on sites like ETSY. It's a good first solution, but be aware that such platforms come with significant fees and give you little control over your content.
The most advantageous way to sell products online is to create your own website. Everyone can create one nowadays with the help of platforms like Weebly. A website will allow you to design an online storefront to showcase your products, manage and fulfill orders and payments. A strong presence on social networks like Pinterest, Instagram, Tik Tok is also essential.
9. Home services
If you have time, offering in-home services can be a great way to earn extra income while helping others.
For example, you can offer companionship, cleaning, gardening or landscaping, repairs or moving services. It's important to offer services based on your skills and passions to provide quality to your clients.
This can be a very lucrative market as some people just don't have the time or capacity to do it themselves. In fact, 31% of Canadians surveyed say they're overworked.
The cost to start depends on the services you'll provide. At a minimum, you will need specialized tools and equipment based on the services offered and probably a laptop or at least a smartphone.
You'll also need a strong social media presence to get your name out there, collect reviews and spread the word. Plus, if things take off, creating a website is the best way to build trust, automate your bookings and showcase your services.
Consider
choosing a domain name
that contains the name of your city or neighborhood, to improve your local SEO.
Here you go
We stopped at 9, but there's a lot more to choose from. Becoming a virtual assistant, local tour guide, tutor, blogger, translator, content creator - or even choosing to start with dropshipping - can be just as profitable.
So, whether you have a passion for wellness, for sharing your knowledge or selling online… one thing is sure: the perfect time to turn your idea into reality is now.
Start today, even if it means starting small!
So, go ahead… pick a domain name today, put your business plan on paper, create your website, or start with an Instagram or Facebook page and create content to put your name and your services out there.
And don't forget that our team is always here to answer your questions, and scroll down for other resources at your disposal.
---
---
Web Hosting Canada
manages fast and reliable online infrastructure with 24/7 support.
Learn more about WHC
Also on the WHC Blog

The Domain Club at WHC
This new year's off to a great start for domainers and domain enthusiasts. Always with the goal of continuously improving the overall domain experience at WHC... We just launched The Domain Club! That's right!...
Read full article

cPanel 106 is here!
If you use any of WHC's web solutions, you'll likely know that cPanel is the "backstage" tool that allows you to manage your services. It is the benchmark of web hosting control panels, and as such,...
Read full article
1
How can we help?
How can we help?
Our experts are available 24/7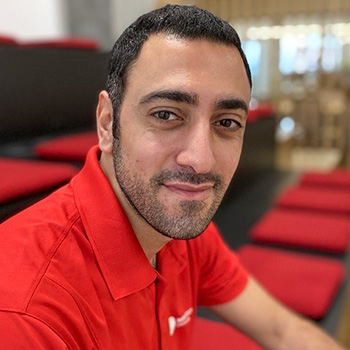 Chat Now
Questions?
Our friendly customer service team is available right now.
Start Live Chat
LIVE CHAT »