9 new domains to know about
If you spent any time online recently, you've probably noticed an increasing number of new domain extensions. .IO? .XYZ? .CO? What are they? What do they even mean?
Times are changing when it comes to choosing a domain name. There's no denying it! Even though, the .CA extension usually remains the best option for anyone in Canada… People are more and more open to the idea of moving away from traditional extensions, like .COM.
Do we really need more domains?
Think about it. If you have a coffee-specific business and a .COFFEE domain exists, you'd at least consider it, right? Right. But that's not the only reason why new domains could be interesting…
Domains have been registered and used for decades. Every year, millions of domain names are created, registered, and sometimes deleted. (Often to be backordered or registered again!)
This creates a shortage of great domain names. ICANN realized the supply-and-demand issue and has been adding or allowing new extensions (TLDs). Some of these new domains offer internet users more efficient or creative ways to generate a valuable domain for any business or any website. Not sure what TLD or ICANN stands for? We got the lingo right here:
ICANN
: Internet Corporation for Assigned Names and Numbers is a not-for-profit organization that oversees the
Domain Name System
and coordinates the efforts to make domain names — and to a greater extent, the internet — work.
TLD for Top-Level-Domains: A domain extension, which is the last part of a domain name or a URL. (After the last dot!)
gTLD for generic Top-Level-Domains: The g stands for Generic here. But 'good' generic as it's broad and generic enough to have many meanings and purposes. Think .com, .net, .org .co
nTLD for new Top-Level-Domains: A 'new TLD' is a top-level domain, that has been approved by ICANN, in order to create an alternative to .com, .net and other preexisting extensions.
Which are the new domains?
So, times are changing, yes. However, one thing's for sure: domain names are here to stay. They'll continue to play an important part online in the near and distant future.
This is why WHC is investing in its domain offer now more than ever. Because we truly believe in domains! We even launched domain backordering and domain names at WHC keep getting many new useful features at no extra cost.
So yes, the more you know about domains, the more knowledgeable (and probably successful!) you'll be online. Knowledge is power!
Here are 9 new extensions (and 2 seniors!) our team is keeping an eagle eye on. Scroll down to learn more!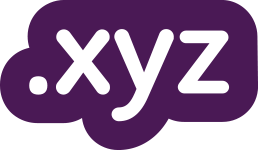 1. Catchy. Memorable. Bold.
Released to the public in 2014, .XYZ is the most used new domain in the world today. The story has it that this extension rose to fame the exact moment Alphabet (Google's parent company) decided to use abc.xyz as their online address.
Today, .XYZ has been widely adopted by the Blockchain and Crypto community and Web3 enthusiasts (think Metaverse). And if you're at all curious about crypto, chances are you've already seen .xyz as many crypto and blockchain websites use it.
It's also easier to send and receive digital coins when you pair your wallet with your .XYZ domain. But it doesn't stop there. .XYZ can benefit many sectors.
"It's for every website everywhere!" according to Daniel Negari, CEO and founder of .XYZ.
But one thing is for sure, choosing .XYZ for your online project showcases a certain commitment to the latest technology and can help connect with a growing online audience. It's also one of the least expensive nTLDs to register AND renew!

2. Attract a crowd… of hockey fans!
If a website's all about hockey, the best alternative to .CA or .COM here in Canada may just be… well .HOCKEY.
Think about it: it displays exactly what the website's all about directly in the domain name and it's the best keyword!. Talk about a great first impression! (Psst… You should always give a puck or two about your first impression.)
The .HOCKEY extension is often chosen by sports bloggers, leagues, teams, associations, e-commerce, memorabilia or just top fans looking to turn their passion into an online project.
Yet, if one considers .hockey, one should know that it's on the pricier side. Guess there's a price to pay to connect and resonate with the millions of hockey fans online, eh?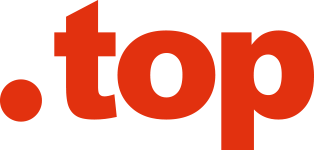 3. Aim for the .TOP
Short, punchy and memorable, .TOP just sounds good and professional. It gives instant positive vibes. It's a first impression that creates trust.
Plus, there are still some excellent keyword-based domain names available with .TOP but watch out, they're going like hotcakes.
It should be .top of mind for any online project that aims for the top, of course. Also for online directories, review sites, local tourism agencies or bloggers (top places to visit in Montreal), etc.
.TOP works in most languages if you're targeting a global market, and it's relatively inexpensive to register and renew. It's also easy to type, with the letters all accessible with one hand in a quick right-hand motion. T-O-P-ENTER. And yes, nowadays, it can make a difference in UX.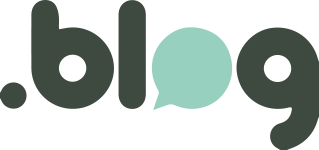 4. Build awareness
Easy to search, share and remember. This extension helps spread the word as people know exactly what to expect when they land on a .blog domain. It makes for a smooth first impression and a pleasant user experience. Great keyword too! This catchy TLD's got it all.
Although blogs began as simple online diaries, they now represent a huge online sector today with hundreds of millions of blogs worldwide and millions of new posts every day. If you have something to say, say it in a .BLOG!
There's no specific 'user' who goes for .BLOG when choosing a domain name, but rather a specific use: BLOGGING! For example:
A person will usually go with .BLOG to create a space to share their thoughts, opinions and interests on a wide range of topics.
A business will typically choose .BLOG to build trust, attract customers, or help them in their customer journey.
A brand can use .BLOG for brand awareness or to show a more human side with behind the scenes, brand story, marketing, etc.

5. For passionate people!
.ROCKS makes anyone stand out from the crowd. Whether it's to promote a person, a band, a brand, an event or products: .ROCKS will tell the world it rocks!
This extension instantly shows passion and creates enthusiasm about whatever .rocks a website!
yourname.rocks
yourstuff.rocks
yourband.rocks
yourhobby.rocks
martinionthe.rocks
climbing.rocks
.ROCKS gives instant punch and personality to any domain name. It creates a sense of curiosity and urgency to click to check out if that stuff really rocks.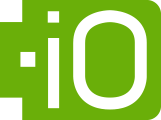 6. Get your geek on
It's memorable, short and catchy. And sooo easy to type. *checks keyboard
See? They're right next to each other! Plus, the .IO extension is a great way to identify as part of the tech scene as lately this extension became very popular among tech giants, SaaS, gaming companies, or tech and app startups.
It's also a great domain for technology experts, engineers, web developers, game creators, and domainers looking to invest in techy domain names.
The .IO domain makes it easy to get creative with a lot more availability than .COM. Just think of card.io, portfol.io, rad.io, rat.io, etc. This extension is on the pricier side, but that's because tech's always looking for the next big idea!
Fun fact: .IO was first created to represent the Indian Ocean territory. Just like .CA does for Canada! It recently became available worldwide due to increasing demand from the tech sector. Nowadays, .IO primarily intends to mean Input/Output. It became popular when Google started using google.io for their developer conference. And that's the power of Google!

7. Get creative with .ART
Artsy? The .ART extension connects art lovers and artists together no matter where they are in the world. It's simple and it lets people know exactly what the website is about: ART! It's also a great way to include a relevant keyword directly in your domain name.
A website becomes a blank canvas with .ART and is an ideal choice for artists (even those in the making) like dancers, painters, graphic designers, crafters, art critics, papier-mache enthusiasts, etc. Also works great for online portfolios, art venues, museums, galleries, exhibitions, collectors, etc.
8. The natural alternative to .COM
The .CO extension became popular in the first place mainly because it's the perfect alternative to .COM and for those who want a shorter domain name.
Did you know .CO started out as the official country code domain for COlombia back in 1991? The Colombian government quickly realized the potential of .CO when .com options became scarce, and decided to open registration to the general public in 2010. Much like .CA here in Canada, only Colombia residents could have registered .CO.
Fun fact: Colombia takes roughly 25% of the revenue generated by .CO domain sales and use it to boost computer and internet use in the country; a smart initiative aimed at increasing economic growth.

9. New and truly generic in nature
ICU may often be associated with Intensive Care Unit, but place it at the end of any clever domain name, it creates a cute, memorable, and unique statement. I See You!
The .ICU domain is a distinctive 3-letters extension that is one of the largest selling nTLDs at the moment. This makes .ICU perfect for a business, brand, individual, and even an institution looking to establish a memorable and brandable identity on the internet. It's also one of the least expensive TLDs to register and renew.
10. The real OG
The .COM extension is the original and most powerful domain. This domain is the most popular, and most trusted. It lets visitors know you're a serious and established player. It's also the go-to extension most people associate a domain with.
Who is it ideal for? Everyone with a website. It's that simple.
Almost half of all currently registered domains end with .COM and this is why it has, by far,the highest resell value for those investing in domain names.
Just look at Elon Musk who purchased the already-registered Tesla.com from a Silicon Valley engineer. Elon said himself: the deal took "an amazing amount of effort," for almost 10 years and ended up costing him $11 million!
Take-away tip: If your .COM domain is available, register it now or someone else will!
11. For Canadians. By Canadians.
It's Canada's official domain and the preferred choice for Canadian businesses and individuals. It's also our flagship product here at WHC and the extension we support the most as a 'best practice' online for most Canadians.
.CA resonates strongly with Canucks shoppers. We're just spittin' facts here. Canadians choose .CA. 4 times more!
It's also a great way of promoting your Canadian identity and if based in Canada, a .CA website also helps rank better in local search results on Google.
A last word
This list could go on and on as there are more than 1500 different TLDs to choose from right now. Here at WHC, we have a little more than 420 different TLDs Available to register in our virtual domain vault.
Anyone can choose a domain ending with .BEER, .VODKA, .HOCKEY or even .PIZZA! How cool is that? Now, serious question… will .MAPLESYRUP one day rule the web?
That would probably turn the internet into a sweeter place, where everyone is overly polite, eh? Well, guess, only time will tell. But one thing's for sure: domains are still a very speculative market. That's even more true for domain investors.
The important takeaway here is: if a domain is a good fit for your idea or business and it's available… We strongly suggest you secure it. Like, ASAP.
Cheers to you for learning more about domains today. Remember… Online knowledge is online POWER!
Want to dig a little deeper into domains?
Check these out…
---
---
Web Hosting Canada
manages fast and reliable online infrastructure with 24/7 support.
Learn more about WHC
Also on the WHC Blog

Domains at WHC just got better!
Hot on the heels of our domain backordering launch, domain names at WHC now include loads of useful new features at no additional cost. These new and enhanced features now make it easier to manage domains right from the...
Read full article

Email Marketing: How to start
Email marketing is all about building and developing solid relationships through consistent and pertinent email communications. It allows you to communicate with your prospects and customers to add value, establish yourself...
Read full article
1
How can we help?
How can we help?
Our experts are available 24/7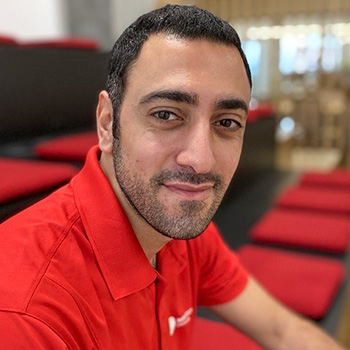 Chat Now
Questions?
Our friendly customer service team is available right now.
Start Live Chat
LIVE CHAT »