How to start an online business in 4 steps
TLDR; Starting a business requires a solid plan, a great business name, a website that emotionally connects with your target market and a promotional strategy that drives sales.
So you want to start an online business but don't know where to start… It's easier than you think! Setting up your own online business can be relatively simple and profitable if you have a good business plan and a proper website.
WHC is proud to have helped Canadian entrepreneurs and small businesses succeed online for nearly 20 years. We picked up on a few tips and tricks that some of our most successful online startups have used to find success.
Here are the 4 crucial steps to help set you up for success:
Develop a simple business plan
Choose your name
Create your website
Promote your business
Note: This is assuming you already have something to sell!
For example:
You're a consultant who has packages of services to offer
You're a coach with a program to sell
You want to sell products and already have them available for customers
Some people will test their idea before investing in it. Called pre-selling. They'll promote a program or product to see how well it sells. Though this is clever to gauge demand, designing and building a whole program or source products after they're sold can be stressful and painful.
Now, if you don't have an idea yet, there are plenty of business models and ideas you can choose from, depending on your experience level and the amount of money you have to invest.
Some of the most popular ones right now are:
Consulting/coaching
Dropshipping
Selling products that another company houses in a warehouse and will ship directly to the customer for you
Print-on-demand
Creating designs that go on products which you sell and a third party ships directly to the customer for you
Starting your own business online may seem overwhelming, but with hard work, trial and error (plus hours of googling OR paying someone to teach you), it is definitely doable.
Here are the 4 simple steps to follow if you want to launch your online business this year.
Step 1: Develop a simple business plan
You have an idea, but now you need to write it all down in the form of a plan. Instead of creating a 50-page business plan that you'll write one time but then never look at again, focus on developing a simplified one that you will actually follow and implement!
The best way to create a solid and simple business plan is by breaking it down into sections, like the following:
Target Market: Who your product is for
Who is your target market?
What are their pain points?
Where do they hang out?
Message: Messaging that resonates with your audience and excites them about your product
What problem does your product solve?
How does it alleviate the pain points of the target market?
How do you emotionally connect with your audience?
Promotion: Promote at the right place and time
Where will you promote your product?
How will you promote your product?
Leads: Learn how to generate leads/prospects and move them towards a sale
How do you capture leads?
How do you warm up leads?
How do you convert leads into sales?
Product: Make sure your product fits their needs
What makes the product unique? Unique selling points (USPs)
Where will you sell? Which channels, stores, marketplaces?
Post-Sales: Give them a world-class experience that keeps them coming back
How do you deliver a fantastic post-sales experience?
What products or services could you upsell?
If you have a subscription-type product, how do you get them to renew?
How do you get their referrals or encourage word-of-mouth?
Take this all a step further and assign a timeline and budget for these activities.
Focus on revenue-generating activities immediately! Don't get caught up in 'busy' work like designing a beautiful office space. The sooner you start to generate sales, the better!
Step 2: Choose a name for your business and register it
Here are some tips for finding a name that will help you build a proper brand:
Choose a name that is short and memorable
Make sure it's easy to spell
Select one that is not too similar to other companies
It's best to come up with a short list of options, so the next part of the process is simple…
Once you have chosen some options for your business name, you need to make sure they are available legally and virtually.
Legal availability refers to names available to register with the government as a trading or a legal corporate name.
Virtual availability refers to a name that is available to be registered as a domain name, social media name, or anything that can be registered online.
Additionally, you should consider the type of TLD you want for your domain name. A TLD refers to the .COM, .CA, or the letters after the dot portion of a domain name. Each TLD has different benefits; for example, Canadians choose the .CA TLD 4 times more often!
Here's where WHC comes in. Yay! Run your name options through our domain name search. If they're available, choose your favourite, and purchase it right away! Finding an available domain name you desire is a rarity these days, so be sure to get it before someone else does.
There, you now have a registered domain name ready for your website!
Still stuck? Here are some more resources to help you pick the best domain name:
Three reasons your website visitors will trust a .CA domain name
The Canadian Guide to finding your perfect domain name
4 Reasons to secure your domain name now
Step 3: Create a basic website
Unless you're setting up an eCommerce website from the get-go, a basic website is all you need to get started. Some key aspects you should include on your website are:
a homepage
an about us page or section
a contact us page or section
Don't forget the legal essentials like a privacy policy and terms and conditions for your customers and site visitors.
Web Hosting Canada offers a variety of web hosting options that will fit your needs throughout the lifetime of your business. Depending on how organized you are and your skills, you may even be able to set up your website in a couple of days.
Step 4: Promote your business and make money
Marketing is the process of getting people to know about your business. It's not just advertising or selling directly to customers. Marketing is all-encompassing and should include the following:
Getting the word out about what you do, who you are and why people should care about your business
Creating awareness about your brand so it becomes top of mind
Developing relationships with media outlets and influencers who can spread the word about your products or services
There are two ways to promote your business: organic (you develop for free over time; the only cost is your time!) or paid.
Organic marketing includes:

social media
email marketing
content marketing
SEO
Paid marketing includes:

ads (social, search engines, TV/radio etc.)
affiliates
influencer marketing
press releases
Marketing should be an ongoing activity that is strategically planned out ahead of time. This is the engine that sells your products/services so you'll want to pay particular attention to it.
Part of marketing means ensuring your customers have a great experience with your brand, from learning about your product to post-sales. If they have a great one, they will likely do the selling for you through word of mouth!
You can also diversify your business revenue by becoming an affiliate for complementary businesses or products your audience would love. You can promote these naturally through your social media, blog, and emails, to make additional income!
Conclusion
Starting a business can seem daunting, but with the proper steps and resources, you can achieve great success with little upfront costs!
There are tons of free platforms available to small business owners that allow them to create professional designs, manage projects, marketing campaigns, and so much more. We suggest you check out the 5 free tools to help your small business.
Need even more information?
Here are some other resources that can help you grow:
---
---
Web Hosting Canada
manages fast and reliable online infrastructure with 24/7 support.
Learn more about WHC
Also on the WHC Blog

How to beat procrastination and get more done!
We've all been there... Sitting in front of the screen, facing a daunting task. And then... maybe just a quick email check or a quick scroll on Facebook? Or even a quick google search related to the task… And without...
Read full article

How to become a CIRA member (and why!)
There are many reasons to choose a .CA domain for your website... Not only does it let users know your site is created for (and probably by) Canadians, but Canadian buyers are also 4 times more likely to choose to spend their...
Read full article
1
How can we help?
How can we help?
Our experts are available 24/7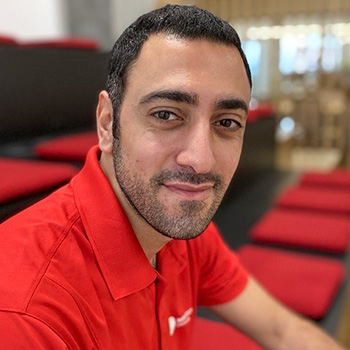 Chat Now
Questions?
Our friendly customer service team is available right now.
Start Live Chat
LIVE CHAT »