How to become a CIRA member (and why!)
There are many reasons to choose a .CA domain for your website... Not only does it let users know your site is created for (and probably by) Canadians, but Canadian buyers are also 4 times more likely to choose to spend their money on a .CA website!
That being said, very few people know that owning a .CA domain actually gives you a say in the future of the Internet in Canada. Yes, really!
How? We explain down below…
Who is CIRA
Based in Ottawa, CIRA stands for Canadian Internet Registration Authority. They're a not-for-profit organization that manages .CA domains on behalf of Canadians.
But what does that really mean?
First, it's important to understand that not just anyone can register and use a .CA. The registrant MUST have a certain type of connection to Canada to do so. This is where CIRA comes in.
As the official .CA registry, CIRA ensures that any individuals or companies registering a .CA domain meet the 'Canadian presence' requirements.
CIRA does a lot more than that though. Their mission is to build a trusted internet for Canadians. And by becoming a CIRA member, you can help with this!
Why become a member
The internet is ever-changing and its importance in our lives is only growing. If you want the opportunity to be part of a Canadian community and help shape its evolution, it's simple… you must become a CIRA member!
We explain exactly how to do so below, but first here are some of the other benefits:
As a CIRA member, you can:
Influence Canada's digital future (that's pretty big!)
Get involved in CIRA's governance and direction
Participate in membership surveys and other consultation on internet issues
Stay up-to-date on the latest initiatives, industry trends and issues
Attend events like Canadians Connected, for networking, business development and knowledge sharing
Did you know?
CIRA's annual general meeting, called
Canadians Connected,
will take place on Thursday, September 15, 2022. Registrations open in August.
Who can apply
Membership is open to all Canadian organizations and individuals who are citizens or permanent residents. Businesses or individuals who are not Canadian citizens or permanent residents may apply under certain conditions, provided that they have a valid reason to use the services offered by CIRA.
The main condition is that you MUST have a .CA domain name – if you don't already have one, you can register one for a few dollars a year.
How to apply
If you already have a .CA domain, applying for the CIRA membership application is easy, free and should take only a few minutes. Follow these 8 steps to fill out the application:
Start here by entering your .CA domain and click Submit (if you have more than one, choose the .CA you wish to register under)

Complete the form by providing:

Your first name*
Your last name*
Your email address*
Your address and phone number*
*Must be the same as the Registrant name associated with your .CA domain name.

Create your password and click Save.
Verify or add your address and click Next.
Prove your identity by either:

uploading a government-issued photo identification OR:
providing contact details of someone who can vouch for your identity

Click Next and check the 5 boxes (if you agree with them, of course!) to comply with the Membership Declaration.
Click Next again and review your application. Make sure all the details you entered are valid and accurate.
Once done, check the 'Yes. I am ready to submit.' box and click Finish.
And… done! Your application will be reviewed and you can expect to receive an email confirming your membership in the next few days.
You're all set
Becoming a CIRA member is a great opportunity to come together with other Canadian organizations and individuals. Plus, by helping shape the future of the internet, you get to help make a difference for Canadians online… and even beyond our borders, through CIRA's involvement worldwide!
All you need is a .CA domain! If you don't already have one, what are you waiting for? It only costs a few dollars a year, and there are so many great reasons why you should secure your domain name today.
---
---
Web Hosting Canada
manages fast and reliable online infrastructure with 24/7 support.
Learn more about WHC
Also on the WHC Blog

How to start an online business in 4 steps
TLDR; Starting a business requires a solid plan, a great business name, a website that emotionally connects with your target market and a promotional strategy that drives sales. So you want to start an online business but...
Read full article

Free tools for a healthy website
Have you ever checked the health of your website? Site maintenance is often overlooked or, worse, neglected completely. If left unchecked, your users might end up clicking on deadlinks, hackers could spot vulnerabilities,...
Read full article
1
How can we help?
How can we help?
Our experts are available 24/7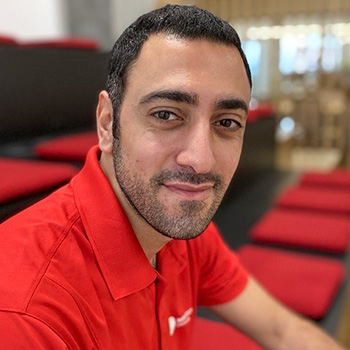 Chat Now
Questions?
Our friendly customer service team is available right now.
Start Live Chat
LIVE CHAT »