5 FREE tools to help your small biz
Starting a new business can seem overwhelming and expensive, but with the right tools and strategy, you can get up and running (and making sales) in little time and with minimal investment!
We'll go over 5 free tools that can help you start or manage your small business and increase your chances of success. Easy to use, each of these platforms offers a free version, which is often more than enough when starting a new project.
We'll also cover the paid upgrade of each tool, so you can better determine if those few dollars a month are worth your investment now, or later on in your business' life cycle. Talk about platforms that grow with you and your biz!
Canva - Visual design platform
We already know that every great business starts with a website, but how do you create the visual content for this site? Or the banners, or the social media posts or any other materials? Creating your own visual content can quickly become one of the most overwhelming parts of starting or growing a new business.
Enter, Canva! (By far, our very own favorite here at WHC!) This jam-packed online design app also doubles as a publishing platform. It has everything you need to make any digital or traditional promotional content, from social posts, to printed brochures.
This company's mission says it all: 'to empower everyone in the world to design anything and publish anywhere'... and it does not disappoint. With over 400,000 templates and access to tons of stock photos and videos, you can literally design anything you may want or need for your biz all by yourself.
Upgrade
Switching to the paid version gives you access to even more visual content, fonts, branding options, and the possibility to connect multiple users to your account for even better content management with a team (or a virtual assistant).
Evernote - Note taking platform
Keeping track of your to-do list and notes can be a headache, and the Notes app in your iPhone just won't cut it, especially for longer lists and content. Neither will the paper pad you used in the 80s or that beautiful notebook with namaste on the cover you just bought at Indigo.
This amazing tool is 'designed for note taking, organizing, task management, and archiving'. We love it for meeting notes, to-do lists, brainstorming and more! Better yet you can share these with teammates as well, for collaboration purposes.
Use the camera to scan receipts, bills or new business cards. Getting organized from the get-go means payroll and tax season will become a regular Tuesday afternoon. Plus, going paperless makes sense for the planet (and the clutter on your desk). In the same way that organizing your ideas takes care of the clutter in your head.
Upgrade
Signing up for the paid version can include access to calendar accounts for better scheduling, email forwarding, advanced exporting options and so much more! This solution offers a variety of packages to suit your needs as your business continues to grow.
PayPal - Payment processor
PayPal simplifies payments for you and your customers and is typically the number one choice for Canadian startups or small businesses. PayPal is a trusted payment processor, and has been around since 1998. It handles more than $150 billion in transactions related to payments every year, making it the world's largest payment system. It's a proven, secure way to purchase products and services or transfer money, and it's free for users. Just so you know, we at WHC accept Paypal payments on all our services.
Setting up PayPal is easy to do: Simply create an account, with a valid email, a business address, contact info and link it to your bank account. It can all be done within a few minutes. By creating a business account you can automatically send branded invoices after transactions, for example.
The majority of your clients will already be familiar and comfortable with the platform and trust this method of payment. And for those who don't already have an account, they can even pay with a regular credit card.
Once your Paypal account is created, you can even link it to your eCommerce app on your web hosting account through either a plugin or a setting. Common eCommerce platform integrations include: PrestaShop, OpenCart, Magento and WooCommerce.
Some fees per transaction may apply depending on the volume of transactions. However, there are no monthly fees to have a PayPal account (the free version, of course).
Upgrade
If you want to get fancy with it, including customized checkout experiences, having customers pay without leaving your site or accepting payments over the phone, fax or through mail, you can sign up for Paypal Payments Pro.
Airtable - Project management solution (on steroids)
This is the platform we use here at WHC to manage our social media content, and our newsletter. And, we can say with all honesty that we absolutely love Airtable. However, don't just take our word for it. Take the word of players like Netflix, Medium, Shopify, Expedia and 200,000 other leading organizations who use it too!
Airtable gives you 'the power of a database with the familiarity of a spreadsheet'. And boy is this thing powerful. From scheduling content, tracking campaigns or creating a CRM system for your business, it does it ALL. This tool is so incredibly powerful that even after using it for the last year, our team still hasn't scratched the surface of its capabilities.
Upgrade
Need to integrate other applications? Or maybe you want more space for records? For a small annual fee, additional features like revisions, and field and table editing permissions can be added to your account.
Tik Tok - Social media platform
Where do we start with this absolute gem? Perfect for promoting startups, this social media platform is a gold mine for finding new customers for any type of business, from fashion apparel, to HR coaching services (we're not kidding). It is one of the few social media platforms that favours great engaging content instead of creating weird algorithms that will show your content based on the number of your followers and how often you post (ew, gross). We've seen content creators go from 0-150k followers in just a couple of months (including our very own Marketing Manager here at WHC).
Upgrade
Even though this platform doesn't have a paid version, there are some ways to gain access to additional features, as outlined below.
Want to promote a video that received lots of engagement already? Tik Tok now offers paid promotions so you can 'boost' your content and have it reach more people over time. Get enough followers, and you have access to additional features, like linking to your website (driving traffic and sales) or going live on the app to engage with your subscribers and increase your reach. Depending on where you live, you may even be invited into the Creator Fund where you can make money based on video views. Talk about an additional revenue stream for your small biz!
Overview
As you can see, starting a new business doesn't have to be difficult, costly or stressful. There are many free tools and resources that can help startups to build and grow their business and in less time.
These same tools can be expanded and include additional beneficial features that will also continue to grow with you and your business needs for a small additional fee.
Have any other recommendations for fellow entrepreneurs? We'd love to hear them too! Drop a line in the comments and share your wisdom with all of us.
Other recommended articles, perfect for small businesses:
---
---
Web Hosting Canada
manages fast and reliable online infrastructure with 24/7 support.
Learn more about WHC
Also on the WHC Blog

What is HTML?
HyperText Markup Language (HTML) is the standard scripting language for documents designed to be displayed on the web. It essentially tells web browsers how to understand the structure and style of a page, and even allows...
Read full article

A must-attend webinar for small Canadian biz
Convention season is upon us and our partner, the Canadian Internet Registration Authority (CIRA) – the organization that manages .CA domain registrations – is organizing a webinar aimed at helping small Canadian...
Read full article
1
How can we help?
How can we help?
Our experts are available 24/7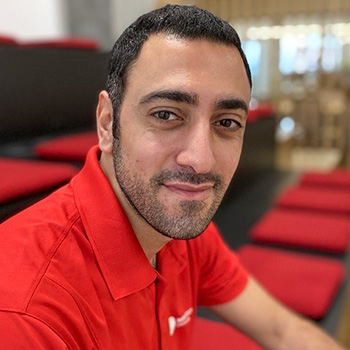 Chat Now
Questions?
Our friendly customer service team is available right now.
Start Live Chat
LIVE CHAT »