How to Start Selling Online
If you have a business, a product or an idea and you're thinking about selling online, now is a great time to get started.
ECommerce is growing faster than ever, with more and more people ordering online rather than in store, especially with social distancing rules in effect. After all, it's hard to beat the convenience of finding the service or product you like online from the comfort of your home, buying it at any time of the day or night, then having it delivered at your door within days!
In this article, we'll explore the important aspects of eCommerce and help you make smart decisions when it comes to launching and growing your online store.
First off: Do I need an online store?
If you're serious about selling anything online, from services to physical goods to digital products, then the answer is an unequivocal yes.
Some important advantages of selling online include:
Increasing your reach: sell to shoppers all over the province, country, or world!
Being open 24/7: shoppers can potentially buy at any time of the day or night
Improving analytics: everything a shopper does online can be measured more quickly and accurately, including how often they shop with you, how long they stay on your website, and how much their average order is
Staying open during a pandemic: online shopping is 100% compatible with social distancing
While it is possible to sell directly to niche markets on specialized platforms (Etsy or Ebay, for example), using your own online store will open up a world of possibilities. Some advantages of having your own online store rather than using a third-party selling platform include:
Controlling the entire shopping experience, from colors, to content, to categories, to order forms - you're in control and can make things as simple or intricate as you want
Seamless integration: your online shop should extend your online presence naturally, so that you can clearly expose your brand, projects and mission alongside your products
Lowering or eliminating vendor fees: third party platforms will generally charge a commission for each sale, in addition to the payment processor's cut - this charge can be bypassed with an online store
Start Selling Online: Important Considerations
Here are important things to consider as you prepare your business for eCommerce.
Decide what to sell online
This may be a simple or a difficult decision, depending on whether you already have a physical storefront or whether you're starting from scratch. To help you decide, you'll want to answer some basic questions:
Will you sell physical products, digital ones, or both?
How many products or services do you plan on selling online?
Which products or services will you prioritize to showcase online?
Selling online is quite different from selling in person! You will likely be competing for the same shoppers with thousands of other merchants, so understanding what's most in demand and how you are different is important. You can begin the hard (but important!) work of researching online trends by performing adequate keyword research, explained thoroughly in our Beginner's Guide to SEO: Keyword Research article.
Reserve your Domain Name(s)
Once you know what you're selling, search for and register a great domain name (assuming you don't already have one), which you'll use for your online store. A domain name is your online address, so your choice will be very important, potentially for years to come.
To help you make the best choice, read our Canadian Guide to Finding Your Perfect Domain Name.
Choose an eCommerce platform for your Online Store
The platform (also called app or software) you choose to build your online store with will have a big impact on how you sell online. You'll likely use it daily to add or tweak products, to manage your sales, to view your reports and to update your website. Your eCommerce platform will also determine how your store looks and how it's displayed on screens of all sizes (including mobile devices), so it's important that you like how it works, that you're comfortable using it and that you appreciate its aesthetics.
While there are hundreds of available eCommerce platforms, we've narrowed down the selection to our 5 favorite apps. Feel free to explore one or more of these platforms before settling on the one you'll be using.
WordPress and WooCommerce (Recommended)
WordPress with WooCommerce is the most popular platform for online stores because it's flexible, open-source and reasonably easy to use. With WordPress, the number of themes and plugins available to customize your site is practically endless, as is the online community you can join and benefit from.
WordPress with Woocommerce is the recommended choice for Canadian small businesses and entrepreneurs that need flexible solutions, and is available with WHC's
Managed WordPress Hosting
.
Weebly Business (Recommended)
Weebly Business is a simple-to-use eCommerce solution that will help you get up and running in hours, rather than weeks (or months!). It includes a variety of visual themes and a simple drag-and-drop editor so you can design and update your content yourself, without the help of a developer or webmaster. While Weebly is not ideal for multilingual stores, it does make up for its lack of flexibility with a simple, integrated approach that allows you to focus on selling your products, rather than understanding the platform itself. It also includes free support from the WHC team!
Learn more about the differences between Weebly and WordPress.
Weebly
is WHC's recommended choice for businesses which are looking for a quick and easy start, and which do not need additional features such as a multilingual storefront.
Magento
Magento Open Source is a powerful and robust eCommerce-specific option, which is ideal for bigger stores that may be tedious to build or manage in WordPress. Magento also comes with some stronger eCommerce functionality such as upsells and cross-sells. While more robust and extensible, Magento is also more complex and as such may require one or more developers to leverage its full potential.
OpenCart
OpenCart is a great open-source option with built-in support for multilingual stores. It also includes analytics and functionality that enables you to manage multiple stores from a single admin panel. While this could be accomplished with WordPress using a multisite or custom plugins, OpenCart was built specifically for eCommerce and definitely has some advantages worth considering if you have a lot of products to sell and want to group them into different stores.
PrestaShop
Much like OpenCart, PrestaShop, is a powerful open-source eCommerce solution. Initially built by a team of developers based in France, it was intended to be a robust multilingual shopping platform and offered great core features in French. Today, Prestashop is available in several languages and there are hundreds of plugins available, both paid and free, to extend your base features.
PrestaShop is available as a 1-click installation with all of WHC's
web hosting plans
.
Choose a Web Host
Now it's time to choose a web hosting provider for your store. Your choice of provider may impact your website's availability, speed, security as well as the help and guidance you get as you build out your store. Making a smart choice is essential to the success of your new venture!
To help you make the best choice, read our Canadian Guide to Choosing the Best Hosting Provider.
Choose a Payment Processor
Any eCommerce store hinges on its ability to accept payments from its target audience. A payment processing company will enable your online store, usually through the use of a plugin, to accept payments with major credit cards. Paypal is the most popular payment processor in the world, but other providers such as Stripe and Square have made significant strides recently and are used both in-store and online.
Important factors when choosing a payment processor include compatibility with your eCommerce platform, monthly and per-transaction rates, supported payment methods (some won't support American Express or debit cards), fraud protection, and customer service. Make sure to do some research ahead of time so you know which payment processor is best for you.
Determine a Shipping Method
If you're selling digital products, this will be as simple as sending an expiring link or giving access to a membership area or downloads page. For physical products, how will you send your products to shoppers? Canada Post, Purolator, UPS, Fedex, DHL, or "pick up in store" are all popular options with Canadian businesses and shoppers.
For larger operations, you may also want to find a way of integrating orders so that the process is as automated as possible. This may include using a fulfillment company to manage third-party logistics for you (known as 3PL). Shipbob and Mantoria are two options for fulfilment companies that offer services to Canadian entrepreneurs. Shipbob may be the easier option for some stores, but Mantoria features a bilingual website that may be a plus for French/bilingual businesses.
Add your Products and Services
This involves taking appealing and informative photos of your products and writing effective descriptions to feature on your site. Be sure to use multiple images from different angles and distances for each product, showing the entire product as well as close-ups of pertinent details.
When writing your product description, remember to include things like dimensions and not be overly salesy. Always clearly explain what the product does or how it's intended to be used and make sure to highlight any added benefits that may be useful to your clients.
Maintain, Improve & Test your website
Not all websites are built the same; some require a lot more care and maintenance than others in order to keep them relevant, updated and secure. This might involve performing version upgrades to your WordPress store, adding new features through plugins, adding new products and services, updating product descriptions based on trends, and announcing new promotions.
Obviously, not everyone will have the time or expertise required to manage these aspects of a website, which is why WHC provides services like managed WordPress hosting and the Weebly website builder. These services alleviate some or all of the technical burden of updating your platform, leaving you more time to focus on building and running your business.
That being said, as your online store grows, you may want to employ the services of online marketers, web developers/designers, copywriters, and/or photographers. Leverage their skills (or perfect yours) to build the best shopping experience for your clients!
As you make changes, continuously test your site on different screen sizes and devices, including desktop and laptop computers as well as Android phones, iPhones and tablets. There are tools you can use to simulate different devices, but no simulator is infallible.
Promote Your Website
Now that your awesome new online store is ready, you just have to sit back and watch the sales stream in, right? Well… not quite. A new store that isn't promoted will end up gathering dust and will be quickly forgotten. This is where online marketing comes in, and also where you should invest most of your time and effort.
It's important to promote your website through at least a couple of different channels, with the two most cost-effective ones being organic search and social media. Search Engine Optimization (SEO) is a practice that can help you increase your reach on popular search engines like Google, and we've written an extensive Beginner's Guide to SEO to help you get started. Growing on social media platforms such as Twitter and Facebook takes time and effort, but it is necessary both for the traffic it creates and the signals your sharing sends to search engines.
Can I really make money from an Online Store?
Yes! In fact, eCommerce can be very profitable when used properly. Here are just a few reasons why:
It's more cost-effective to set up and scale an online store than a brick-and-mortar store
A small staff can run a larger online operation more efficiently than a brick-and-mortar one
It's often easier to find and attract the right kinds of customers online (especially once you've mastered SEO)
Although they do take time and money to set up, it's quite possible for eCommerce websites to generate revenue even while you sleep or are on vacation. Smaller stores can often be staffed by a couple of customer service agents through live chat systems.
That said, don't make the mistake of thinking that eCommerce translates into free or easy money! Instead of competing against other stores in your neighbourhood or city, you may now be competing with hundreds of other international businesses worldwide. Understanding your niche and your appeal with clients becomes critical to your business' online success.
The Future of eCommerce
The recent Coronavirus pandemic has accelerated the growth of eCommerce enormously. The number of online stores has skyrocketed over the past few months, and the number of online shoppers as well. With Canadians spending almost $40 billion online in 2019, this number is expected to balloon in 2020. Not only are more shoppers flocking online, but as the eCommerce platforms mature, the online shopping experience is also improved. It's getting easier, safer and often more convenient to shop online than at your local mall.
Now is the right time to get in on the action! Ready to get started on your eCommerce adventure? Explore WHC's Managed WordPress and Weebly Business plans, and launch your new project today!
---
---
Web Hosting Canada
manages fast and reliable online infrastructure with 24/7 support.
Learn more about WHC
Also on the WHC Blog

We're moving to a new office!
As our team continues to grow, we're moving to a bigger office by August 1! Here's our new office address: 7250 Clark Street, #301 Montreal, Quebec H2R 2Y3 Located just minutes away from Jean Talon market,...
Read full article

Web Hosting just got better with PHP 7.4
PHP 7.4 is now available on all of WHC's web hosting, reseller hosting, cloud and dedicated servers, and Managed WordPress hosting plans. It delivers superior performance, adds new features, and deprecates some older features....
Read full article
1
How can we help?
How can we help?
Our experts are available 24/7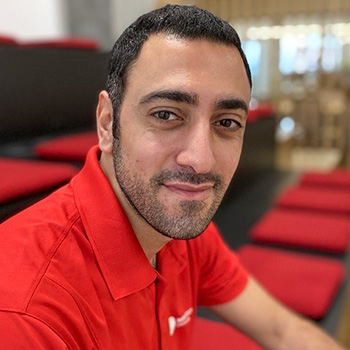 Chat Now
Questions?
Our friendly customer service team is available right now.
Start Live Chat
LIVE CHAT »