We're moving to a new office!
As our team continues to grow, we're moving to a bigger office by August 1!
Here's our new office address:
7250 Clark Street, #301
Montreal, Quebec
H2R 2Y3
Located just minutes away from Jean Talon market, Jarry park and Little Italy, in a dynamic part of Montreal's tech hub, this new space help empower our team (as well as the small business & tech communities) located in and around Montreal.
If you're used to paying by cheque, please make sure to send your correspondence to our new address starting July 27. Better yet, consider reducing your carbon footprint by going paper-free and switching to payments by credit card or Interac e-transfer.
With the ongoing disruptions caused by COVID-19, our offices (both old and new) will continue to be closed for visits for the foreseeable future and most of our team continues to work remotely. In fact, we've recently adopted a remote work policy that enables our team to work from home, all across Canada, for as long as they need.
Nonetheless, the new office is being designed with social distancing and sanitation in mind so as to allow staff and visitors to interact and work safely. With nearly 5000 square feet of available space, we're not just creating an environment for our team to thrive, but also setting up a space for techies and entrepreneurs to gather and exchange ideas that help push Canadian small businesses forward.
We expect the work in our new space to be fully completed by October 2020 and we'll be sure to post updates, pictures, and videos as we have them!
---
---
Web Hosting Canada
manages fast and reliable online infrastructure with 24/7 support.
Learn more about WHC
Also on the WHC Blog

Beginner's Guide to DNS and Nameservers
If you've ever worked with a domain name, web hosting account, or website, chances are that you've had to work with DNS and nameservers. Simply put, DNS and nameservers are systems that connect your domain name to your...
Read full article

How to Start Selling Online
If you have a business, a product or an idea and you're thinking about selling online, now is a great time to get started. ECommerce is growing faster than ever, with more and more people ordering online rather than...
Read full article
1
How can we help?
How can we help?
Our experts are available 24/7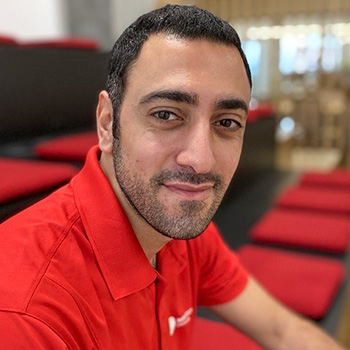 Chat Now
Questions?
Our friendly customer service team is available right now.
Start Live Chat
LIVE CHAT »