5 Small Business Tips For Going Green in 2020
It's no secret that environmental issues are important to Canadians. In fact, 50% of Canadians say they will not consider a political party unless the party has a commitment to fighting climate change. But as a small business, and especially in the age of the Coronavirus pandemic, what can you do as a small business to help our planet be (and stay) healthy?
Here are 5 eco-friendly tips that any small business can follow to reduce their environmental footprint.
Encourage a green commute (or remote work!)
Working to reduce the number of vehicles on the road, or making environmentally conscious choice when it comes to company vehicles are two ways a small business can do its part.
How? Encourage work from home for your team, when possible and practical (or necessary!). Otherwise, provide incentives for your employees to use carpooling, a rideshare service (once social distancing rules are no longer in place), public transportation or to bike to work. For example, you can provide your team partial refunds of their cost for public transit or rideshare, offer incentives for carpools such as fuel reimbursements, or offer free tune ups for bikers.
Consider switching to electric company cars. The Canadian government provides a federal incentive of $5000 for electric car buyers, in addition to provincial incentives already in place across the country.
Go paper-free
Many businesses of all sizes endeavour to go paper-free, which is a fantastic initiative.
It can seem difficult when some industries and even some government offices still require the use of fax machines. Switching to an online fax service solves this issue. They allow you to create documents, send and receive faxes, all digitally.
Banking can be another hurdle when it comes to going fully paper-free. In recent years, Canadian banks have taken great strides to offer more and more digital options. E-transfers, mobile cheque depositing (skip the deposit slips and ATM receipts!), online messaging centers for account updates, and e-statements are some of the ways Canadian banks are working to help businesses succeed in their paper-free goals.
With the Personal Information Protection and Electronic Documents Act (PIPEDA) e-Signatures have the same legal status as handwritten ones. In most cases, there's no need to print and sign documentation for it to be considered legally binding; an e-signature will suffice.
Retrofit lighting
Replacing an older lighting system with a newer one is one of the easiest ways to reduce energy use in your office.
By replacing traditional halogen light bulbs with their high-quality LED equivalent, you can become up to 85% more energy efficient. Furthermore, 1 high-quality LED light lasts 25 times longer than a regular halogen one. As a value-add, over time LEDs pay for themselves in savings!
Use Eco-friendly Web Hosting
Did you know your choice of website provider can impact your carbon emissions?
Your website runs on a server that is operational 24/7, using a significant amount of resources over time. But how is it being powered? Is the server operating on CO2-producing fossil fuels or on clean, renewable resources? As a small business owner, choosing a web hosting provider that powers its datacenters using renewable energies can be the simplest, fastest way for you to reduce your carbon footprint.
Web Hosting Canada provides eco-friendly web hosting powered by renewable energy, while adopting many other environmentally-friendly practices. By relying almost exclusively on green energy sources, WHC prevents carbon emissions in the first place, rather than relying on carbon offsetting strategies (that some other self-proclaimed "green" providers rely on exclusively) where CO2 is produced and then compensated through a carbon credit system.
Consider your water and coffee
As plastics take hundreds of years to decompose, disposable plastic bottles have become a real issue. Providing recycling services is good, but having a filtered water system that avoids bottles all together is much better. A water cooler with a reusable water jug or a bottleless filtered water system will reduce waste and keep your team hydrated.
Coffee (aka the lifeblood of most small businesses) has become more of an environmental issue due to pod/capsule systems. In 2017, Keurig alone created 11.3 billion pods.
If you do use these coffee systems, a great solution to combat the waste production is to switch to biodegradable or reusable pods. Alternatively, some areas have recycling services made specifically for the single use coffee pod systems. To produce minimal waste, a french press or cafetiere is the way to go.
Last but not least, stocking your office with reusable cups for water and coffee is an important step towards a more eco-friendly office.
Every little bit counts!
Becoming a green, eco-friendly company is not an all-or-nothing game. With every green initiative you or your company takes, you are making strides towards a more sustainable future. Keep your eyes open for ways to improve and create manageable steps to do so. The next time Earth Day comes around, you can be proud of the improvements you've made!
Happy Earth Day!


---
---
Web Hosting Canada
manages fast and reliable online infrastructure with 24/7 support.
Learn more about WHC
Also on the WHC Blog

Weebly vs. WordPress - Choose the Best One For Your Business
Are you wondering whether to use Weebly or WordPress for your website? You're not alone! WordPress is the most popular content management system in the world, and Weebly is among the most well-liked drag-and-drop website...
Read full article

How to Add CAPTCHA to WordPress Contact Forms
Contact forms are a great tool to increase website engagement, and WordPress provides simple plugins to help you add one to your website. But without adequate protection, they can be quickly overwhelmed with spam. In this...
Read full article
1
How can we help?
How can we help?
Our experts are available 24/7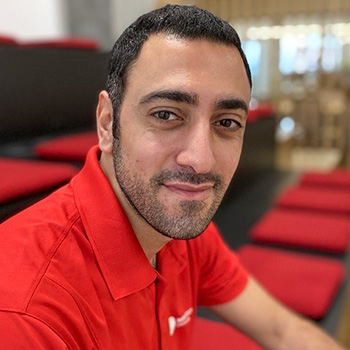 Chat Now
Questions?
Our friendly customer service team is available right now.
Start Live Chat
LIVE CHAT »