A must-attend webinar for small Canadian biz
Convention season is upon us and our partner, the Canadian Internet Registration Authority (CIRA) – the organization that manages .CA domain registrations – is organizing a webinar aimed at helping small Canadian businesses thrive online on Thursday September 23, from 1PM-8PM.
Canadians Connected 2021 is CIRA's second annual symposium and general meeting. It's a virtual event which takes place in two parts: an overview of what CIRA accomplished during the past year and secondly, a post-pandemic discussion aimed at how businesses can adapt after this rapid change and begin to thrive in the digital world.
With the rapid rise of online business and the growth of entrepreneurship across the country, this proves to be a 'must attend' for many of our clients. This virtual event will discuss the impact of COVID-19 on the digitization of businesses and how businesses can operate in a post-pandemic world.
"According to The Future of Entrepreneurship in Canada 2021 report, there are more than nine million entrepreneurs in Canada, with two million starting their business in the past year alone."
Many businesses have had to pivot to new online strategies in order to navigate many of the challenges posed by the COVID-19 pandemic. Businesses that had once largely functioned offline have now had to shift focus to the digital world to meet with rapidly changing consumer preferences.
Why should you be there?
Learn from an exciting lineup of industry-leading keynote speakers
Come prepared to get your business questions answered
Learn about how CIRA is evolving and working to establish a trusted internet for all Canadians
Members can have a say in the direction of CIRA, be able to vote and ask questions during the annual general meeting (AGM)
Support your local community; CIRA will donate $10 to United Way Canada on behalf of each person who attends!
Who is CIRA?
The Canadian Internet Registration Authority (CIRA) is a member-based not-for-profit organization which manages the .CA top-level domain (TLD) on behalf of all Canadians. They aim to build 'programs, products and services that leverage all the internet has to offer to help build a trusted internet for Canadians.'
Some interesting facts about CIRA and their projects:
Through their Community Investment Program they've funded 185 projects across Canada (to the tune of $9.2 million)
They have more than 15,000 members
More than 3 million .CA domains have been registered
They have created 10 Internet Exchange Points (IXPs) nation-wide; to make Canada's internet faster, less costly and more stable
---
---
Web Hosting Canada
manages fast and reliable online infrastructure with 24/7 support.
Learn more about WHC
Also on the WHC Blog

5 FREE tools to help your small biz
Starting a new business can seem overwhelming and expensive, but with the right tools and strategy, you can get up and running (and making sales) in little time and with minimal investment! We'll go over 5 free tools...
Read full article

What we've done & how we're moving forward
Dear valued clients, For those of you impacted by the event of August 28, I want to reach out again to convey our heartfelt apologies. To those who worked with us to restore data and operations, we thank you. And to the...
Read full article
1
How can we help?
How can we help?
Our experts are available 24/7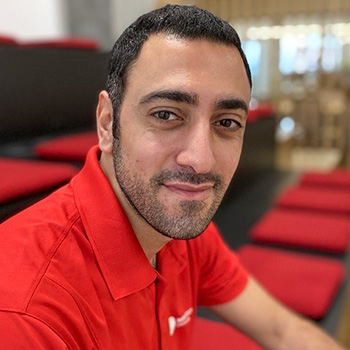 Chat Now
Questions?
Our friendly customer service team is available right now.
Start Live Chat
LIVE CHAT »