What we've done & how we're moving forward
Dear valued clients,
For those of you impacted by the event of August 28, I want to reach out again to convey our heartfelt apologies. To those who worked with us to restore data and operations, we thank you. And to the large majority of clients who were not impacted by the incident, I wanted to provide further transparency and reassurance.
I am proud to report that nearly all impacted accounts have been recovered or restored from courtesy backups with the vast majority back online. If you are still having issues, please contact our support team for rapid assistance.
Here's an update of what we've done and how we're moving forward.
What we've done
Identified the root cause and limited its impact
Immediately upon becoming aware of the issue, steps were taken to contain the incident and an internal verification confirmed our systems were secure. There is no indication that data of any kind was ever downloaded, exported, shared, or exposed.
Restored damaged accounts from courtesy backups
We initiated restoration of impacted accounts from available working courtesy backups, and most of these accounts were back online and available within 48 hours of the incident.
Successfully recovered data from damaged backup servers
Undoubtedly the longest and hardest part of our recovery efforts involved rebuilding damaged storage arrays. This process involved working with file system experts and included building file system patches to allow successful transfers of over 98% of data. In parallel, we explored alternate recovery options and were successful as a result to restore access to many more accounts even faster. As soon as we had sufficient confidence that the data was recoverable, we communicated the encouraging news to clients.
Provided courtesy LifeBoat accounts
We quickly provided courtesy hosting accounts for clients whose backups were damaged, enabling them to recover their sites from their own local backups without impacting our recovery efforts. These accounts will continue to be available for the near future.
Scaled up our support teams and optimized our processes
We rapidly scaled up our support and systems teams' availability to help assist clients in their recovery, focusing our efforts where they would be most effective.
Built automated tools to help fix websites even faster
As we began to better understand the scope of the data corruption affecting some accounts, we built and used tools that helped detect and fix problematic sites.
How we're moving forward
As we return to normal operations, I understand some of you may have questions and will want to be reassured. Our clients expect maximum uptime, excellent customer service, and solid performance and security, and we want to continue delivering exactly this.
Cybersecurity is an evolving landscape and WHC is committed to staying ahead of new, emerging threats. We have learned from this incident and we are much stronger because of it.
These are our commitments to you, as a valued client/partner. We will continue to:
Further strengthen security
We have already invested heavily in security and will continue to invest significant time and energy to confront and neutralize new and emerging threats. While the nature of technology prevents anyone from guaranteeing 100% security, we will deploy all reasonable efforts to continue to help ensure a safe, secure environment for your data.
Better inform and communicate with you
We will continue and step up efforts to educate our clients on best practices surrounding data management and protection, including disaster recovery, backups, and online security, through our blog, newsletters and knowledge base. We will also provide an improved live status portal to provide greater insight and transparency.
Better support you
We will continue to grow our team to be able to better serve your needs. Our team continues to be here 24/7 to support you.
Enhance our hosting platform
We are improving our infrastructure to better serve the needs of Canadian small businesses. In particular, we plan on rolling out specific reporting tools to give web hosting users a better understanding of issues and errors on their websites, as well as overall performance.
Stand behind our uptime guarantee
We honour our commitments and stand by our 99.9% uptime guarantee. If you have been impacted by this incident and have not already done so, you may file a claim from your secure Client Area here.
Provide LifeBoat and Migration assistance to impacted clients
For those still requiring assistance getting back on their feet, we will be with you every step of the way. This includes our LifeBoat service, available free of charge to those needing it until the end of the calendar year as well as our dedicated support team to assist you with merging account data back into your primary account.
This has been a tough few weeks for both impacted clients and the entire WHC team. However, the outcome has been a positive one and our systems are fully operational.
As CEO of Web Hosting Canada, let me also reiterate our core commitments to you:
We will continue to diligently and wholeheartedly help Canadian small businesses thrive online
We will continue to invest in and improve our systems and services
We will continue to deliver our services ethically, honestly and transparently
...Because this is what we do and this is who we are.
To our clients, team and partners who were extraordinary through this whole process: we thank you for your patience, understanding and support. We look forward to continuing our online journey together.
Sincerely,
Emil Falcon & The WHC team
---
---
Web Hosting Canada
manages fast and reliable online infrastructure with 24/7 support.
Learn more about WHC
Also on the WHC Blog

A must-attend webinar for small Canadian biz
Convention season is upon us and our partner, the Canadian Internet Registration Authority (CIRA) – the organization that manages .CA domain registrations – is organizing a webinar aimed at helping small Canadian...
Read full article

Incident Updates (August 2021)
The contents of this blog followed the August 28, 2021 incident to provide live updates throughout the data recovery and restoration efforts. The final update was posted on September 13, 2021 as the situation shifted to a...
Read full article
1
How can we help?
How can we help?
Our experts are available 24/7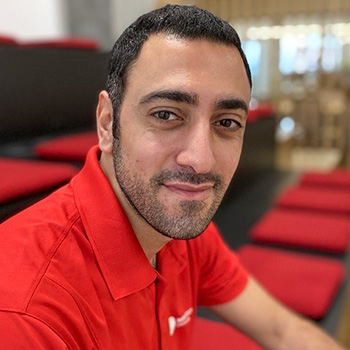 Chat Now
Questions?
Our friendly customer service team is available right now.
Start Live Chat
LIVE CHAT »