cPanel 106 is here!
If you use any of WHC's web solutions, you'll likely know that cPanel is the "backstage" tool that allows you to manage your services. It is the benchmark of web hosting control panels, and as such, we always make sure to keep you updated when new features are added.
Having said that, cPanel version 106 is now available! Let's take a look at what's new in this update.
So… what's new in this update?
This release comes with a number of functionality improvements, better virus protection, user interface enhancements, and much more!
Let's take a closer look…
Functionality improvements
There are several improvements to the functionality in this update, including spam management features and performance upgrades.
Roundcube email management
Roundcube is the preferred web client to use when accessing your Webmail. With this update, managing unwanted (spam) emails just got a whole lot easier:
An all-new spam marking (and unmarking) feature has been added to Roundcube. You can now use the new Junk and Not junk buttons to train SpamAssassin to recognize unsolicited (spam) and legitimate (ham) emails.

Spam folders are now automatically purged after a set period of time. This helps to reduce the size of your mailboxes without requiring any extra maintenance on your part.
Performance upgrades
Email server software (Roundcube, Exim and Dovecot) have all been upgraded to boost functionality and improve the overall performance.
Better antivirus protection
ClamAV has been upgraded to provide increased security and protection from the latest viruses.
New User Interface changes
In this release, the User Interface (UI) has been optimized to be more user-friendly and intuitive, making it easier for you to find the tools and settings you need. Some of the most noteworthy changes include:
An Empty Junk button has been added in Roundcube. This button allows you to delete all the messages from the Junk folder at once.

The search box in the side navigation menu has been improved to show ranked results that prioritize exact matches.
The "Addon Domains" interface has been removed from cPanel. Additionally, the "Aliases" and "Subdomains" interfaces have been removed (from the Jupiter theme). To manage these features, you can now use the Domains interface.
In the cPanel stats bar, "Aliases" has been renamed as "Alias Domains".
New features for administrators
If you manage a Reseller Hosting plan or are a Cloud or Dedicated Server administrator, you'll benefit from the following additions:
In Web Host Manager (WHM), the Top Tools section has been replaced with the Favorites section in the WHM Home interface. You can completely customize the Favorites section with the features that you prefer.
By popular request, the Username, Hostname, OS, cPanel & WHM version, and Load Averages features have been added to the top navigation of the WHM interface.
Notable issues:
The Horde email client is getting deprecated (but is still available). Note that it is currently marked as deprecated and will disappear at some point next year.
MariaDB 10.4 can no longer be used as a remote database profile.
Check out the official release notes to learn more about the specifics of this update.
cPanel Hosting at WHC
At WHC, we provide cPanel hosting for all our Web, Cloud, and Dedicated hosting services. We're official cPanel partners, and experts in both the functional and technical aspects of cPanel and WHM. Our support team members are all cPanel certified and are ready to handle any issues that may arise.
Overall, cPanel version 106 is a significant upgrade that brings many new and improved features to the popular web hosting control panel.
As always, if you have any questions or concerns about how this upgrade may affect you, don't hesitate to reach out to our support team!
---
---
Web Hosting Canada
manages fast and reliable online infrastructure with 24/7 support.
Learn more about WHC
Also on the WHC Blog

9 business ideas for 2023
It's a fact that more and more Canadians are getting a side job to earn extra income. And because everyone is good at something, many decide to follow their passion and start their own business or online project. And...
Read full article

Some Prices Are Going Up in Dec 2022
We're ending 2022 with a price increase for a subset of our services, and believe us, we absolutely hate it. Thankfully, this affects only a subset of our clients using cPanel and those using a dedicated IP. Details...
Read full article
1
How can we help?
How can we help?
Our experts are available 24/7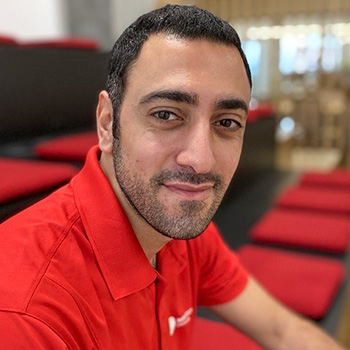 Chat Now
Questions?
Our friendly customer service team is available right now.
Start Live Chat
LIVE CHAT »