Some Prices Are Going Up in Dec 2022
We're ending 2022 with a price increase for a subset of our services, and believe us, we absolutely hate it. Thankfully, this affects only a subset of our clients using cPanel and those using a dedicated IP. Details below.
As some of you may already know, there's a new price increase coming from cPanel, the control panel used by most hosting services at WHC. Therefore, we must adapt some of our prices to this new reality. And due to IPv4 availability on the market, additional IP addresses are also going up in price.
However, it's essential to note that this impacts only some of our services. Let's take a moment to look at what is changing and more importantly, what it means for you.
Am I impacted by the increase?
First, let's start with the good news: If you're on a Web Hosting or Managed WordPress Hosting plan, these services will not be affected. In a constant effort to stay an accessible online solution for Canadians, WHC has made the decision to absorb the cost of the increase for these services.
So which services are impacted by this increase? At the moment, only Reseller Hosting, Cloud Server and Dedicated Server customers will be affected. The increase will vary between $0.50 to $2 per month, depending on the services provided. Scroll down for all the details.
How are prices changing?
Depending on which these services you use, Reseller, Dedicated or Cloud, here's what to expect on your next invoice:
Service
New Pricing for cPanel Accounts
Cloud Servers
(all Managed Linux)
1 cPanel account: FREE
2-5 cPanel accounts: $7.99/m
6-30 cPanel accounts: $18.49/m
31-50 cPanel accounts: $29.49/m
51-100 cPanel accounts: $40.49/m
101-150 cPanel accounts: $53.49/m
151-200 cPanel accounts: $72.49/m
201-250 cPanel accounts: $91.49

Bundle up to 50 additional accounts @ $20/month

Dedicated Servers
(all Managed Linux)
1 cPanel account: FREE
2-100 cPanel accounts: $40.49/m
101-150 cPanel accounts: $53.49/m
151-200 cPanel accounts: $72.49/m
201-250 cPanel accounts: $91.49/m
251-300 cPanel accounts: $110.49/m
301-350 cPanel accounts: $129.49/m
351-400 cPanel accounts: $148.49/m
401-450 cPanel accounts: $167.49/m
451-500 cPanel accounts: $186.49/m
501-550 cPanel accounts: $205.49/m
551-600 cPanel accounts: $224.49/m
601-650 cPanel accounts: $243.49/m
651-700 cPanel accounts: $262.49/m
701-750 cPanel accounts: $281.49/m
751-800 cPanel accounts: $300.49/m
801-850 cPanel accounts: $319.49/m
851-900 cPanel accounts: $338.49/m
901-950 cPanel accounts: $357.49/m
951-1000 cPanel accounts: $376.49/m
1451-1500 cPanel accounts: $566.49/m

Bundle up to 50 additional accounts @ $20/month
What about Dedicated IPs?
As we said, IPs are also going up. For those who need a dedicated IP address, prices are going from $2.50/m to $3.99/m per IP address. This is due to IPv4 addresses (the most common) which are bound to run out soon. This price increase takes effect now.
When will all this take effect?
This increase is to take effect immediately for all new orders and clients and will reflect on any future renewal invoices for our existing clients. WHC will absorb the cost of all affected prepaid services for the remaining paid period.
How can I see how many cPanel accounts I'm using?
Knowing how many cPanel accounts you use is easy peasy. Simply log into your Admin control panel called the Web Host Manager (or WHM) in your Client Area, and click on List Accounts. You will see the total number of accounts on your server.
Why are prices increasing?
cPanel has put out the following statement justifying its increase:
Throughout 2022, we successfully launched a more modern interface, as well as NGINX caching, and support for Ubuntu, with additional OS support (including Rocky Linux) is underway. We remain vigilant in our security protocols as we combat and mitigate issues stemming from malicious threats.

Moving into 2023, some of the exciting features on the horizon include Team Manager, which empowers cPanel account owners to safely and securely delegate management of various aspects of account management (site development, database management, email administration, etc.) to other members of their team without sharing login credentials. We are also creating a new product to facilitate horizontal website scaling, with a special focus on WordPress-powered sites. With our upcoming product, your customers' websites will be able to withstand sudden increases in demand with failover benefits.
How to minimize the impact of this increase
Here are some things you can do to reduce its impact if you're either on Reseller Hosting, Cloud Servers, or Dedicated Servers plans:
Terminate Unused, Dormant or Suspended Accounts
Given that cPanel's pricing is based on the number of accounts used, any unused, dormant, or suspended accounts should be deleted as soon as possible. A suspended account will be billed the same as an active account would.
Consider Using Addon Domains
"Addon" domains within the same cPanel are not counted as separate accounts. That being said, you should know that the process of moving a separate cPanel account into an addon is relatively complex and can affect both security and performance. It's not impossible though. Considering that, you can remove smaller standalone cPanel accounts and host them into addon domains in another one of your accounts.
This process is only to be used in specific cases and one should always proceed with care! If you have any questions, please reach out to our support team for guidance.
Consider another Control Panel
You can always consider changing your control panel to one called DirectAdmin, which offers most of the features available in cPanel, but at a lower cost.
Switching to another control panel involves several configuration changes including changing servers. This is a rather complex task, which WHC only recommends in rare cases.
However, if you decide to go this route, we are there to assist you at every step of the migration. All you have to do is reach out to our team for assistance.
A final word from WHC
Prices seem to be going up everywhere lately. And we understand that any increase, even minimal, is just one more added to a long list. This is why WHC stays committed to deliver exceptional value to you and will always try to find the best solution for your online needs.
Should you have any questions or concerns about how the cPanel price changes may affect you, or discuss your options, we're here 24/7. Get in touch with our team today.
---
---
Web Hosting Canada
manages fast and reliable online infrastructure with 24/7 support.
Learn more about WHC
Also on the WHC Blog

cPanel 106 is here!
If you use any of WHC's web solutions, you'll likely know that cPanel is the "backstage" tool that allows you to manage your services. It is the benchmark of web hosting control panels, and as such,...
Read full article

Get Started with WordPress in 8 Easy Steps (2023)
WordPress is the world's most popular content management system because it's incredibly versatile, easy to use and open-source. Much more than just a blogging platform, WordPress is also a popular eCommerce platform. According...
Read full article
1
How can we help?
How can we help?
Our experts are available 24/7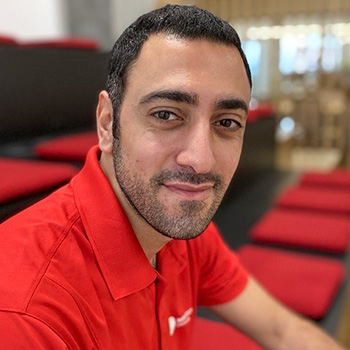 Chat Now
Questions?
Our friendly customer service team is available right now.
Start Live Chat
LIVE CHAT »