SOC 2 Certification for WHC: Elevating Your Online Security
We have some exciting news to share, and while it's a proud moment for our team, it's really all about YOU, our valued clients.
In September 2023, WHC achieved the SOC 2 Type 1 certification.
Let's delve into why this certification should matter to every business and entrepreneur who trusts us with their online services.
What is SOC 2 Type 1 Certification
Service Organization Control (SOC) 2 is a rigorous auditing standard developed by the American Institute of CPAs (AICPA). This certification ensures that a service provider can securely manage and protect customer data. The Type 1 aspect of this certification verifies that our controls are designed effectively to meet these rigorous standards, as evaluated by an external auditor.
This approach also reinforces our continued alignment with other compliance standards in Canada, such as PIPEDA, CASL, and Quebec's Law 25.
How This Certification Benefits You
Top-tier Security: With the SOC 2 Type 1 certification, you can rest easy knowing that your data, websites, and applications are in an environment that meets some of the industry's strictest security criteria.
Audited Compliance: Enterprise clients may have specific security compliance requirements requiring them to host their data within Canada and with providers backed with audited security certifications.
Consistent Service Reliability: This certification isn't just about protecting data. It's about ensuring service availability and performance. In simpler terms, fewer downtimes, optimized website speeds, and smoother operations for your online platforms.
Improved Trust: Trust is paramount when choosing a service provider. Our SOC 2 Type 1 status serves as a badge of assurance, a tangible sign of our dedication to prioritizing your data's safety and the integrity of our services.
A Boost for Your Business: For many clients, showcasing security can be a competitive differentiator in their respective markets. By partnering with a SOC 2 certified provider like WHC, you're demonstrating to your own customers and stakeholders that you're serious about data security and integrity.
Next Steps for SOC 2 Compliance at WHC
Achieving the SOC 2 Type 1 certification is a significant milestone, but our commitment to your data's security doesn't end here. We always aim to elevate our standards, and in line with this commitment, WHC is now in the SOC 2 Type 2 evaluation period.
While the Type 1 audit focuses on the design of controls at a specific point in time, a Type 2 audit dives deeper, evaluating the operational effectiveness of those controls over a defined review period. By this same time next year, we hope to update our certification credentials to further validate our unyielding dedication to maintaining the highest standards in data security and system reliability for you.
At the end of the day, this certification underscores our commitment to you. Every decision we make and every standard we achieve is driven by our dedication to providing you with the best.
With the SOC 2 Type 1 certification, we aim to offer you not just a service, but peace of mind.
Thank you for your continued trust and partnership.
---
---
Web Hosting Canada
manages fast and reliable online infrastructure with 24/7 support.
Learn more about WHC
Also on the WHC Blog

WHC is a Great Place to Work®... once again!
We're thrilled to announce that WHC has been certified as a Great Place to Work… for the 4th year in a row! And this doesn't happen overnight – it's the result of a consistent commitment to fostering...
Read full article

5 things you can do right now to improve your site's SEO
You've probably already heard of SEO, or search engine optimization. And you probably want your site to be more visible in search engines, too. But where do you start? What is SEO? SEO stands for Search Engine Optimization....
Read full article
1
How can we help?
How can we help?
Our experts are available 24/7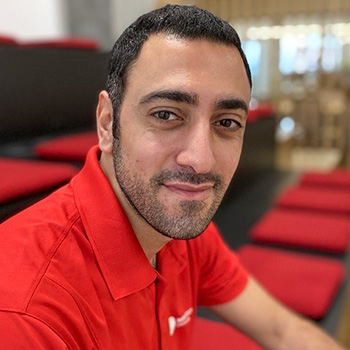 Chat Now
Questions?
Our friendly customer service team is available right now.
Start Live Chat
LIVE CHAT »