Web Hosting Canada is now an ICANN accredited domain registrar
Montreal, QC, January 19, 2021 — Web Hosting Canada (WHC) has officially completed its ICANN accreditation, becoming only the 18th accredited organization in Canada, and one of the only CIRA and ICANN accredited domain providers whose primary focus is the Canadian market.
"This accreditation is an important building block to help fulfill WHC's long term vision. As a result, we'll be able to offer better pricing and promotions along with improved access to premium and aftermarket domains, faster access to emerging TLDs and so much more," explains Emil Falcon, WHC's founder and CEO. He adds: "It's also added assurance to prospective partners and clients that we have the financial stability and provide the necessary expertise to service their domain needs in the long term."
WHC is a leading and growing Montreal-based online solutions provider, dedicated to empowering Canadian entrepreneurs and organizations to thrive online. WHC has been servicing the online needs of Canadian small businesses with web hosting, domain name, and email services since 2003. In addition to its ICANN accreditation, WHC is also accredited with the Canadian Internet Registration Authority (CIRA), is Green Business Certified, PCI compliant certified, and has also recently achieved a Great Place to Work® status.
Formed in 1998, ICANN is a not-for-profit organization that helps establish policies and coordinates the efforts to make domain names — and to a greater extent, the Internet — work. ICANN oversees the management of the root nameservers that power the Domain Name System (DNS), the various registries that operate Top-Level Domains (TLDs) such as .com, .net and .quebec, and the registrars that provide these domain names to end-users.
For more information about WHC, visit: https://whc.ca
For more information about ICANN, visit: https://www.icann.org/
---
---
Web Hosting Canada
manages fast and reliable online infrastructure with 24/7 support.
Learn more about WHC
Also on the WHC Blog

A look back at 2020 + Sneak Peek at 2021
2021 has finally arrived, and for some the new year could not have come any sooner. Regardless of how you felt about 2020, one thing was for sure: it was a year of change. How did 2020 go down? Let's take...
Read full article

WHC is now an ICANN Accredited Domain Registrar
In December 2020, Web Hosting Canada (WHC) achieved an important milestone in its drive to become Canada's leading online solutions provider by becoming accredited with ICANN, the Internet Corporation for Assigned Names...
Read full article
1
How can we help?
How can we help?
Our experts are available 24/7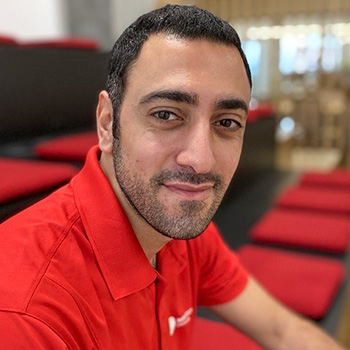 Chat Now
Questions?
Our friendly customer service team is available right now.
Start Live Chat
LIVE CHAT »