What's new in cPanel 102?
If you use any of WHC's web solutions, you'll likely know that cPanel is the 'behind the scenes' tool that lets you manage your services. In fact, it's the gold standard of web hosting control panels, and as such, we always make sure to keep you in the loop whenever new features arrive.
In saying that, cPanel version 102 is now live! Let's see what's changed with this update.
So... what's new?
In this release, the much anticipated 'Jupiter' theme has received several enhancements, the search function has improved, new Ubuntu support has been added, and much more!
Let's take a closer look…
The 'Jupiter' theme is in full release
The brand new 'Jupiter' theme is now in the full release stage. This theme was under development for the past few months - see Introducing cPanel 98 & 100 to learn more about it.
With version 102, 'Jupiter' is now available for both cPanel and WHM. It also comes with navigation improvements and a cPanel onboarding wizard for new user accounts.
That being said, we're not defaulting to Jupiter just yet, as the theme is still in its preliminary stages. However, it is expected in the coming weeks.
Please note:
The 'Jupiter' theme is considered to be in the early developmental stages, and therefore is not yet available on our
Web Hosting
or
Reseller Hosting
plans. If you are on a
Cloud
or
Dedicated Server
plan and would like to try it out, we strongly recommend conducting any testing in a non-production environment.
Full support for Ubuntu LTS
As part of a larger project to diversify Operating System support and stability, cPanel 102 now comes with full support for Ubuntu LTS 20.04. The Ubuntu OS continues to grow as one of the most popular Linux distributions.
Improved Search functionality
The cPanel & WHM Search tool has been updated to prioritize exact matches. Search results now display a brief description of relevant features, and for WHM users; user account icons (edit user and open cPanel) may now appear in search results.
New features for administrators
If you manage a Reseller Hosting plan or are a Cloud or Dedicated Server administrator, you can benefit from the following additions:
An all-new SQL edit interface lets you directly modify your SQL right within cPanel, no SSH or coding is required!
An 'NGINX Log Download' feature has been added to let you download raw NGINX access logs
Updates to the WHM statistics panel: 'load time' information has now been added, which contains essential information about the server
To take an even deeper dive into the specifics of version 102, check out the official release notes.
cPanel Hosting at WHC
At WHC, we provide cPanel hosting for all our Web, Cloud, and Dedicated hosting services. We're official cPanel partners and experts in both the functional and technical aspects of cPanel and WHM. Our support agents are all cPanel certified and are well-equipped to handle the various issues that may arise.
If you have any questions or concerns about how this cPanel upgrade may affect you, don't hesitate to reach out to our team, and we will be happy to assist!
---
---
Web Hosting Canada
manages fast and reliable online infrastructure with 24/7 support.
Learn more about WHC
Also on the WHC Blog

Free tools for a healthy website
Have you ever checked the health of your website? Site maintenance is often overlooked or, worse, neglected completely. If left unchecked, your users might end up clicking on deadlinks, hackers could spot vulnerabilities,...
Read full article

Create a killer landing page (that converts)
Landing pages play a key role and are a critical part of most effective digital marketing campaigns. If you want your business to grow and thrive online, you need to know how to create high-converting landing pages that turn...
Read full article
1
How can we help?
How can we help?
Our experts are available 24/7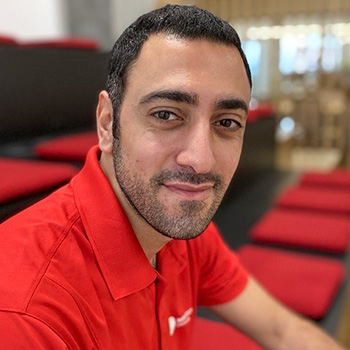 Chat Now
Questions?
Our friendly customer service team is available right now.
Start Live Chat
LIVE CHAT »