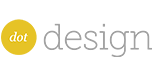 Find Your .DESIGN Domain Name
Experts by .DESIGN
.design
Transfer your domain
Register bulk domains
What is .DESIGN?
Fashioned for innovators and drafters, this domain extension is ideal for anyone who is part of the creative process.
Why choose a .DESIGN domain?
The business world exists because of creative people. Put yourself on the map with this outspoken domain extension. Benefits:
Signals that your website offers services or ideas related to an industry.
Grabs attention as it is a common word but an uncommon domain extension.
Works for a multitude of industries.
Has a higher availability than .COM, so you can find the name you want.
Who should register a .DESIGN domain?
Engineers, architects, graphic artists, game designers and individuals or organizations with a creative streak.
Individuals looking to create an online portfolio of their work.
.DESIGN Domain Pricing
Term
Register
Transfer
Renew
1 year

C$ 51.75

$ 68.99

C$ 51.75

$ 68.99

C$68.99
2 years
C$120.74
C$ 137.98
3 years
C$189.73
C$206.97
5 years
C$327.71
C$344.95
.DESIGN Domain Features
Web Hosting Canada gives you more. With each new domain name registration, you also get:
Domain Essentials (included!)
Complete DNS Control
Easily change nameservers, or create custom A, CNAME, TXT records using your Domain Manager.
Domain Locking
Protect your domain from unauthorized transfer with our security lock.
WHOIS Information Management
Update your domain's contact information with ease, to ensure it's always up-to-date
Domains Addons ($)
Domain Manager Pro
Protect your domain with more powerful Anycast DNS to help withstand large-scale attacks and increase uptime. Starting at 0.99$/mo.