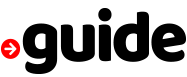 Find Your .GUIDE Domain Name
Discover your path online
.guide
Transfer your domain
Register bulk domains
What is .GUIDE?
A .GUIDE domain name commands authority and can quickly communicate the fact that you have the knowledge and wisdom to help others meet their goals. .GUIDE domains are available for immediate registration with Web Hosting Canada.
Why choose a .GUIDE domain?
.GUIDE domains are great for those who lead others. Whether you're backpacking through the rainforest or demonstrating the steps to setup a computer, a .GUIDE domain lets people know what you're all about before they even visit the website.
Who should register a .GUIDE domain?
Anyone who creates, sells, or gives away guides of any kind
Anyone who IS a guide of any kind
Bloggers and business owners looking to establish authority
People needing to promote a specific product, service, or event
Professionals in need of a customized email address
Businesses looking to grow and protect their brand
Make sure everyone finds you first with a .GUIDE domain!
.GUIDE Domain Pricing
Term
Register
Transfer
Renew
1 year

C$ 38.86

$ 51.81

C$ 38.86

$ 51.81

C$51.81
2 years
C$90.67
C$ 103.62
3 years
C$142.48
C$155.43
5 years
C$246.10
C$259.05
.GUIDE Domain Features
Web Hosting Canada gives you more. With each new domain name registration, you also get:
Domain Essentials (included!)
Complete DNS Control
Easily change nameservers, or create custom A, CNAME, TXT records using your Domain Manager.
Domain Locking
Protect your domain from unauthorized transfer with our security lock.
WHOIS Information Management
Update your domain's contact information with ease, to ensure it's always up-to-date
Domains Addons ($)
Domain Manager Pro
Protect your domain with more powerful Anycast DNS to help withstand large-scale attacks and increase uptime. Starting at 0.99$/mo.