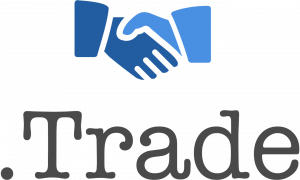 Find Your .TRADE Domain Name
.TRADE secret is out!
.trade
Transfer your domain
Register bulk domains
What is .TRADE?
A .TRADE domain name is an exclusive space for a variety of commercial disciplines - ideal for any business or individual involved in finance, or an exchange of goods and services.
Who should register a .TRADE domain?
Financial institutions
Stockbrokers
Investment companies
Cryptocurrency traders
Bartering and swapping sites
.TRADE Domain Pricing
Term
Register
Transfer
Renew
1 year

C$ 35.99

$ 44.99

C$ 35.99

$ 44.99

C$44.99
2 years
C$80.98
C$ 89.98
3 years
C$125.97
C$134.97
5 years
C$215.95
C$224.95
.TRADE Domain Features
Web Hosting Canada gives you more. With each new domain name registration, you also get:
Domain Essentials (included!)
Complete DNS Control
Easily change nameservers, or create custom A, CNAME, TXT records using your Domain Manager.
Domain Locking
Protect your domain from unauthorized transfer with our security lock.
WHOIS Information Management
Update your domain's contact information with ease, to ensure it's always up-to-date
Domains Addons ($)
Domain Manager Pro
Protect your domain with more powerful Anycast DNS to help withstand large-scale attacks and increase uptime. Starting at 0.99$/mo.