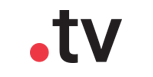 Find Your .TV Domain Name
Video content. People want it. Tell them you have it.
.tv
Transfer your domain
Register bulk domains
What is .TV?
Television is losing the important position it once held for both viewership and advertising revenue. Online videos, on the other-hand, are quickly talking the lead position. Get in the race with a .TV domain.
Why choose a .TV domain?
If you are looking to entertain and/or inform, then this domain extension is for you. Benefits:
Allows for an easy to remember domain name.
Provides a foothold into the online video and film market!
Has a higher availability than .COM, so you can find the name you want.
Who should register a .TV domain?
Video content creators
Vloggers
Critiques, commenters, and analyzers of shows or movies
.TV Domain Pricing
Term
Register
Transfer
Renew
1 year

C$ 38.99

$ 51.99

C$ 38.99

$ 51.99

C$51.99
2 years
C$90.98
C$ 103.98
3 years
C$142.97
C$155.97
5 years
C$246.95
C$259.95
.TV Domain Features
Web Hosting Canada gives you more. With each new domain name registration, you also get:
Domain Essentials (included!)
Complete DNS Control
Easily change nameservers, or create custom A, CNAME, TXT records using your Domain Manager.
Domain Locking
Protect your domain from unauthorized transfer with our security lock.
WHOIS Information Management
Update your domain's contact information with ease, to ensure it's always up-to-date
Domains Addons ($)
Domain Manager Pro
Protect your domain with more powerful Anycast DNS to help withstand large-scale attacks and increase uptime. Starting at 0.99$/mo.