6 ways to monetize your blog
Can you make money with your blog? You sure can!
As you already know, there are many reasons to have a blog for your business. Nowadays, many people create a blog in order to monetize it. Of course, it doesn't happen overnight. On the contrary, making a blog profitable requires time and energy.
Starting a blog today doesn't mean you'll be ready to monetize it tomorrow - it'll have to gain some notoriety first. However, it's still a good idea to start thinking about it!
How can you make money from your blog? We outline 6 ways of doing this below. Each of these require varying levels of involvement or work.
Why should you monetize your blog?
It's very simple: if you're going to write and invest time in your blog, why not make it profitable?
Monetizing your blog will allow you to:
Make the most of your time
Have passive income
Develop partnerships that will give your blog greater credibility and visibility
Eventually, make a living from your blog
How is this possible in practice?
1. Affiliate marketing
You may have already heard of affiliate marketing. This strategy involves embedding an affiliate link on your site for a product or service related to your niche. For example, if you're writing a blog about insurance, you probably won't include affiliate links for buying dog food… unless you're coming up with wildly creative connections!
Affiliate link: This is a type of link that redirects to a website. The special feature of this link is that it is equipped with a tracking cookie, which can directly recognize the web origin of a user (from one site to another). Once you sign up for an affiliate program and the link is placed on your site, the cookie can recognize that a user is moving from your site to another. This technology makes it possible to know if a user who buys a product comes from your site.
Then, if your readers click on the affiliate link and purchase the product or service in question, you'll receive a commission, as specified in your agreement with the partner company.
The success of this method depends on the real interest your target audience has for the product or service in question. Of course, we suggest that you select your partners carefully: you wouldn't want to promote shady products on your blog!
A good example of affiliate marketing is the WHC affiliate program: you can become an affiliate and link to our site. When your visitors purchase one of our services, you get compensated financially. Cool, right?
The upside: No investment required! It's very simple, as you don't have any inventory to manage. It's passive income – you integrate the link and it works for you!
The downside: This method is only profitable if you have enough traffic.
2. Ad placements
While surfing the web, you've probably encountered those banner ads that slow down your browser. These were probably banners displayed by Google Adsense or other alternatives, such as media.net or Amazon's affiliate marketing program.
Unfortunately, you don't have control over the ads, but generally speaking, media placement sites do a good job of targeting your readers' needs.
The upside: Very easy to set up: you only have to integrate a code into your website. No need to contact customers or partners.
The downside: As mentioned, ads can make your site heavy and unpleasant for visitors. The user experience becomes less interesting for your readers, especially on mobile. The content to be read gets lost in all the advertising spaces. And once again, you'll need a lot of traffic to make this method profitable.
3. Merch and promotional items
Do you want your brand to catch on? Why not make and sell products displaying your brand? Anything from mugs to pencils and shirts with your logo on them is fair game.
If you have a gardening blog, you might want to sell gardening tools or consider writing an ebook on how to start a vegetable garden. Obviously, this method requires an investment of time and money, but it will help you gain visibility.
The upside: Merch and infoproducts allow you to create an attachment to your blog in addition to giving you great publicity.
The downside: Creating infoproducts and managing item orders will require more time and money than other passive income methods.
4. Sponsored posts
A swimwear company contacts you and offers to send you two or three swimsuits from their new collection, so that you can present them to your readers via an article. This would be a good idea if your target audience is young women who like to travel!
In this case, you'd create a sponsored post featuring a product or service from a company that wants to use your blog as a showcase. The company will typically give you a one-time fee to take advantage of your traffic. Some companies may try to just send you products, without any money involved. It's up to you to decide whether to simply accept the gifts or whether to monetize the opportunity.
Obviously, if you opt for a sponsorship strategy so closely related to influencer marketing, it's important at the very top of the article to always mention that it is a sponsored partnership.
The upside: It allows you to discover and try out new products!
The downside: It can be difficult to give positive reviews that are also nuanced and honest. Ideally, make sure to feature only products or services that you really like.
5. Membership Plan
Why not create a VIP area on your blog that would allow you to generate money? There are many ways to do this: you just need to use your creativity to make it profitable. For instance, you could offer…
Exclusive access to a Facebook group
A subscription to your Patreon account
A free tool every month
You could even take it a step further and offer consulting, or sell online courses related to the topic of your blog. If you have a particular expertise, this could be turned into a full-time business!
The upside: The possibilities are almost endless. Not only will you generate money, but who knows where it could lead? Could be the beginning of a successful business!
The downside: You'll have to be convincing so that your users take out their wallets. Indeed, why pay when there's already a free information base? It's up to you to think strategically.
6. Donations and fundraising campaigns
Did you know that not only charitable organizations are allowed to integrate donation forms on their website? In fact, you can also do it on your blog! With WordPress, you can easily integrate the WP donation extension – and voilà!
Are you just starting your project? Why not launch a crowdfunding campaign like on Gofundme? You could offer those supporters who participate in the campaign a VIP space on your blog, or a promotional item or infoproduct, as mentioned above. We encourage you to have different levels of products to offer, depending on the investment. For example, a person who donates $10 will get a VIP space, while a person who donates $50 will get the VIP space and a T-shirt. Be creative!
Finally, have you heard of the Buy me a coffee website? This platform allows people to donate money to different creators they like: musicians, bloggers, writers, etc. You have nothing to lose by signing up!
The upside: Collecting donations builds reader loyalty: if they donate money, it means they like your content! And if they want to continue consuming the content you offer on your blog, they know the donations are worth the cost.
The downside: This is a passive income method that will require patience. Why would people give you money when there are so many free blogs out there?
So now, how will you monetize your blog?
Of course, as you can imagine, there are many other ways to monetize your blog: creating podcasts, using influencers, etc. You can combine these various strategies, but be careful not to try to do everything! Not only will you burn yourself out, but you'll also get lost amongst all these different approaches. We encourage you to pick two or three, and maximize these. Try to choose, for example, two passive methods and one that requires more time. After that, don't forget to develop a digital strategy to drive traffic to your site!
Whenever possible, draw up a contract when you collaborate with partners. This is actually quite essential, and can save you a lot of legal trouble down the road.
Now that you've started your blog, start thinking about your monetization strategy, but be realistic: you won't wake up a millionaire tomorrow morning!
---
---
Web Hosting Canada
manages fast and reliable online infrastructure with 24/7 support.
Learn more about WHC
Also on the WHC Blog

cPanel 108 has arrived!
If you are using any of WHC's web solutions, you are probably aware that cPanel is the tool used to manage your services behind the scenes. It is the gold standard when it comes to web hosting control panels, and we always...
Read full article

Monitor your web performance with PHP X-Ray
Are you looking for a way to speed up your website and boost its performance? Introducing PHP X-ray! A new performance monitoring tool you can use to identify issues and improve the performance of your website. We...
Read full article
1
How can we help?
How can we help?
Our experts are available 24/7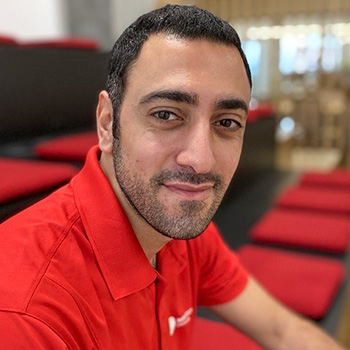 Chat Now
Questions?
Our friendly customer service team is available right now.
Start Live Chat
LIVE CHAT »