cPanel Price Adjustments
cPanel, the company behind the control panel used by Web Hosting Canada's hosting services, has announced another price increase. We wanted to take the time to communicate how this change will impact your service pricing.
These price adjustments will only impact Reseller Hosting, Cloud Server, and Dedicated Server clients. While existing
Web Hosting
and
Managed WordPress Hosting
plans may be impacted at a later time, they will not be impacted right now.
How are prices changing?
cPanel has changed its pricing for its license partners (like WHC), which in turn forces us to pass along the increase to our own clients. Depending on the service you use, here is how your pricing will be affected, starting now:
Service
New Pricing for cPanel Accounts
Cloud Servers
(all Managed Linux)
1 cPanel account: FREE
2-5 cPanel accounts: $6.99/m
6-30 cPanel accounts: $14.49/m
31-50 cPanel accounts: $23.99/m
51-100 cPanel accounts: $31.99/m
101-150 cPanel accounts: $46.99/m
151-200 cPanel accounts: $61.99/m
201-250 cPanel accounts: $76.99

Bundle up to 50 additional accounts @ $15/month

Dedicated Servers
(all Managed Linux)
1 cPanel account: FREE
2-100 cPanel accounts: $31.99/m
101-150 cPanel accounts: $46.99/m
151-200 cPanel accounts: $61.99/m
201-250 cPanel accounts: $76.99/m
251-300 cPanel accounts: $91.99/m
301-350 cPanel accounts: $106.99/m
351-400 cPanel accounts: $121.99/m
401-450 cPanel accounts$136.99/m
451-500 cPanel accounts: $151.99/m
501-550 cPanel accounts: $166.99/m
551-600 cPanel accounts: $181.99/m
601-650 cPanel accounts: $196.99/m
651-700 cPanel accounts: $211.99/m
701-750 cPanel accounts: $226.99/m
751-800 cPanel accounts: $241.99/m
801-850 cPanel accounts: $256.99/m
851-900 cPanel accounts: $271.99/m
901-950 cPanel accounts: $286.99/m
951-1000 cPanel accounts: $301.99/m
1451-1500 cPanel accounts: $451.99/m

Bundle up to 50 additional accounts @ $15/month
When does this price change take effect?
These price changes are taking effect immediately for all new services and any renewals.
WHC will absorb any price increases for any remaining time on all affected prepaid service.
How can I see how many cPanel accounts I am using?
The easiest way to see how many cPanel accounts you are currently using is by connecting to your Administrator control panel called the Web Host Manager (or WHM for short), available in your Client Area, and clicking on List Accounts. This will list all the accounts on your server, along with a total count.
Why is this pricing change happening?
cPanel has put out the following statement justifying its increase:
"Over the past 12 months, we've delivered on many substantial features and capabilities. These include optimized updates, a reduced memory footprint, DNSSEC improvements, and enhanced NGINX support.
We will continue investing in improvements to your overall cPanel experience, just as we know you will continue to build, develop, and grow your businesses."
How to Reduce the Impact of cPanel's Price Increase
While we can't stop the price increase, here are some things you can do to minimize its impact if you use either Reseller Hosting, Cloud Servers or Dedicated Servers:
Immediately terminate Any Unused or Dormant cPanel Accounts
Given that cPanel's pricing change results in a monthly charge based on the number of unique accounts; unused and test accounts should be deleted.
Terminate Suspended Accounts
Delete any suspended accounts, if you don't need them. A suspended account will be billed the same as an active account would.
Consider performing a backup first, just in case your client changes his mind!
Use Addon Domains
"Addon" domains within the same cPanel do not get counted as separate cPanel accounts, so consider removing smaller standalone cPanel accounts and instead hosting them into addon domains in another one of your accounts.
Keep in mind that the process of moving a separate cPanel account into an addon is relatively complex and can have serious security and performance implications. Use only in specific cases and always proceed with care! If you have any questions, please reach out to our support team for guidance.
Consider an Alternative Control Panel
You may want to consider switching your service to another platform called DirectAdmin.
DirectAdmin is a lightweight commercial control panel that offers most of the same features available in cPanel, but at a lower cost.
Switching control panels involves spinning up a new server, configuring it, migrating all your accounts and (usually) updating their DNS. This is no trivial task, nor is it one we necessarily recommend. However, if you decide to go this route, WHC can and will assist you with the steps required to undertake such a migration. All you need to do is reach out to our support team for assistance.
Web Hosting Canada's Take on the cPanel Price Increases
While we understand the need to adapt pricing to better reflect the usage and increased features, we're disappointed to see this increase happen for a second year in a row, and will continue to negotiate with all our partners and evaluate all our options to ensure that we continuously deliver exceptional value to you.
Should you have any questions or concerns about how the cPanel price changes may affect you, please contact your WHC account representative. As always, we'll do our best to assist!
Happy hosting,


---
---
Web Hosting Canada
manages fast and reliable online infrastructure with 24/7 support.
Learn more about WHC
Also on the WHC Blog

Happy Holidays from WHC!
The year is coming to an end and we didn't want it to pass without expressing our gratitude for your continued business and support. It's been a tough time for many business owners in Canada and around the world, but...
Read full article

How (and why) to Create and Install a Facebook Pixel on Your Website
If you're using Facebook ads to promote your business, there is one essential tool you should consider: The Facebook Pixel. It gives you the ability to maximize the efficiency of your promotions, target highly specific...
Read full article
1
How can we help?
How can we help?
Our experts are available 24/7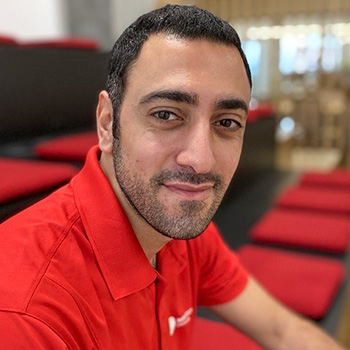 Chat Now
Questions?
Our friendly customer service team is available right now.
Start Live Chat
LIVE CHAT »