Domain News & Promos to Start 2018!
2018 has a lot of .PROMOs to help you promote .VIDEOs, .MEDIA, and more, online. Whether you're a .PROfessional working at a .COmpany, or just the average .CAnadian looking to .BLOG about your .SKI trips, your perfect domain name is only a ".CLICK" away.
Finding the right name for your website can be just as hard as finding the right name for your business. Actually, picking a domain name can be even harder considering there are so many Top Level Domains or TLDs, i.e. the last part of a web address like .COM, .NET, or .CO, to choose from.
Furthermore, it can often be advantageous to register multiple domain names to
Create more avenues for your site to be found
Create effective landing pages using memorable domains that would link back to your primary site
Block competitors from piggybacking off your success
Luckily, the decision gets easier when TLDs go on sale!
January's Featured Domain Promotions
As there are hundreds of TLDs, when a sale occurs there are quite a few to choose from.
Here are some of the ones that have been pulling ahead of the competition (a complete list can be found at under the "On Sale" section of our domain page).
.CA $2.00 $13.99 – Canada's official TLD, it is the best way to get into the Canadian market.
.CLICK $7.99 $17.99 – A call to action as well as a memorable domain name extension.
.PRO $7.99 $24.99 – For experts providing knowledge or services.
.TOP $8.99 $18.99 – One of the fastest growing TLDs, buy one now to stay on .TOP of your game.
.VIDEO $11.99 $32.99 – Take your YouTube channel to the next level with your own video website.
.SHOP $11.99 $54.99 – An excellent way to attract people looking to buy.
.ME $11.99 $17.99 – For a website that is all about you and your interests.
.MEDIA $11.99 $43.99 – Advertisers, journalists, graphic artists or video editors, this TLD does it all!
.PROMO $12.99 $25.99 – Everyone loves a deal!
.BLOG $14.99 $44.99 – One of the best TLDs to let everyone know that you have something to say.
.CO $14.99 $39.99 – Represent a Company, Cooperative, or Corporation online.
.GAMES $14.99 $29.99 – Whether you create games or comment on them, you're covered with this TLD.
.HELP $22.99 $49.99 - When people are in need they will search for assistance.
.PICS $22.99 $49.99 – Photo galleries and photo services find a home at .PICS.
These promotions are on for a limited time, so act now!
Upcoming Price Changes
.NET - As of February 1st 2018, the .NET registry is increasing its cost. The average price will go from $13.99 to $14.99 for the first year and $19.99 to $20.99 for renewals.
.CA – the 2$ .CA domain registration sale ends January 25, 2018, so if you haven't already gotten yours, you've got one last chance!
New Year, New Opportunities
Will this year be the one that brings your business, website or online project to the next level? The perfect domain name is waiting for you, all you have to do is find it.
Happy Hosting,
The Team at WHC
---
---
Web Hosting Canada
manages fast and reliable online infrastructure with 24/7 support.
Learn more about WHC
Also on the WHC Blog

.CA Domains: A Guide to the Canadian Internet
As the second largest country on the planet, Canada is not too difficult to find on a map. But what about finding information about Canadians, Canadian businesses, or Canadian interests online? The .CA domain extension...
Read full article

Meltdown and Spectre: A Massive Security Flaw affects nearly all devices on the planet!
One of the largest (quite possibly the largest ever) security issues affecting electronic devices was reported on Jan 2nd, 2018. Labeled as Meltdown and Spectre, these related but separate security loopholes exploit vulnerabilities...
Read full article
1
How can we help?
How can we help?
Our experts are available 24/7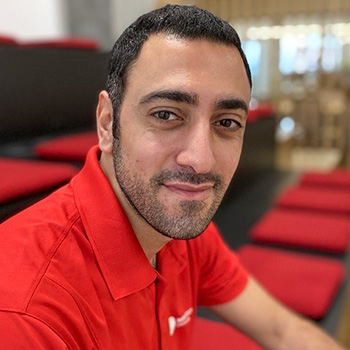 Chat Now
Search the Help Center
Questions?
Our friendly customer service team is available right now.
Start Live Chat
LIVE CHAT »