Dynamic Caching is Coming, Making Your Websites Even Faster!
As you may already know, faster websites mean happier clients, better Google rankings, and more sales. Starting next week, Web Hosting Canada will enable LiteSpeed dynamic caching technology across all web hosting accounts running WordPress, substantially increasing performance for you and your visitors.
What is Dynamic Caching, and Why is it Useful?
Dynamic caching is a website acceleration technology that stores compiled website data in very fast memory. Instead of performing millions of calculations on each website visit, these calculations will only be performed once, whenever you make a change to your website. As a result, the same website can be presented to your visitors up to 100 times faster.
How Will Dynamic Caching Work with WordPress?
Dynamic caching will be enabled through the WordPress LiteSpeed plugin, called LS Cache. It manages and purges server-level cache to allow your website to load as efficiently as possible. The plugin also optimizes images as well as many other aspects of your WordPress site. You will be able to access the plugin's advanced configuration from your WordPress admin dashboard.
What if I Already Have a Caching Plugin on WordPress?
LS Cache has been proven to be faster and more efficient than any standalone WordPress caching plugin, such as WP Super Cache, W3 Total Cache, or WP Rocket. You can explore some of its benefits in this feature comparison. If you already use another caching plugin, LS Cache will be installed but will not be activated. We still suggest you try out LS Cache to benefit from advanced caching that other plugins are unable to provide.
Is the LS Cache plugin difficult to use?
The LS Cache has a simple configuration that will automatically start boosting the performance of your site without you needing to configure anything. If you would like to perform advanced configurations, please consult our LiteSpeed Cache WordPress Plugin Guide.
What if I don't use WordPress?
LiteSpeed Caching also supports the following popular apps:
Just like with WordPress, the acceleration is provided through a free plugin. Simply download and install the necessary plugin by following the instructions above, and enjoy the speed boost.
If you don't use either of these apps or WordPress to power your website, dynamic caching will not be enabled. You will nonetheless continue to benefit from LiteSpeed's standard web acceleration technology deployed earlier this year.
When and How Will the Upgrade Happen?
WHC will add the WordPress LS Cache plugin to all active and eligible WordPress installations across all web hosting and reseller hosting accounts starting December 5, 2018, with the full deployment expected to complete by December 15. This automated process will involve adding specific files and database entries to each WordPress installation. No downtime is expected for your websites during this operation.
Clients using Cloud, Dedicated or Weebly services will not be affected by this upgrade, nor will clients running applications other than WordPress, unless they install the plugins listed earlier. Cloud and Dedicated server clients can request activation of the LS Cache feature by ordering a LiteSpeed license through the Upgrade Options section of their service in their Client Area.
Clients on WHC's Managed WordPress platform are already benefiting from the LS Cache plugin and will also not be affected by this maintenance.
How Can I test LS Cache on WordPress?
LS Cache is already available and can be deployed on your account right now, allowing you to test its functionality before our scheduled deployment date.
To install LS Cache:
Log in to cPanel
Click on LiteSpeed Web Cache Manager, under Advanced

Scroll down to LiteSpeed Cache Management and click on WordPress Cache
Click Scan
Once LiteSpeed has finished scanning your account, it will display all the WordPress installations it has discovered
Select the WordPress installations you would like to enable LiteSpeed Cache on, and click on Enable

How can I disable the cache or opt-out of the Upgrade?
While we believe the cache system to be robust enough to be deployed into a production environment, there is always a chance that an upgrade may cause certain issues on some websites. As such, some users may wish to disable the cache after it's been installed, or opt-out of the automated upgrade process altogether.
To opt out:
Log in to cPanel
Click on LiteSpeed Web Cache Manager, under Advanced
Scroll down to LiteSpeed Cache Management and click on WordPress Cache
Click Scan
Once LiteSpeed has finished scanning your account, it will display all the WordPress installations it has discovered
Select the WordPress installations you would like to prevent LiteSpeed Cache from being installed on, and click on Flag
What Type of Problems Could I Encounter Post-Upgrade and How Should I Prepare?
This migration should not negatively affect the functionality of your website, and no special intervention is required on your behalf. In order for the upgrade to be applied to your installation, please make sure you are using a recent version of your web application (or CMS). LS Cache does not support WordPress prior to version 4.0.
The most common issues we've seen with dynamic caching is that changes you make to your website may occasionally not be reflected immediately online. In order to force the changes to appear immediately on your website, you could purge your website cache manually.
You are encouraged to visit your website after the upgrade is completed in order to ensure that everything works as expected, and report any issues to our support staff.
Enjoy the speed boost and as always, happy hosting!

---
---
Web Hosting Canada
manages fast and reliable online infrastructure with 24/7 support.
Learn more about WHC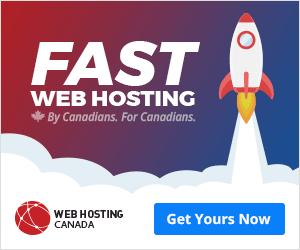 Also on the WHC Blog

WordPress 5.0, Codename Bebo, is Here!
WordPress 5.0 is finally here. Released on Dec 6th, 2018, this long-awaited update comes with many improvements and most of them are thanks to the new editor, codename Gutenberg. What Is Gutenberg? Gutenberg...
Read full article

Cybersecurity Event in Montreal on Nov 26th
Join Web Hostings Canada's CEO, Emil Falcon, for an informative discussion on the current and future state of cybersecurity in Canada. Presented by the Canadian Internet Registry Authority (CIRA), the .CA registry, this...
Read full article
Get content like this sent directly to your inbox!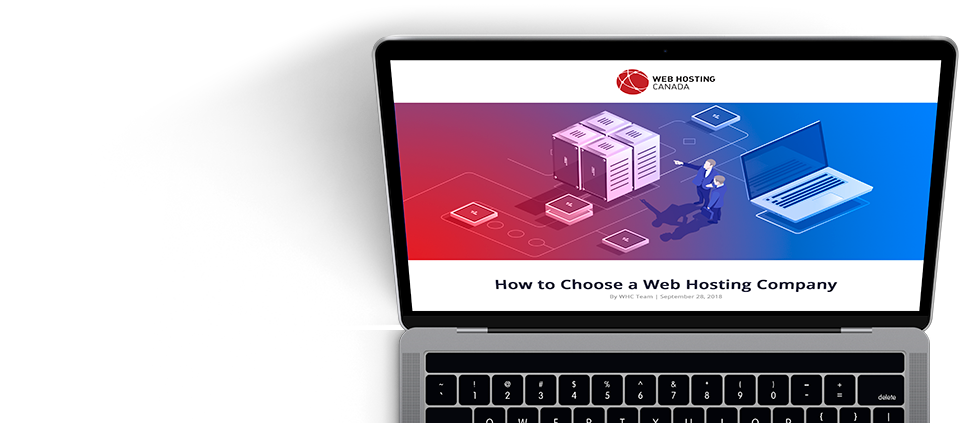 1
How can we help?
We're online!
Our experts are available to answer you immediately.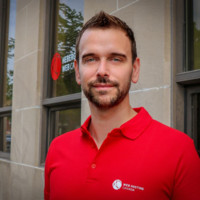 Start Live Chat
Questions?
Our friendly customer service team is available right now.
Start Live Chat
LIVE CHAT »