WordPress 5.0, Codename Bebo, is Here!
WordPress 5.0 is finally here. Released on Dec 6th, 2018, this long-awaited update comes with many improvements and most of them are thanks to the new editor, codename Gutenberg.
What Is Gutenberg?
Gutenberg is the new WordPress editor, and its objective is to make WordPress easier to use and work with. It does this by introducing the concept of blocks. When you want to add an element to a page, like an image, a video, columns, or a button, you simply add the relevant block to anywhere on the page with just a few clicks.
Gutenberg replaces the previous editor (called TinyMCE) which required users to have knowledge of shortcodes and HTML to write certain types of content. With Gutenberg, WordPress users can intuitively do more without needing to learn a coding language.
Here is a clip of Gutenberg in action!

You will be able to add many new elements to your pages and posts just as easily.
And for all you code-heads you'll still be able to add your custom HTML and shortcodes. But now you do so by adding the shortcode or custom HTML block to your page or post.
Why Is Gutenberg Awesome?
While Gutenberg certainly has its share of skeptics, it largely improves the WordPress experience in several key areas:
What you see is finally what you get (at least, most of the time!). With blocks, you'll be able to adjust most of your content directly from your admin dashboard and the end result is likely to look just the same for your visitors as it did while you were building it.
It's mobile-friendly and responsive by design. Most blocks will be able to adapt to most screen resolutions, making your website look good on all devices, whether they're tiny smartphone screens or large 50" TVs.
It allows you to re-use blocks in multiple pages, making your content more adaptable and reusable.
Less distractions, easier for beginners, support for custom blocks, and plenty more!
How Will Gutenberg Affect My Existing Content?
By default, activating Gutenberg will move any existing content built with the previous editor into a single Classic block. This allows you to edit existing content similarly to the way you would use the previous editor.
Most advanced visual editors such as Elementor (used by WHC's Managed WordPress), or Divi have already implemented full support for Gutenberg, so upgrading should not negatively impact your website.
If you do notice errors following the Gutenberg editor's activation on a specific existing page, you can use the WordPress revision feature to easily roll back to the previous, working version.
That being said, there are those who are comfortable working with their current editor and would rather not switch it up. WordPress understands this and offers the free Classic Editor plugin. The plugin is maintained directly by WordPress and will be officially supported until at least 2022.
WordPress 5.0 Also Has a Brand New Theme
WordPress 5.0 introduces a new default theme called Twenty Nineteen. This theme was created to showcase Gutenberg and its capabilities. Providing a minimalist style that works for both bloggers and businesses, Twenty Nineteen will be an excellent option for new and experienced users, and works great with blocks.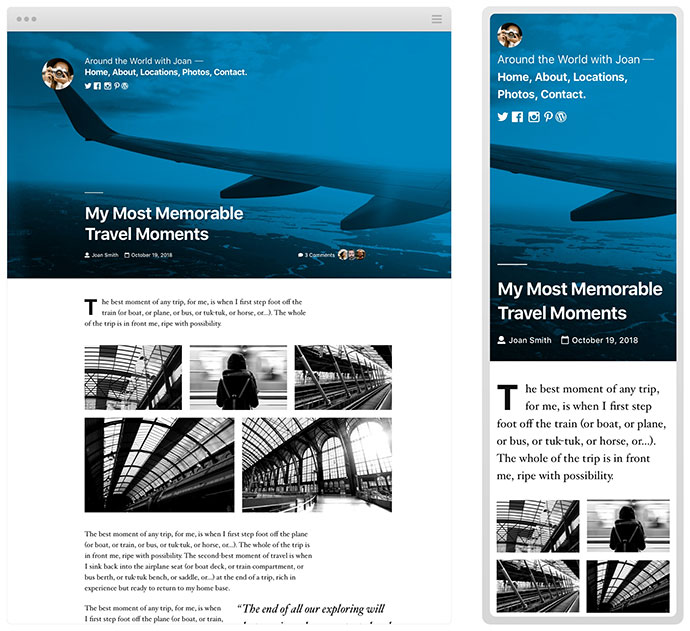 Will the Update Break My Site?
With so many plugins, themes and customizations available with WordPress, any major update has the potential to cause issues. As such, just like with any upgrade, it's preferable to proceed with caution. This means:
Picking a time when your website isn't busy and your developers are available in case they're needed. For most, this might mean waiting until after the holidays are done with.
Verifying that all your installed plugins are running the latest version and are confirmed to be compatible with WordPress 5.0.
Ensuring you have a recent backup.
Testing the upgrade on a staging environment first (if available).
Testing your website thoroughly post-upgrade.
Web Hosting Canada offers automatic backups on all Canadian Shared Hosting, Managed WordPress Hosting and Reseller accounts, so that's one less thing for you to worry about.
How Do I Update My WordPress?
Updating your WordPress to 5.0 is simple:
Log in to your WordPress Admin Dashboard
Click the Update link at the very top and confirm the update
Wait a few seconds, and you're done!
If you have not already done so, we recommend you also consider updating your plugins along with your WordPress.
Give Gutenberg a Try
As Gutenberg is a significant change to the interface it is likely that many WordPress users will be hesitant to learn a new way of working with WordPress. But before adding the classic editor plugin, it should be given a chance.
Its streamlined functionality is designed to facilitate the creative process, minimize roadblocks and make everything easier. So why not see for yourself why the planet's most popular CMS has made such a significant change.
Looking to Start a New WordPress Site with Gutenberg?
Web Hosting Canada's Managed WordPress plans come pre-installed with WordPress 5.0 and Gutenberg, enhanced with Elementor's simple and intuitive design interface and optimized for performance with LiteSpeed's Dynamic caching technology. All this on a fast, Canadian Cloud and with WordPress experts available 24/7 to help if ever you get stuck and need a hand!
Make Gutenberg the Best It Can Be
There is a golden opportunity with Gutenberg. WordPress is determined to make the new editor the best on the market. To do this the development team is being extremely proactive with accepting user feedback. If you have any comments or recommendations, you can contact WordPress to help them make this amazing tool even better.
Happy Hosting,


---
---
Web Hosting Canada
manages fast and reliable online infrastructure with 24/7 support.
Learn more about WHC
Also on the WHC Blog

Increase your Google Visibility with Structured Data & Rich Results
Looking to improve your visibility on search engines like Google? Rich Results may help you do just that. What are Rich Results? Why are Rich Results Important? How to get Rich Results with Structured Data Creating...
Read full article

Dynamic Caching is Coming, Making Your Websites Even Faster!
As you may already know, faster websites mean happier clients, better Google rankings, and more sales. Starting next week, Web Hosting Canada will enable LiteSpeed dynamic caching technology across all web hosting accounts...
Read full article
1
How can we help?
How can we help?
Our experts are available 24/7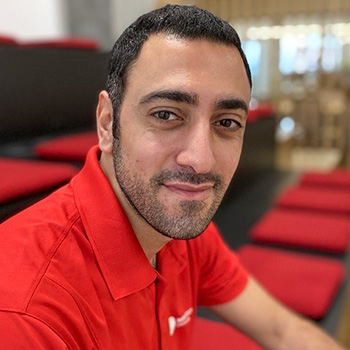 Chat Now
Questions?
Our friendly customer service team is available right now.
Start Live Chat
LIVE CHAT »