Get $600 in Google Ads credit!
WHC is now an official Google partner! As a result, qualifying WHC clients can receive a Google Ads credit of $600 after they spend an equivalent amount with a new Google Ads account!
This promotion is available for customers with Web Hosting, Managed WordPress, Weebly, Reseller, Cloud, and Dedicated Servers plans.
For eligibility requirements and instructions on how to get started, please read through our help article.
What exactly are Google Ads?
Google Ads are a way for you to grow your business by getting in front of potential customers when they search for businesses like yours in Google Search. They are paid advertisements that try to capture the attention of people who are searching for particular keywords related to your business.
For example, if you sell bicycles for kids, you may ask Google Ads to show an advertisement for your business when someone types in 'bikes for children' or any close combination or variations of these keywords.
Here's what this looks like in action: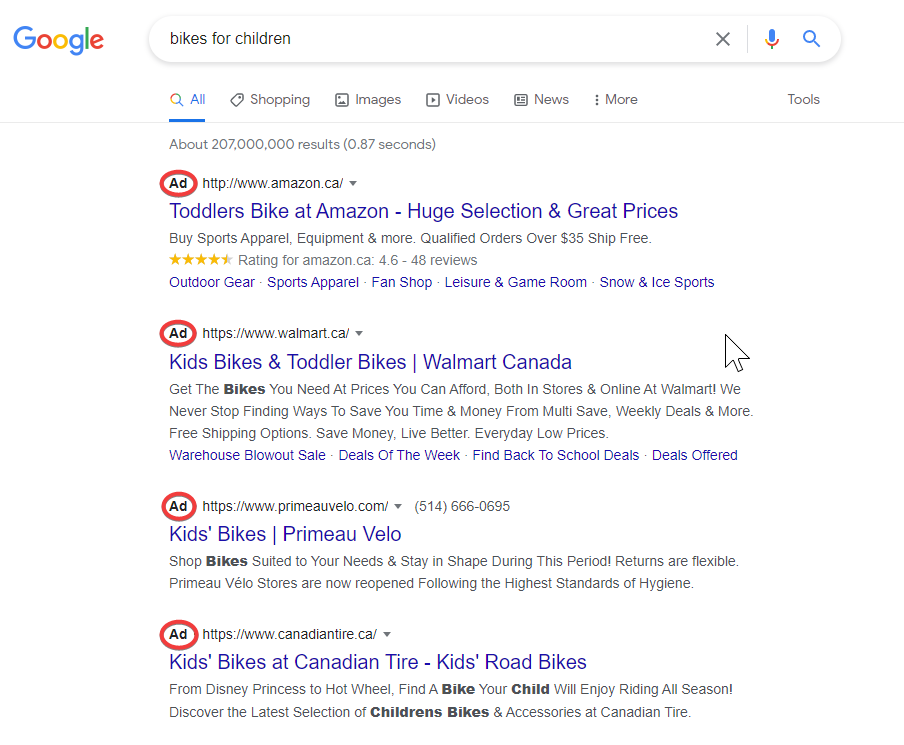 You can see the 'Ad' tags on all the advertisements that pop up in search under this keyword term which have been paid for by these companies.
How is this different from SEO?
Search engine optimization (SEO) is different from paid advertising, as with SEO you are trying to make your content/website show up 'organically' in search results, meaning without paying for it. This requires a lot more time, energy, and focus on creating the right targeted content associated with specific keywords which are properly tagged on the backend to help your website rank higher and show up higher in search engine results. The higher up your content shows, the more likely it is to be seen and clicked on by potential customers.
For example, the same 'bikes for children' Google search from above, looks like this for organic results: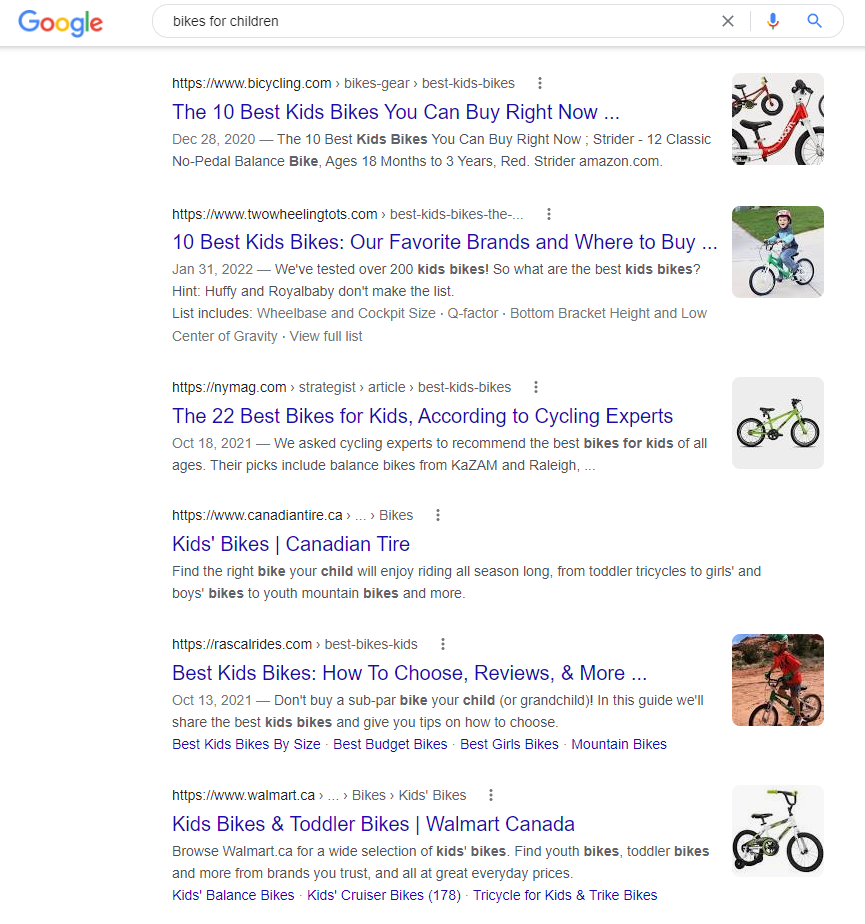 These companies have specifically optimized their website content in order to rank highest in Google search results for these keywords, in their region.
To summarize, Google Ads is a great way to get visibility from prospective customers that can lead to immediate sales and works well alongside long-term SEO work. We recommend employing both approaches simultaneously for maximum visibility.
To request your Google Ads credit with one of our qualifying products, please refer to our help article.
---
---
Web Hosting Canada
manages fast and reliable online infrastructure with 24/7 support.
Learn more about WHC
Also on the WHC Blog

How Imunify360 protects your websites
With new online threats emerging every day, the risks of not securing your files and information are greater than ever before. Despite the constant evolution of technology, hackers, spammers, and scammers continue to devise...
Read full article

PHP 8.0 and 8.1 are now available
PHP 8.0 & 8.1 are both available on WHC's Web Hosting, Reseller Hosting, and Managed WordPress plans. For Cloud and Dedicated plans, 8.0 is now available provided you have the latest cPanel version. These upgrades bring...
Read full article
1
How can we help?
How can we help?
Our experts are available 24/7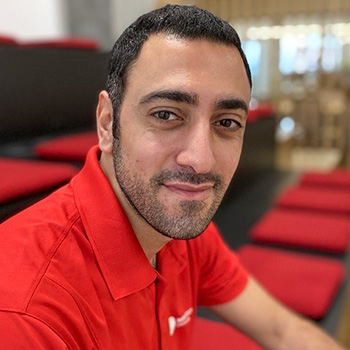 Chat Now
Questions?
Our friendly customer service team is available right now.
Start Live Chat
LIVE CHAT »