How Imunify360 protects your websites
With new online threats emerging every day, the risks of not securing your files and information are greater than ever before. Despite the constant evolution of technology, hackers, spammers, and scammers continue to devise ways to conduct illicit activities and steal information. Now more than ever, it's crucial to have protection and stay safe in the online world.
At WHC, we use Imunify360 to protect our hosting servers and keep your website safe. If you have a Web hosting, Reseller, or WordPress hosting plan, your websites are already protected by this powerful security solution. Imunify360 is also available with our Cloud and Dedicated server plans, as an addon that's fully managed and installed by our team.
Read on to learn how Imunify360 protects your websites…
So what is Imunify360?
Imunify360 is a comprehensive security suite, developed by CloudLinux (one of the world's most popular operating systems - for server hosting). It has grown into one of the world's most powerful server-side security platforms, that protects your website (and emails) with a combination of cutting-edge technologies. This protection comes in the form of real-time antivirus, advanced firewall, and malware detection systems.
How does Imunify360 protect my website?
Proactive defense against cyberattacks
Intelligent AI detects and blocks malicious code executions in real-time, by analyzing script behavior and preventing threats from executing and causing harm to the server. Imunify360 uses Cloud heuristics to share threat information across its network, so you'll benefit from herd immunity whenever a new threat is identified. This way, threats are often detected and neutralized even before they're known to the online security community!
Advanced firewall protection
Imunify360 tightly integrates with ModSecurity, a leading web application firewall (WAF), to stop most attacks before they start. The firewall protects your server by using a clever combination of heuristics and AI to detect new threats and protect against a multitude of attacks, including brute force attacks.
Malware detection
An advanced malware scanner runs in real-time to protect your website's server from both known and unknown malware. Imunify360 receives continuous updates on current security threats and dangerous execution flows, this, in turn, prevents malware from running on your server, keeping your websites safe!
A new database scanner
Included with the latest Imunify360 6.0 update, is an all-new Malware Database scanner (MDS). Given that 30% of all malware infections are database injections, this is a very welcome addition. MDS will periodically scan your databases in the same way that files are scanned, giving malware infections nowhere to hide. The scanner will, automatically:
Find and clean malware files in your database
Fix complex database infections
Keep your data secure, by retaining a backup of each affected database piece
Am I protected?
WHC clients using our Web hosting, Reseller, or WordPress hosting solutions are automatically protected by Imunify360. No additional action is required. If you have a Cloud or Dedicated server plan, Imunify360 is available as an addon that's fully managed and installed by our team.
How can I use Imunify360?
If enabled with your hosting service, Imunify360 operates in the background, all of the time, without needing you to do anything. However, if you want to access your Imunify360 dashboard, here's how:
Under the Security section, click on Imunify360
Imunify360 protects your website automatically. No configuration is required for 24/7 protection (and extra peace of mind!).
If you encounter any type of issue with your website's access or security, please let us know! Our customer service team remains available 24/7 to assist with all your website and web hosting needs.
Want to learn more about website security? Check out these articles:
---
---
Web Hosting Canada
manages fast and reliable online infrastructure with 24/7 support.
Learn more about WHC
Also on the WHC Blog

WHC stands with Ukraine
It's with shock and horror that we're witnessing Russia's escalating attack on Ukraine and its people. Our hearts go out to our Ukrainian colleagues trapped in the midst of this crisis, along with their families. WHC...
Read full article

Get $600 in Google Ads credit!
WHC is now an official Google partner! As a result, qualifying WHC clients can receive a Google Ads credit of $600 after they spend an equivalent amount with a new Google Ads account! This promotion is available for customers...
Read full article
1
How can we help?
How can we help?
Our experts are available 24/7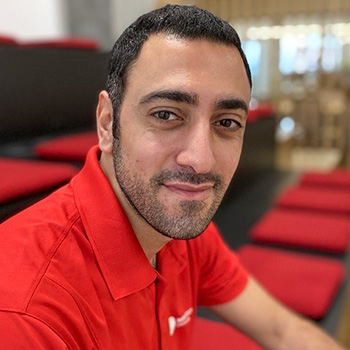 Chat Now
Questions?
Our friendly customer service team is available right now.
Start Live Chat
LIVE CHAT »