Introducing Web Hosting Canada's Managed WordPress: Fast, Secure & Canadian
Web Hosting Canada is proud to announce the immediate availability of our Managed WordPress Hosting, in its first public Beta and available to all Canadian small businesses!
WordPress is the most popular Content Management System out there because, well… it's awesome! Fully open-source, with a community-driven plugin and theme-based approach that allows for near limitless creativity.
To keep the creative process flowing, it's important to be able to focus on content and goals without getting bogged down in technicalities. Managed WordPress Hosting was designed from the ground up, by Canadians for Canadians, to help improve their WordPress experience.
And it's just going to get better. Here's what you can expect so far!
A WordPress Experience that's Lightning Fast

Gain power and speed from
Advanced, Multi-layer caching without plugins
Pure-SSD storage
Multi-gigabit network connections
Optimized php 7.2
Built-in compression
Better for you
Have you ever been in the creative "zone" but are constantly interrupted with long load times? Keep your creative juices flowing with a lightning fast interface and stop worrying about which caching plugin to use. Our solution leverages both static and dynamic caching to bring you the most optimized experience available on the market.
Better for Google
Search engines love fast websites especially for mobile searches. A fast website is all part of a pleasant online experience which is why Google uses it as a ranking factor.
Better for visitors
Visitors hate slow websites. Studies have shown that a 3.5 second wait increases bounce rates (going to a website, then leaving it right away) by 25%. If you want to bring in visitors, then speed is key.
Wordpress Hosting Built Secure

Your online project is secured with
Free SSL
Daily backups
Automatic updates, threat detection and mitigation
6 layer of security with Artificial Intelligence powered by Imunify360
DDOS protection
Better for you
Your site is safe, so rest easy. Did a new plugin make your site buggy? No problem, you have 14 days of backups to get you back on track in no time. Tired of being blocked from accessing your site because you entered the wrong password? Built-in security streamlines the process, making it harder for bots but easier for you. Worried about 0-day exploits? Our security rules detect and block malicious requests before they even reach your WordPress.
Better for Google
Security is one of the key ranking factors for appearing on a search engine. With Chrome now telling visitors directly if a site is secure or not, security is not just about your peace of mind but the success of your business.
Better for visitors
Would you do business on an insecure site? Of course not. When visitors see that your site is secure they will focus on what's important: your website, your services and ultimately, your message. Your clients will thank you for keeping them and their information secure.
A Uniquely Canadian WordPress Experience

Our servers are 100% Canadian and WordPress comes pre-configured for a bilingual (English-French) experience straight out of the box!
Better for you
All your data is stored in Canada and is protected under Canadian law. One of the most advanced countries in terms of protecting personal information, being hosted on Canadian servers just makes sense. And with built-in multilingual options, no more messing around with WordPress plugins manually!
Better for Google
If you are targeting local business, then your ranking is impacted by your proximity to the market and by page load speeds. With servers in both the Eastern and Western Canada, Google will give you a boost in ranking for those targeting Canada or the Northern United States.
Better for visitors
People want a website in their native language. A bilingual website increases visitor satisfaction and motivates them to stay on the site longer.
WordPress Made Instant

Managed Wordpress Hosting, once activated, provides everything you need to get started right away. No need to manually install, set up a firewall, or configure the technical aspects of a WordPress installation. Add pre-configured features to optimize the website and user experience, and you've got a recipe for success.
Better for you
Get started fast without having to setup complex infrastructure. Your focus should be on creating an awesome website and we streamlined the experience for just that purpose.
Better for Google
With an instant WordPress presence, your content will be online faster and thus easier to pick up by Google. Also, it comes pre-configured with an SEO plugin (Yoast) to quickly get your site listed.
Better for visitors
Visitors want to see a well-made and professional looking website that is easy to navigate. With helpful tips on how to write for the web, choose a theme and more, MWH starts you off on the right path.
Managed WordPress Made Affordable

This one is just for you!
Fast, secure, 100% Canadian, and instant onboarding, Managed WordPress Hosting offers great value and it is currently 50% off, starting at 3.49 per month!
That isn't just better for you, it's smart business.
WordPress Hosting that's Continuously Improving
Our Managed WordPress Hosting is currently in Beta, which means we're actively developing it to make it easier, faster, and smarter, and it's only going to get better! You can expect new additions and improvements on a regular basis.
Got any feedback? We would love to hear from you to understand exactly how to heighten your user experience.
Impressed? Interested? Get Managed WordPress Hosting today!
---
---
Web Hosting Canada
manages fast and reliable online infrastructure with 24/7 support.
Learn more about WHC
Also on the WHC Blog

Oakley Capital (who already owns Plesk) acquires cPanel
On August 20th, 2018 cPanel, the control panel of choice for most of Web Hosting Canada's clients, agreed to be acquired by Oakley Capital. The signed agreement is the first big step in what may be a lengthy process before...
Read full article

WordCamp MTL 2018 Roundup
The WHC team had a fantastic time attending and sponsoring WordCamp Montreal 2018, as we launched our Managed WordPress Hosting. Excellent presentations and many wonderful people made this year's conference a spectacular...
Read full article
1
How can we help?
How can we help?
Our experts are available 24/7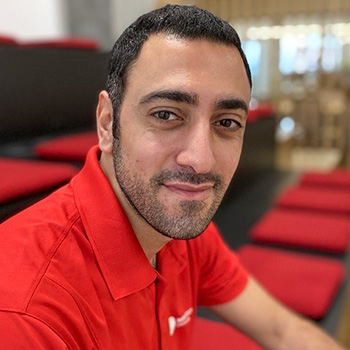 Chat Now
Questions?
Our friendly customer service team is available right now.
Start Live Chat
LIVE CHAT »