Oakley Capital (who already owns Plesk) acquires cPanel
On August 20th, 2018 cPanel, the control panel of choice for most of Web Hosting Canada's clients, agreed to be acquired by Oakley Capital. The signed agreement is the first big step in what may be a lengthy process before the transaction is finalized.
What is cPanel?
cPanel is the company behind the control panel by the same name. It helps website owners manage and operate their hosting accounts, including common tasks such as creating email addresses, managing their databases and their DNS records. It's used by web hosts like Web Hosting Canada to facilitate the management of multiple accounts across a large infrastructure. This control panel powers millions of websites worldwide and is widely adopted in the industry. If you have a web hosting, reseller hosting Cloud or Dedicated server with WHC, then you've probably already used cPanel.
Who is Oakley Capital?
Oakley capital is a private equity firm based out of the UK. In addition to being a majority stakeholder in cPanel now, it also recently bought out rival control panel Plesk, which was previously owned by Parallels, as well as virtualization software provider Solus VM.
What is the agreement and how will impact cPanel clients?
The agreement involves cPanel being acquired by a group led by Oakley Capital. To accomplish this, cPanel owner Nick Koston has sold a majority stake in the company, but will remain CEO of cPanel and an owner of its parent company.
According to cPanel, clients will come out on top as the injection of 50 million USD will be used to create new product and feature innovations. Thus, cPanel will only be improving.
Or as cPanel's CEO, Nick Koston, stated:
This investment will give Internet infrastructure providers access to a wider range of software, features and support. I am excited about what the future holds for the company and the great team at cPanel.
cPanel also hopes to leverage the backing of a larger company to benefit from a wider range of technical expertise.
What does Web Hosting Canada think about all this?
The signing has led some to be apprehensive. Why? Because Oakley also owns Plesk, cPanel's primary competitor. Thus, the concern is that cPanel may eventually be phased out in favor of Plesk (or vice versa). By purchasing a main competitor in a landscape where providers of this type are scarce, it's also possible that this will reduce the need to innovate as much or as fast with their current product. The deal may also face legal hurdles at government level, because of the lack of competition may provide Oakley with a semblance of a monopoly.
From press releases and other information sources it appears that cPanel isn't going anywhere. All mentions of Oakley's acquisition of cPanel are followed by the reassurance that the only changes moving forward will be positive ones for cPanel and its brand. This is further substantiated by the fact that cPanel will continue to run as an independent business and is not planning on changing pricing or their current release & update schedule.
It's likely that 2 similar products (in this case cPanel and Plesk) will not be maintained separately for too long and that their development will eventually merge. This is particularly true when you consider that SolusVM, a virtualization management solution, was also recently acquired by Oakley. Either way, any development shift would be complex and results would likely not be felt for years, so don't expect radical changes soon. The potential for positive change and improved features remains nonetheless high.
The WHC team will monitor developments closely and share the latest updates to keep you informed. Web Hosting Canada is committed to providing quality and value at every turn for Canadian small businesses and as such, will continue to advocate firmly on their behalf to ensure their best interests are protected. Our management team will be present in Houston, Texas, during cPanel's annual conference to make sure to relay the message firsthand!
Want to know more? Read the official press release here.
---
---
Web Hosting Canada
manages fast and reliable online infrastructure with 24/7 support.
Learn more about WHC
Also on the WHC Blog

WHC Keeps Growing: 25,000 Clients and Counting
Web Hosting Canada is proud to have hit a new milestone in late June: 25,000 active clients! We've also further grown our team (there's now more than 40 of us here to keep things rolling) and have just surpassed 600 public...
Read full article

Introducing Web Hosting Canada's Managed WordPress: Fast, Secure & Canadian
Web Hosting Canada is proud to announce the immediate availability of our Managed WordPress Hosting, in its first public Beta and available to all Canadian small businesses! WordPress is the most popular Content Management...
Read full article
1
How can we help?
How can we help?
Our experts are available 24/7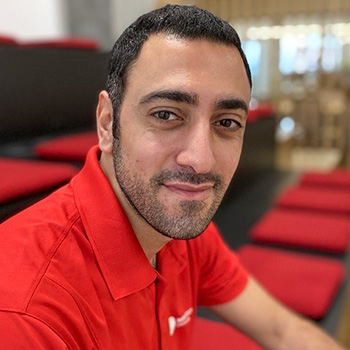 Chat Now
Questions?
Our friendly customer service team is available right now.
Start Live Chat
LIVE CHAT »