Legalized Pot Has Arrived in Canada: Get In on this Multi-Billion Dollar Industry
Whether you like it or not, pot (also called marijuana, weed or cannabis) will become legal for recreational use in Canada on Oct 17th, 2018. Estimates of the new taxable revenue that marijuana will generate in one year range from 4.9 billion to 10.4 billion, creating a wide range of opportunities for Canadian small businesses.
If you are planning on growing and/or selling cannabis, you'll want to consult the federal and provincial regulations that are in place in your region. However, when there is this much money in play, it's not only a lucrative time for growers and distributors but also for merchants selling accessories, the tourism & hospitality industries, as well as the information and awareness sectors.
All these business projects will require an effective online presence to get the word out and to bring the clients in. Let's take a moment to explore some new opportunities available and the online solutions available to help you get things started.
Selling Pot Accessories Online
While most Canadians will not be allowed to legally sell pot online, growing it and consuming it will become easier and related paraphernalia will become household items for some. Growing equipment, rolling tools, apparel, bongs, vaporizers, grinders and storage are just the tip of the iceberg. People will also want books and videos revolving around marijuana, its impact and culture.
However, even in these situations, it is important to do your research. Regulations intending to stop the 'normalization' of marijuana may apply in your province.
When launching an online e-commerce project, choosing a
Canadian provider
is key and may help you avoid surprise account suspensions or legal gray zones. Picking the right e-commerce platform is equally important, with several options available:
WooCommerce, a free WordPress plugin, is the world's most popular eCommerce platform in 2018. WHC's new Managed WordPress can help you get started quickly on this powerful and versatile online selling platform.
Weebly Business is perfect for building beautiful websites that sell their products online simply and quickly. Fully drag and drop compatible and supports payments via Paypal or Stripe.
Popular eCommerce apps such as Magento, PrestaShop, OpenCart and Zen Cart are available in 1-click installs with all our Canadian web hosting plans, and may be a good choice for power users.
Capitalizing on the Tourism & Hospitality Boost Online
Ever since the State of Colorado legalized recreational marijuana in 2014, it has broken its tourism record every year. Canada is expecting to receive even more tourists after legalization, especially from our neighbors just south of the border.
How can Canadian small businesses capitalize on this online? Colorado offers Marijuana tours and numerous websites devoted to informing tourists about the cannabis industry. All these tourists will need a place to stay, so hotels & hostels will want to adapt to accommodate these new visitors. If your apartment or house is up for rent on Airbnb, will it be pot-friendly? If not, what changes will you need to make to ensure your smoking policies are clear?
And don't forget the secondary effects of many strains of pot: the inevitable hunger that follows, also referred to as the munchies. It would seem likely that the food tourism industry will also gain a boost after Oct. 17th.
New business opportunities will need their own distinct and memorable
domain names
. Classic domain endings such as
.ca
and
.com
are common, but alternate domains such as
.green
(currently on sale),
.tours
, and
.info
offer wider availability and may be a better fit for your brand. If you already have a website but want to focus on a new opportunity, considering building a specialized landing page with its own domain.
Information, Education & Awareness Websites
Beginners to seasoned users will have many questions once legalization happens:
Where can I get it?
What are its health risks?
What are the differences between strains?
What are its medical benefits?
What are the best accessories?
What are the best healthy munchies?
How do I talk to my children about marijuana?
What should I watch while high?
How long should I wait after consuming pot to drive?
These questions and thousands more will be searched online and they will need answers. You could be a local expert, a knowledgeable guru on a single subject or the website containing the most extensive answers to frequently asked questions. The market will be open to a whole host of new websites as searchers get more and more creative with their searches.
For creating and maintaining information-rich websites, nothing beats
WordPress
. In addition to being built for blogging and easy sharing, it's search engine friendly and gives developers and designers total flexibility.
For more novice users, Weebly Go is a beautiful, simple and powerful drag-and-drop builder that helps you build your informational website in minutes, not hours.
And this is just the beginning!
As the market matures, new opportunities revolving around marijuana will surface. Innovation within the industry is expected to increase and ongoing research is likely to help improve pot's various applications within the medical context.
The financial markets have also taken note. Some larger producers are now publicly traded and are worth billions of dollars. If you've invested in pot stocks a few years ago, you've likely already made a healthy profit.
Love it or hate it, legalized pot is coming to Canada, and it's likely to stick around for the long run. So whether it's through a new blog post, a new product or service, or a small tweak to your existing service offering, how will your small business benefit from this lucrative new market, online?
Happy Hosting,


---
---
Web Hosting Canada
manages fast and reliable online infrastructure with 24/7 support.
Learn more about WHC
Also on the WHC Blog

November Domain Price Changes and Promos
Winter may be coming, but new domains are selling like cupcakes so now is the perfect time to find a great domain name for your new project, business, or event! November Domain Promotions We're slashing prices on 2...
Read full article

Facebook and Google Plus Breaches: What It Means for You
Security bugs in Facebook and Google Plus have allowed the personal data of users to be compromised and it could affect a lot more than just those platforms. Find out what is going on, how it affects you and what to do about...
Read full article
1
How can we help?
How can we help?
Our experts are available 24/7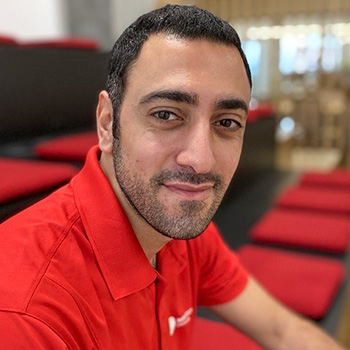 Chat Now
Questions?
Our friendly customer service team is available right now.
Start Live Chat
LIVE CHAT »