New & Improved Windows Cloud Servers are Here!
Good news for all you Windows and ASP.NET users and developers out there: our Windows Cloud Servers plans have just received a well-deserved upgrade!
Web Hosting Canada is proud to announce the immediate availability of its new line of Windows Cloud Servers, powered by Windows Server® 2019 Standard Edition (with Windows 2016 also available).
The new server line boasts increased and faster disk space (up to 640GB SSD NVMe storage), more CPU cores, more RAM, faster networks (up to 2Gbps speeds), and high availability with 99.9% guaranteed uptime. All Windows servers include Remote Desktop access and offer the new Plesk Obsidian control panel as an option, allowing you to securely host multiple websites on a single server.
Plesk Obsidian is the new incarnation of the popular Plesk control panel, and boasts a heightened user experience, new security and monitoring tools, plus an optimized WebStack to streamline your Web Project Lifecycle.
As always, our servers are proudly hosted in Canada, and include server management with 24/7 access to our technical support teams.
Windows Cloud servers are a convenient option for clients wishing to host their ASP.NET applications and websites, or simply run their favorite Windows-only web applications and tools. They also complement our Linux-based Managed Cloud Servers, which come pre-loaded with cPanel, allowing you to host all your web-enabled projects with a single, Canadian provider.
For clients with older Windows Cloud Servers who are interested in moving to the new plans, direct upgrades are unfortunately not supported. That being said, our technical support team would be happy to assist you with a migration from your existing server to a new one, should you require it. An IP address change will be needed for this type of operation.
Check out our new Windows plans today by visiting our Windows Cloud Servers page.
---
---
Web Hosting Canada
manages fast and reliable online infrastructure with 24/7 support.
Learn more about WHC
Also on the WHC Blog

How to Create and Optimize Your Facebook Business Page
Creating a Facebook business page is a simple step you can take towards promoting your business and driving interested and qualified traffic to your website. Making a custom Facebook page is just another powerful (and free)...
Read full article

Web Hosting Canada Acquires Sibername to Further Propel Its Domains Offering
Montreal, QC, September 15, 2020 - Web Hosting Canada (WHC) has announced, today, the acquisition of Sibername, an Ottawa-based domain name registrar and cloud services provider. Founded in 2000, Sibername is an ICANN-accredited...
Read full article
1
How can we help?
How can we help?
Our experts are available 24/7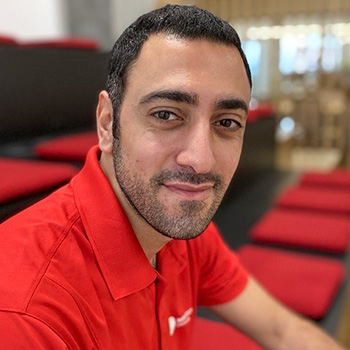 Chat Now
Search the Help Center
Questions?
Our friendly customer service team is available right now.
Start Live Chat
LIVE CHAT »