October 2019 Domain Promotions & Price Changes
As the Holiday season fast approaches, WHC is happy to announce hundreds of new domain name promotions along with a few domain pricing changes. Here are the latest discounts and price changes affecting popular TLDs.
Domain Registration & Transfer-in Reductions for .COM & .ORG
We're slashing prices on 2 of our most popular domain name extensions:
.COM — The world's most popular domain extension
New 1-year registrations and transfers are now C$11.99 (normally C$16.99)
.ORG — Preferred extension for organizations and non-profits
New 1-year registrations and transfers are now C$14.99 (normally C$20.99)
Domain Promotions: .INK, .DESIGN, .WIKI
1-year registrations for these popular domains are heavily reduced at C$16.99 for the 1st year until Dec 31, 2019.
Registry Promos & Price Changes
The Donuts registry, which manages over 200 new TLDs have announced some pricing changes, along with extensive promotions on new 1-year domain registrations.
Here are the discounted domains:
C$5.99/yr for new 1-year registrations
| | | | |
| --- | --- | --- | --- |
| AGENCY | EMAIL | INTERNATIONAL | NETWORK |
| RUN | TODAY | LIVE | LIFE |
| WORLD | WORKS | WTF | RECIPES |
C$9.99/yr for new 1-year registrations
SYSTEMS
TECHNOLOGY
SERVICES
CASH
COOL
DIGITAL
FOUNDATION
GURU
TEAM
ZONE
CODES
DOG
EXPERT
GOLD
IRISH
CENTER
CITY
DIRECTORY
FYI
INSTITUTE
LTD
PHOTOS
REPORT
SOLUTIONS
SUPPORT
TIPS
CHEAP
SINGLES
BIKE
BOUTIQUE
COFFEE
ESTATE
EXPRESS
FITNESS
MARKETING
MONEY
PLUS
PRODUCTIONS
PROPERTIES
RENTALS
REPAIR
SHOW
TOOLS
WATCH
FUND
COACH
DELIVERY
GOLF
PIZZA
TAXI
TOURS
VIN
WINE
CREDIT
C$12.99/yr for new 1-year registrations
CAFE
EXCHANGE
HOUSE
MEDIA
STYLE
CAPITAL
ENGINEERING
TAX
VENTURES
ENERGY
INVESTMENTS
C$16.99/yr for new 1-year registrations
| | | | |
| --- | --- | --- | --- |
| BARGAINS | ACADEMY | ASSOCIATES | CARE |
| CHAT | COMPUTER | DIRECT | ENTERPRISES |
| EVENTS | HAUS | LAND | MBA |
| PARTS | TOWN | TRAINING | COUPONS |
| FINANCE | FINANCIAL | KITCHEN | PARTNERS |
| RESTAURANT | TOYS | DOCTOR | LOANS |
C$39.99/yr for new 1-year registrations
DATING
FLIGHTS
SHOES
ACCOUNTANTS
CASINO
Following the registry imposed pricing increases, all current active domains using the Donuts registry will also see a renewal price increase starting October 1, 2019, averaging C$5 per year, plus taxes, depending on the domain type.
Find the details of your specific domain in your Client Area Domains details pages.
Bulk Domain Pricing is Here!
Do you manage over 75 domains in your portfolio and want to take advantage of WHC's bulk domain pricing as well as get personalized domain concierge service? Get in touch and one of our Customer Success agents will reach out to you with a customized pricing proposal.
Happy Domain'ing!


---
---
Web Hosting Canada
manages fast and reliable online infrastructure with 24/7 support.
Learn more about WHC
Also on the WHC Blog

Grow Your Twitter Following in 6 Simple Steps
Learning how to use Twitter effectively can be difficult for social media beginners. Tweets fly fast and furious, and finding engaged followers can be a frustrating task. However, there are a number of best practices you...
Read full article

Fraud Alert! Don't get Fooled by Fake Invoices
In the last few weeks, we've noticed an increase in the number of reported phishing attempts, where hackers impersonate WHC through email in order to obtain your Client Area login credentials. What Do the Fake Emails...
Read full article
1
How can we help?
How can we help?
Our experts are available 24/7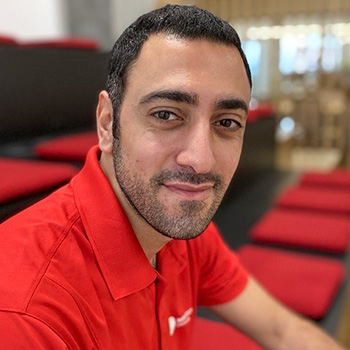 Chat Now
Questions?
Our friendly customer service team is available right now.
Start Live Chat
LIVE CHAT »