Sibername officially becomes WHC
As most of you already know, WHC acquired Sibername back in 2020, and we are now in the final stages of the integration. So please mark your calendar: Sibername becomes WHC on May 31, 2022 at 9:00 am.
What it means for Sibername clients
Starting May 31 at 9, Sibername clients will be able to access their services from the WHC Client Area. Service availability will not be affected during this change, and an email has been sent to Sibername clients with login details.
IMPORTANT: How to access your WHC account on May 31st at 9:00 am
If you don't have an existing account at WHC, simply use your Sibername username and password to log in here.
If you have an existing account at WHC, your services and domains will be transferred to your existing account. Use your regular login and password at WHC to log in here.
In short, as soon as your account is no longer available at Sibername, you'll have access to your services from WHC, where you will be able to access your services, pay invoices, manage your domains, etc.
Talking about domains, you should know that domains at WHC just got better!
You also now have access to 24/7 bilingual tech support by phone, chat or email.
What about TBR backorders?
After the end of the auction on May 19, 2022, no more bids will be accepted at Sibername. All domain backorders will have to be placed from the Domain backordering tool at WHC as of that time.
This is it
WHC's committed to providing the same top-notch service as Sibername and more! We're here to help Canadians succeed online.
To learn more about us, visit whc.ca and if you have questions or concerns, reach out to Support at Sibername until May 31.
And don't think you won't have the pleasure of chatting with Albert or any of the Sibername peeps again. They're all joining the WHC team. Woot Woot!
To all Sibername clients, thank you for your valuable cooperation throughout this process and welcome to WHC. We're super happy to have you finally on board. :)
See you on the other side on May 31st at 9:00 am.
The WHC and Sibername Teams
---
---
Web Hosting Canada
manages fast and reliable online infrastructure with 24/7 support.
Learn more about WHC
Also on the WHC Blog

Email Marketing with MailerMojo
Email marketing is the art of sending value-packed emails to connect with your audience and market yourself, your brand or your biz. It's also the most powerful marketing strategy AND the most cost-effective. Done right,...
Read full article

Domains at WHC just got better!
Hot on the heels of our domain backordering launch, domain names at WHC now include loads of useful new features at no additional cost. These new and enhanced features now make it easier to manage domains right from the...
Read full article
1
How can we help?
How can we help?
Our experts are available 24/7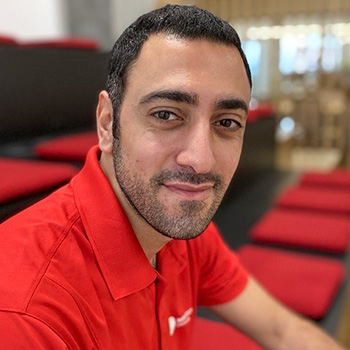 Chat Now
Questions?
Our friendly customer service team is available right now.
Start Live Chat
LIVE CHAT »